4 Images
Gubernatorial Debate
California Gov. Arnold Schwarzenegger, left, and his opponent California Treasurer Phil Angelides, right, begin their debate moderated by Stan Stathem, president of the California Broadcasters Association.
(Rich Pedroncelli / AP)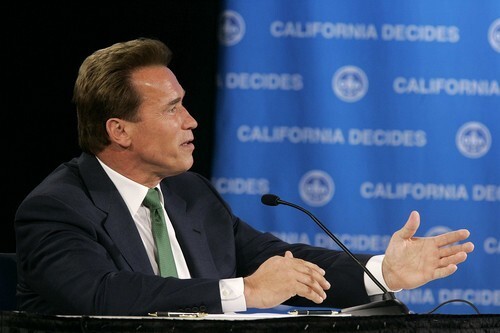 GIVE AND TAKE:
GOP Gov. Arnold Schwarzenegger parried with one-liners and invoked major bipartisan agreements with legislators as Democrat Phil Angelides questioned his rival's integrity and tried to yoke him to President Bush and embattled Republicans in Congress. Saturday's debate appeared unlikely to change the central dynamics of the race. The challenger trails the governor badly in polls.
(Rich Pedroncelli / AP)
California Treasurer Phil Angelides makes a point during the debate.
(RICH PEDRONCELLI, Associated Press)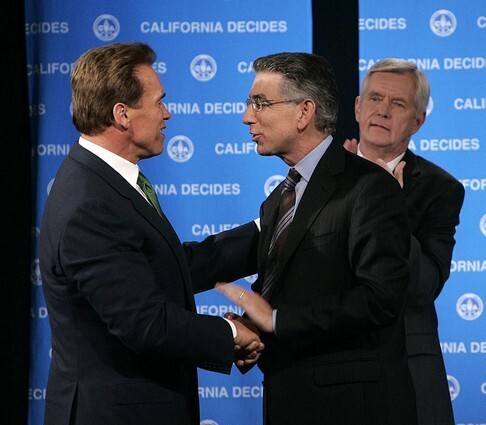 Gov. Arnold Schwarzenegger, left, shakes hand with his Democratic opponent, state Treasurer Phil Angelides after their debate.
(Rich Pedroncelli / AP)