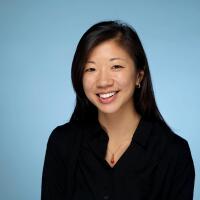 Alice Su is the Los Angeles Times' former Beijing bureau chief. Su grew up between Hong Kong, Taiwan, Shanghai and California, studied at Princeton University and Peking University, and freelanced in the Middle East for five years before joining The Times in 2018.
She won the Asia Society's 2021 Osborn Elliott Prize for Excellence in Journalism on Asia, the Society of Professional Journalists' 2020 Sigma Delta Chi Award for excellence in foreign correspondence, and the Society of Publishers in Asia's 2021 Award for Young Journalists for her coverage of China.
Su also won the 2014 Elizabeth Neuffer Memorial Prize from the United Nations Correspondents Assn. for her coverage of refugee crises in Jordan and Lebanon. She was a Livingston Award finalist in 2016 for her work on youth extremism in Jordan and Tunisia. She left The Times in February 2021.

Latest From This Author
For China's leader, a successful Winter Games means international validation. It proves that he has strengthened China and the world must play along.

Feb. 4, 2022

Five years after China's incarceration and forced labor campaign began, most Uyghurs abroad remain cut off from their families. Some are speaking out.

Feb. 2, 2022

The secret detentions of young feminists and labor activists underscore the impunity with which Beijing disappears those deemed a 'stability' threat.

Dec. 1, 2021

A return to border and social restrictions could upend months of progress in countries such as Singapore, often a bellwether for the rest of Asia.

Nov. 29, 2021

Women's tennis takes a stand for Peng Shuai, a Chinese player who accused a Communist Party leader of sexual abuse and then vanished from public view.

Nov. 18, 2021

It was already a dangerous race: China versus the United States, each pouring hundreds of billions of dollars into missiles, submarines, warplanes and ships, vying to dominate the Indo-Pacific. Now that race may be going nuclear.

Nov. 17, 2021

Before Thursday, only two Communist Party leaders have been powerful enough to rewrite China's history. Xi Jinping is now the third.

Nov. 11, 2021

The business dominated by a handful of European and Asian companies finds itself at the center of a logistics crisis that could rewrite the rules of global trade.

Nov. 10, 2021

The rest of the world may suffer the consequences if the U.S. and China don't work together on reducing greenhouse gas emissions.

Oct. 27, 2021

Sudden blackouts have highlighted vulnerabilities in China's power sector and economy: overreliance on coal and overemphasis on growth, which coincided with rising coal prices this year to create a nationwide energy shortage.

Oct. 2, 2021