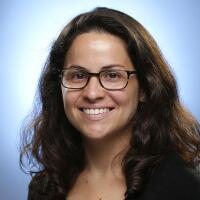 Anna M. Phillips is a former environmental policy reporter who was based in the Los Angeles Times' Washington, D.C., bureau. Before joining The Times, she worked for the Tampa Bay Times, the New York Times and Chalkbeat New York. She grew up in a suburb of Philadelphia and graduated from Columbia University.
Latest From This Author
No state pursues environmental justice more aggressively than California. The White House and other states are borrowing from its tools and tactics.

United Nations summit goes into overtime before ending with an agreement in fight against climate change.

The agreement reflects a growing recognition that the shipping industry isn't doing enough to curb emissions on its own.

Un informe revela el comercio ilícito que envía residuos de plástico de los países ricos a los pobres. Los desechos de California representaron casi un tercio de las exportaciones de Estados Unidos.

A report reveals the illicit trade sending plastic waste from rich countries to poor ones. California scraps made up nearly a third of U.S. exports.

On Biden's last day at the U.N. climate conference, he announces measures to curb carbon emissions. Advocates' fear the summit won't do enough.

The administration's plan to reduce methane emissions could affect thousands of idle California oil wells that have been left unplugged.

'Glasgow must be the kickoff of a decade of ambition and innovation to preserve our shared future,' the president says.

Only four heads of state from Pacific island nations can attend the climate summit.

Executives from six major oil companies and industry trade groups were questioned about the role of fossil fuels in causing climate change.