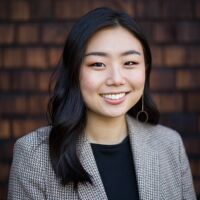 Annette Choi is the data and graphics intern for the Los Angeles Times. Her work has been featured in FiveThirtyEight, the New York Times, and PBS Nova Next. She recently graduated from the UC Berkeley Graduate School of Journalism
Latest From This Author
Un grupo de misteriosas muertes, algunas de ellas de bebés y niños, está bajo escrutinio en medio de preguntas sobre si el nuevo coronavirus acechaba en California meses antes de ser detectado por primera vez.

A cluster of deaths, some involving infants, is under scrutiny amid questions of whether the coronavirus lurked in California months before it was detected.

To reopen safely amid coronavirus, experts need to trace the disease's origins. But bureaucratic roadblocks and other delays are getting in the way.