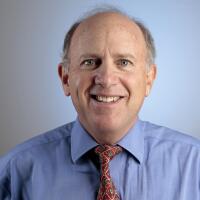 Bob Drogin is the former deputy bureau chief and White House editor in the Washington, D.C., bureau. He joined the Los Angeles Times in 1983 as a national correspondent in New York City, and later served as bureau chief in Manila and Johannesburg; he retired in November 2020. Drogin has won or shared numerous awards, including a Pulitzer Prize for meritorious service, two Robert F. Kennedy Awards and two Overseas Press Club awards.
Latest From This Author
Desmond Tutu, the cleric who won the 1984 Nobel Peace Prize for his impassioned campaign against apartheid in South Africa, died at age 90.

Robert Draper has written an authoritative account of the deceit and misjudgments that the George W. Bush administration used to lead America to a ruinous war.

This English-language biography of Kim Jong Un offers an unstinting portrait of the North Korean dictator and the dynasty he leads.

In the new war on terrorism, the American intelligence community is beginning to ask: How far can we go?

The sun was low over the souks, reflecting off the rust-colored hills, and my wife and I were enjoying a rose-dappled sky from chairs on our rooftop.

Our reservation was for 9 p.m., and it was my wife's birthday, so we ducked into a swanky hotel bar for a cocktail first.

It's hard to imagine that a major monthlong battle from World War II — one that devastated a large city, caused more than 100,000 civilian deaths and led to both a historic war crimes trial and a Supreme Court decision — should have escaped scrutiny until now.

As a Times correspondent in South Africa during the final violent spasms of the apartheid regime and the jubilant election of the country's first black president in 1994, I noticed something odd about Nelson Mandela's speeches.

President Trump is scheduled to meet North Korean leader Kim Jong Un this week in Singapore to discuss whether the reclusive regime is prepared to scale back or eliminate its arsenal of nuclear weapons.

U.S. and allied warships and warplanes in the eastern Mediterranean launched a fiery barrage of missiles at multiple military targets in Syria to punish the Russian-backed government in Damascus for its alleged use of poison gas against civilians last weekend, President Trump announced.