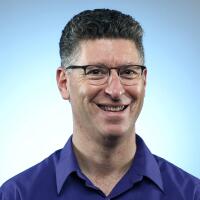 David Lazarus is a former business columnist for the Los Angeles Times who focused on consumer affairs. He appears daily on KTLA-TV Channel 5. His award-winning work has appeared in newspapers across the country and resulted in a variety of laws protecting consumers.
Latest From This Author
A Dana Point couple got caught up in the Wells Fargo fake-account scandal. Years later, the bank still hadn't remedied things.

A Southern California man opened a Chase account for his young daughter. He discovered that someone was withdrawing funds. Not our problem, Chase said.

The No Surprises Act, which took effect this month, makes it illegal for hospitals to slap patients with sky-high charges for out-of-network care.

A scammer compelled an 81-year-old woman to wire more than $600,000 overseas within a span of days. Chase bank did little to stop the fraud.

Online eyewear sites are pushing prices for glasses down. But the markups for most frames and lenses remain exorbitant.

Rules enacted during the Trump administration have finally taken effect, giving debt collectors the ability to reach people via digital means.

After an Alhambra man's death, his family struggled for months to get Bank of America to hand over $24,000 left in his checking account.

Someone purporting to be a SoCal doctor needed my help. He needed me to buy gift cards for a friend. He targeted the wrong guy.

Un hombre de Los Ángeles dice que está recibiendo hasta ocho llamadas al día de un teleoperador llamado Quantum 3 Media. Intentar contactar con la empresa es casi imposible.

An L.A. man says he's receiving as many eight calls a day from a telemarketer called Quantum 3 Media. Trying to reach the company is near impossible.