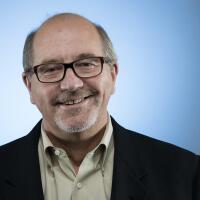 Kim Christensen is a former investigative reporter on the Los Angeles Times' projects team. He has more than 30 years of experience in newspapers, starting with the Dayton Daily News in his hometown in Ohio. He has shared two Pulitzer Prizes, at the Oregonian in 2001 and at the Orange County Register in 1996, for investigations of the U.S. Immigration and Naturalization Service and of fertility fraud at UC Irvine. He joined The Times in 2005 and left in 2022.
Latest From This Author
A state audit spurred by a Times investigation of L.A. County hospice agencies mirrors the newspaper's findings of widespread fraud and neglect.

Allegations including bogus terminal illness diagnoses and illegal kickbacks for patient referrals mirror widespread fraud detailed in a 2020 Times investigation.

A proposed settlement for Boy Scout sexual abuse claims includes child protection enhancements and must be confirmed by a bankruptcy judge.

Dozens of people removed from beach encampments last summer have moved to nearby alleys and medians.

Action comes a month after a Times investigation found that the Medical Board of California had reinstated 10 physicians since 2013 who lost their licenses for sexual misconduct.

Board recommends lower standard of proof, other fixes, to discipline bad doctors.

A $2.7-billion settlement offer fails to garner enough support from thousands of men who said they were sexually abused in Scouting.

The case is the latest to raise questions about the Medical Board of California's practices.

Lawmakers, others push for change after L.A. Times finds the California Medical Board reinstated licenses of physicians who sexually abused patients.

The California Medical Board has reinstated a number of doctors who sexually abused patients, a Times investigation found.