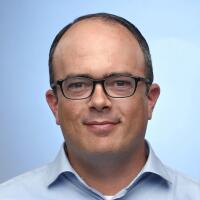 Matt Stiles is a former senior reporter for the Los Angeles Times who combined traditional reporting with computer programming, data analysis and data visualization to find and tell compelling stories about the state. He previously covered Los Angeles County, the nation's largest local municipal government, after reporting on North and South Korea in Seoul for the foreign desk. Prior to joining The Times, Stiles wrote about national economics at the Wall Street Journal, served as data editor at NPR and was the founding news applications editor at the Texas Tribune.
Latest From This Author
At least 19 people have been fatally injured on film sets nationwide in the last decade, a Times review finds. The 'Rust' tragedy is just the latest.

The White House has branded itself as the 'Biden-Harris' administration, but the two, once inseparable, are now spending more time apart.

The Times is following Vice President Kamala Harris' official schedule to better understand how she spends her time as the nation's second in command.

Las tasas de vacunación más altas se correlacionan con un mayor apoyo al gobernador Newsom en las elecciones de destitución, y viceversa, según muestra el análisis de los datos de la votación.

Higher vaccination rates correlated with higher support for Gov. Newsom in the recall election, and vice versa, analysis of voting data shows.

The Times is tracking the latest national opinion polls on the favorability of Vice President Kamala Harris.

The union for L.A. County firefighters is demanding an investigation into the release online of employees' vaccination details.

Aunque es imposible asegurarlo, algunos sugieren que el programa estatal de incentivos, dotado de 116.5 millones de dólares, probablemente haya despertado un renovado interés por conseguir una oportunidad.

Though it is impossible to say for sure, some suggest the state's $116.5-million incentive program probably sparked renewed interest in getting a shot.