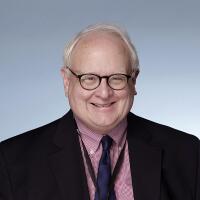 Michael McGough is the Los Angeles Times' former senior editorial writer, based in Washington, D.C. He wrote editorials for The Times from 2006 to 2021. Before that, McGough worked for 30 years for the Pittsburgh Post-Gazette as a reporter, editorial writer, editorial page editor and Washington correspondent. He wrote about law, national security, politics, foreign policy and religion. McGough is a graduate of Allegheny College and also attended the University of Kent at Canterbury in England and Yale Law School, where he received a master of studies in law degree.

Latest From This Author
I wrote editorials for 50 years, spanning Nixon through Trump. I'm worried about the future of my craft.

Pope Francis reverses a decision by his predecessor.

The soaring rhetoric in President Biden's address on voting rights needs to be followed by practical politics.

Denying Communion to Biden would be divisive, but also futile

Biden wanted a nonpolitical attorney general, and he got one.

On Jan. 6 probe, both Republican leaders have put party above country

Curbs on abortion are supported by some elected representatives.

The House minority leader's assertion is contradicted by Trump

But the state and the feds are prosecuting him for the same incident

Kevin McCarthy suggests that a commission should look at unrelated issues.