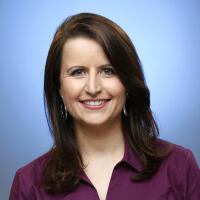 Christina Bellantoni
Christina Bellantoni was assistant managing editor, politics from August 2015 to July 2018. She came to the Los Angeles Times after 12 years covering politics in Washington, including as editor in chief at Roll Call. Before that, she served as political editor at "PBS NewsHour" for two years. She has covered the White House, Congress, the 2004, 2008 and 2012 presidential campaigns, and the Virginia statehouse. Bellantoni, a California native, is a former vice president of the board of the Washington Press Club Foundation.

Latest From This Author
My husband Patrick and I were curled up on the couch watching TV late one recent Friday when the lights went out.

After eight days visiting family in Australia, it's clear to me there's no escaping America's current supercharged immigration debate.

The week's biggest story is happening on the other side of the globe.

Welcome to the general election.

Welcome to a special Tuesday edition of Essential Politics.

Readers of this newsletter will know we've been covering election campaigning closely for a long time.

One week from now, California voters — some of them, at least — will choose their favorite candidates for governor, seven statewide offices, five propositions, legislative races and the critical congressional seats that this fall will determine which party controls the U.S.

There might be an end date of Sept. 1 in sight for the probe by Robert S.

Surely subscribers to this newsletter are engaged, registered to vote and planning to participate in the next election.