Gov. Jerry Brown's plan to revamp prison parole rules qualifies for the November ballot
California voters will consider expanded opportunities for state prisoners to be paroled under Gov. Jerry Brown's initiative that qualified for the fall ballot on Thursday.
Brown, who unveiled his proposal at the end of January and successfully fought back a legal challenge that he had waited too late, has insisted the proposal is both an important fix to sentencing laws he helped loosen in 1977 and necessary to help the state comply with federal court orders to shrink the prison population.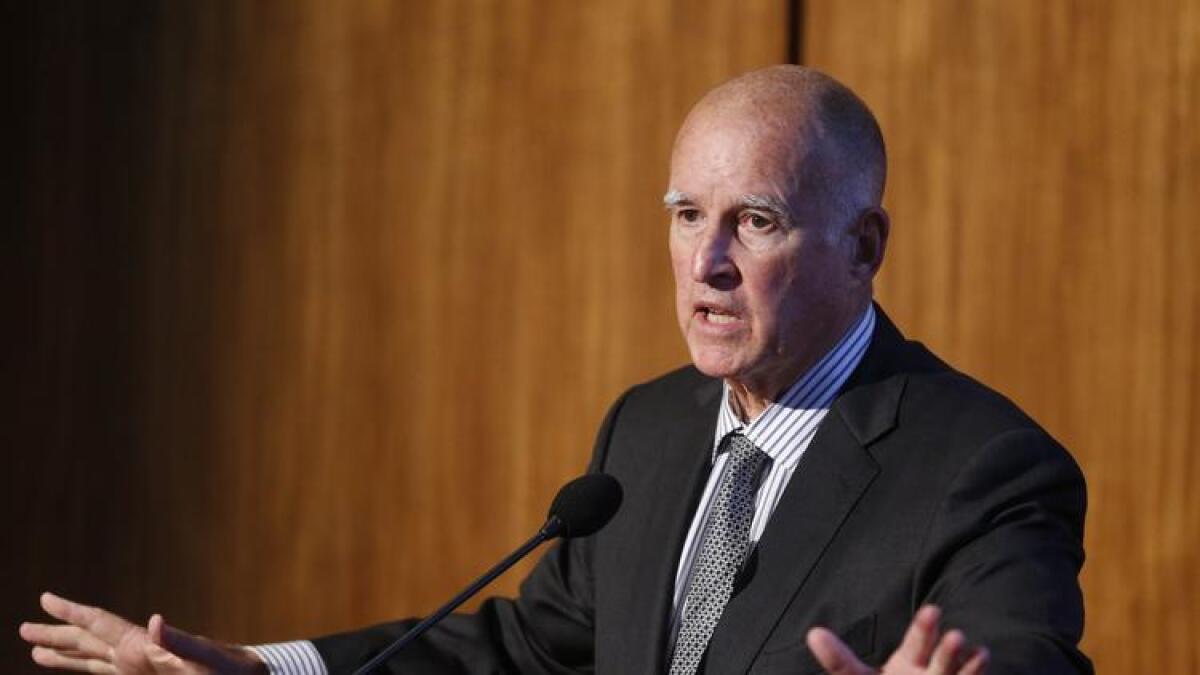 "If approved by the voters, this Public Safety Act will prevent court ordered inmate releases, encourage rehabilitation, and make California safer," said the governor in a written statement on Thursday.
The initiative, an amendment to the state Constitution, would allow some prisoners serving time for a nonviolent crime to be eligible for early release based on their ability to earn credits for education efforts and good behavior while behind bars.
"Let's take the basic structure of our criminal law and say, when you've served fully the primary sentence, you can be considered for parole," Brown said when unveiling the proposal in January.
The ballot measure would also eliminate the existing law that sends some juvenile offenders immediately to an adult court hearing.
Brown hinted in a spring campaign fundraising email that the initiative is essential in preventing court-ordered prisoner releases to ease overcrowding.
The initiative was in danger of being blocked by a legal challenge, with district attorneys arguing that Brown had waited too late. The state Supreme Court rejected that challenge earlier this month.
Update 4:15 pm: This story has been updated to include a statement from Gov. Brown.