WHO lifts Zika emergency, but prepares for a long-term fight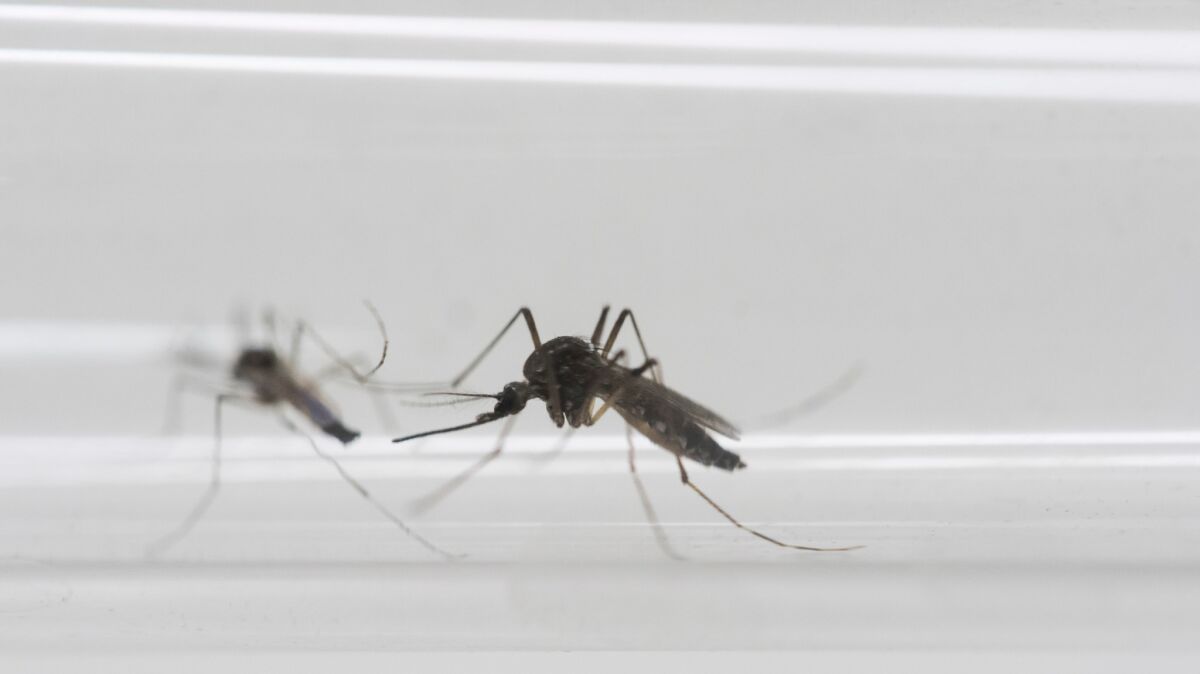 In a grim milestone, the World Health Organization declared Friday that Zika no longer presents a "public health emergency" and said the virus should now be treated like other established infectious diseases.
That means the United Nations health agency will establish a long-term program to fight the virus responsible for thousands of cases of microcephaly and other neurological ailments.
"We are not downgrading the importance of Zika," said Dr. Pete Salama, executive director of WHO's health emergencies program. "In fact, by placing this as a longer-term program of work, we're sending the message that Zika is here to stay."
Indeed, Friday's action effectively elevates Zika to the same status as other endemic mosquito-borne viruses, such as Dengue fever and chikungunya.
"This is a long-term problem that the world will have to deal with for many years to come," Salama said at a news briefing.
When the WHO announced the public health emergency back in February, it wasn't the Zika virus itself that had health officials so worried. After all, Zika is usually "a very mild disease" that produces symptoms in only 1 in 5 people who are infected, said Dr. David Heymann, head of the WHO's emergency committee on Zika.
Instead, Heymann said, "the concern was this extraordinary clustering of microcephaly, which had never been seen before."
Although the microcephaly clusters overlapped with areas of the Zika outbreak, it took researchers several months to nail down that the two were related. If a woman is infected with the virus during pregnancy, her child may be born with microcephaly, a condition characterized by an abnormally small head that is often accompanied by developmental delays, intellectual impairments and other health challenges.
About 2,300 cases of microcephaly have been confirmed, and the vast majority — about 2,100 of them — are in Brazil. Altogether, nearly 30 countries have reported Zika-related birth defects.
Zika is mainly spread by mosquitoes, but also can be transmitted through sex. Most people who are infected don't get sick; among those who do, the illness is usually mild, with fever, rash and joint pain.
Understanding why this Zika outbreak is associated with a surge in microcephaly cases will require much more research, as will ongoing efforts to produce a vaccine.
"There's lots of work still to be done on Zika," Salama said.
The Associated Press contributed to this report.
ALSO
Experimental Zika vaccine looks promising in animal tests
Researchers strengthen link between Zika and microcephaly
With $1.1 billion in new funding, U.S. health officials outline plan for fighting Zika
---
UPDATES:
11:15 p.m.: This story has been updated to include additional details and comments from World Health Organization officials.
This story was originally published at 11:30 a.m.
Get our free Coronavirus Today newsletter
Sign up for the latest news, best stories and what they mean for you, plus answers to your questions.
You may occasionally receive promotional content from the Los Angeles Times.