Judge orders testing of evidence in Judi Bari bombing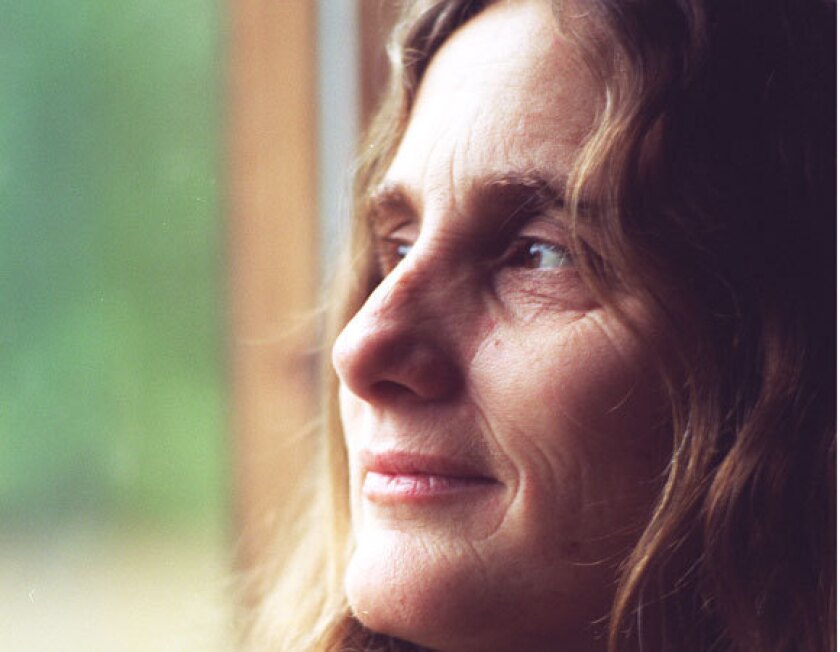 Almost 22 years after Earth First! activists Judi Bari and Darryl Cherney were car-bombed during a campaign to save old-growth trees, a federal judge has ordered the FBI to turn over evidence from the bombing for forensic testing.
In an order dated last Friday but released Monday, Claudia Wilken, United States district judge of the Northern District of California, affirmed a March 21, 2011, order by Magistrate Judge James Larson, directing the United States, through the FBI, to turn over the remnants of two pipe bombs, cardboard signs and other evidence connected to the bombing. The items have never been tested for DNA evidence or other identifying characteristics that could provide leads in the bombing case, which has never been solved. The items have been in FBI possession since the bombing two decades ago.
"I predict that we are going to solve the case as to who bombed Judi Bari this year, and this court ruling takes us one giant step closer," said Cherney. He is currently screening his new documentary film about the case, "Who Bombed Judi Bari?," which premiered March 2 and played last week in Santa Monica.
On May 24, 1990, Bari and Cherney were gearing up for a campaign that came to be called Redwood Summer, which brought thousands of activists to the timberlands of Northern California to slow the clear-cutting of commercial forests and to protect a few last stands of old-growth trees, some of which were thousands of years old. As they drove through Oakland en route to a Santa Cruz rally that day, a powerful bomb exploded directly under Bari's seat in her Subaru wagon, leaving Cherney injured and Bari seriously wounded.
Her pelvis shattered and spinal cord damaged, Bari woke up in the hospital to find that she and Cherney were also under arrest for carrying explosives – essentially, for bombing themselves. Despite a steady stream of statements released to the press by the FBI and Oakland Police Department about the wealth of evidence leading to this conclusion, those charges were never filed. Cherney and Bari, a single mother of two young girls, filed a civil rights case against the FBI and Oakland police in 1991.
The pair won their case in 2002 and were awarded a judgment of $4.4 million for false arrest and violation of their 1st Amendment rights. Bari died of breast cancer in 1997.
Speaking about the order released Monday, Ben Rosenfeld, who helped litigate the 2002 case, said, "It's historic, it's momentous, it means we have a real chance to find an answer to this attempted murder of Judi and Darryl."
Authorities never made any search for the real bomber. Police and federal law enforcement told the press in 1990 that they refused to look at suspects other than Bari and Cherney, and when charges were not forthcoming the case essentially went cold. The two pipe bombs – the one from Bari's car and another that was laid at a lumber mill in Cloverdale a week or so earlier that failed to go off, and which all investigators agreed was made by the same bomber – were put in storage, along with a hand-lettered sign left at the Cloverdale mill.
Cherney, Rosenfeld and others point out that the bombs were wrapped in as much as 6 feet of duct tape, and that a hair or skin cell left on those materials could be an important break.
"The Cloverdale bomb barely exploded; it dudded more than it detonated. So it remains mostly intact," said Rosenfeld. "And bombers didn't know to cover their DNA tracks back then the way they do today. So there is potentially a wealth of DNA and other forensic evidence associated with those materials. And if anybody still harbored any doubt that the government has no intention of finding out who bombed Judi Bari, and worse, that they're trying to cover that up, the fact that they're out to destroy this evidence without ever testing it lays those doubts to rest."
The recent twists in the case began in September 2010 when the FBI announced, as required by law, that it would be destroying this evidence. Two judges have now intervened, both ordering the testing to be done, but the wrangling might not be over yet. Cherney and his attorneys must now present the judge with a plan to bring the materials to a suitable lab, and then the U.S. attorney on the case has 14 days to file any objections.
RELATED:
GM pulls support for Heartland Institute
Film 'Who Bombed Judi Bari?' shows at Laemmle Monica
'Who Bombed Judi Bari?' documentary seeks an answer
---
Get our free Coronavirus Today newsletter
Sign up for the latest news, best stories and what they mean for you, plus answers to your questions.
You may occasionally receive promotional content from the Los Angeles Times.