Diabetes is exploding in developing and middle-income countries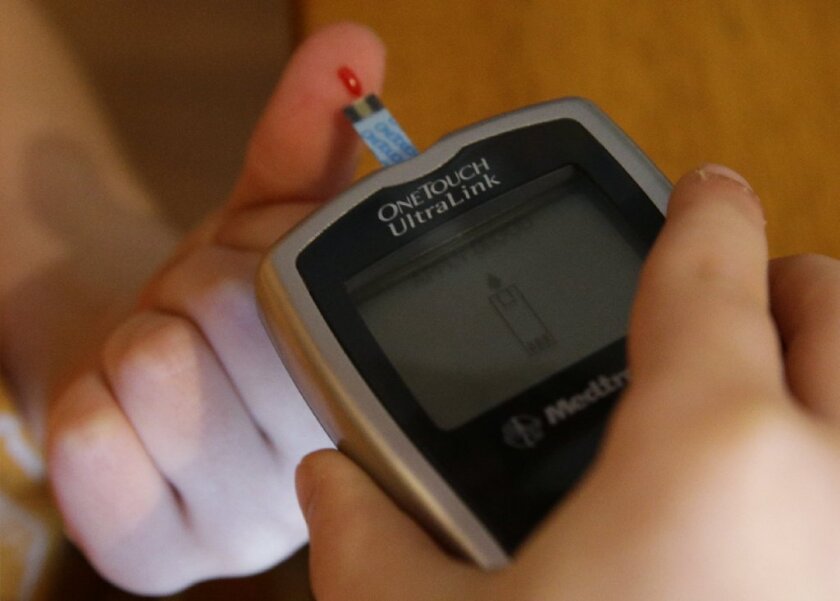 A new global assessment of diabetes finds that the number of adult diabetics continues to rise dramatically, driven by aging populations, sedentary lifestyles and, in some areas, a heightened genetic vulnerability to the disease. The growth has been particularly notable in developing and middle-income countries.
The assessment makes clear that world health leaders can now make a pretty safe prediction: Their goal for the year 2025 of holding worldwide diabetes prevalence to the level that prevailed in 2010 will not be met.
In 2014 the number of adult diabetics stood at 422 million, up from 108 million in 1980.
By 2025, the number of diabetic adults worldwide is expected to surpass 700 million.
By then, 12.8% of men and 10.4% of women are expected to have diabetes, a metabolic disorder that increases two- to fourfold a sufferer's risk of having a heart attack or stroke.
The new research was published in the journal Lancet. Data were compiled and analyzed by an international team of public health researchers under a grant from Britain's Wellcome Trust.
Between 1980 and 2014, 120 countries saw the prevalence of diabetes across the age spectrum double for men, and 87 countries experienced a doubling of diabetes rates among women. Nowhere did diabetes rates significantly decline in that period.
In the process, men by 2014 took on the greater burden of diabetes from women, who in 1980 were more likely than men to suffer from the disorder.
Across the islands of Polynesia and Micronesia, roughly 1 in 4 adults has diabetes — up 15 percentage points since 1980. And the countries of the Middle East and North Africa, where roughly 15% of adults have diabetes, have seen increases in the disorder almost as great.
In 1980, higher-income European countries such as Germany, Italy, Ukraine and Britain were on the top 10 list for numbers of adults with diabetes. By 2014, they had yielded their slots to such low- and middle-income countries as Indonesia, Pakistan, Mexico and Egypt.
In 2014, the worldwide economic cost of diabetes was an estimated $825 billion. While China ($170 billion), the United States ($105 billion), Japan ($73 billion) and India ($37 billion) bore the steepest economic costs, about 60% of the costs are borne by low- and middle-income countries where the prevalence of diabetes is rising most sharply.
The rising numbers of adult diabetics is heavily attributable to the growth of the world's population and to aging, the authors of the latest global assessment wrote. But the growth in diabetes' prevalence appears to be heavily driven by spreading obesity and a rise in sedentary lifestyles throughout the low- and middle-income countries of the world, they added.
But the authors noted that some of the fastest-growing pockets of diabetes are populated by people who may also have a heightened genetic vulnerability to diabetes, or to childhood growth patterns that put people at higher risk of developing the disorder earlier in adulthood. Finally, they suggested that healthcare systems in more affluent countries may be better positioned to intervene to prevent diabetes in adult populations at growing risk.
If the trends that followed the year 2000 continue, the authors of the new study estimate the probability of the world meeting the World Health Organization's 2025 diabetes target to be no greater than 1 in 100.
Follow me on Twitter @LATMelissaHealy and "like" Los Angeles Times Science & Health on Facebook.
MORE SCIENCE NEWS
Losing a partner can literally break your heart
Could supernovas have altered the development of life on Earth?
In Portugal, white storks 'addicted' to junk food don't bother to migrate
---
Get our free Coronavirus Today newsletter
Sign up for the latest news, best stories and what they mean for you, plus answers to your questions.
You may occasionally receive promotional content from the Los Angeles Times.