'Children must not be abused for political purposes': What health groups say about family separation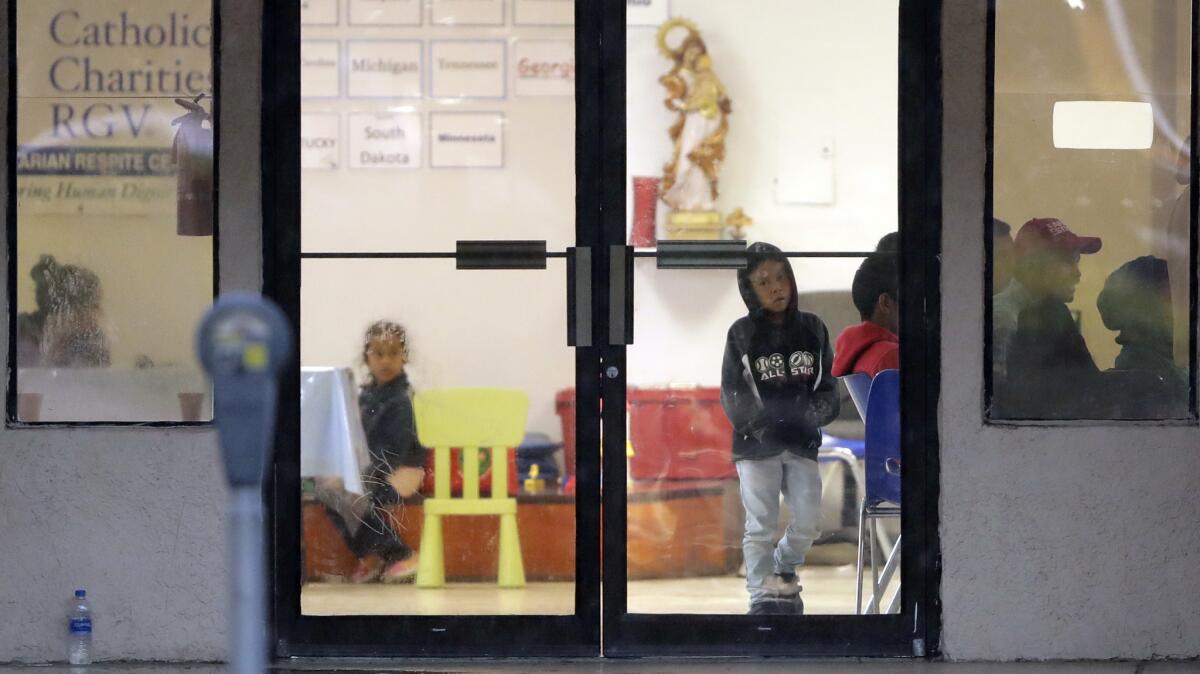 America's medical and public health organizations have been unanimous in their criticism of the Trump administration's practice of separating migrant children from their parents at the southern border. President Trump signed an executive order ending the policy on Wednesday, after U.S. border officials placed more than 2,300 children in facilities away from their parents, who were detained for criminal prosecution.
Here's a roundup of why these groups opposed the family separation policy, and what they've said about it.
American Academy of Pediatrics
The AAP issued a policy statement saying that children "should not be exposed to conditions that may harm or traumatize them." The group, which represents doctors who specialize in caring for kids, cited the "internationally accepted rights of the child, immigrant and refugee children" in making this statement.
The academy recommends that children have only limited exposure to current Department of Homeland Security facilities and argues that those affected by the detention policy be evaluated over time to see how it has affected their health.
"Children, especially those who have been exposed to trauma and violence, should not be placed in settings that do not meet basic standards for children's physical and mental health and that expose children to additional risk, fear, and trauma," the pediatrician group said. "Separation of a parent or primary caregiver from his or her children should never occur, unless there are concerns for safety of the child at the hand of parent."
American Academy of Child and Adolescent Psychiatry
The family separation policy is counter to everything experts know about children and mental health, according to the academy.
"We know that children who experience sudden separation from one or both parents, especially under frightening, unpredictable, and chaotic circumstances, are at higher risk for developing illnesses such as anxiety, depression, post-traumatic stress disorders (PTSD), and other trauma-induced reactions," Dr. Karen Dineen Wagner, the group's president, said in a statement. This is especially true for children fleeing war, violence and other traumatic situations from their home countries.
"Parental support is an essential and proven protective factor that substantially reduces risk for adverse health and developmental outcomes for children," Wagner said. "Separating these children from their families in times of stress creates unnecessary and high-risk trauma at the very time they need care and support the most.
"As child and adolescent psychiatrists, we know that pulling families apart can often cause harm," she added.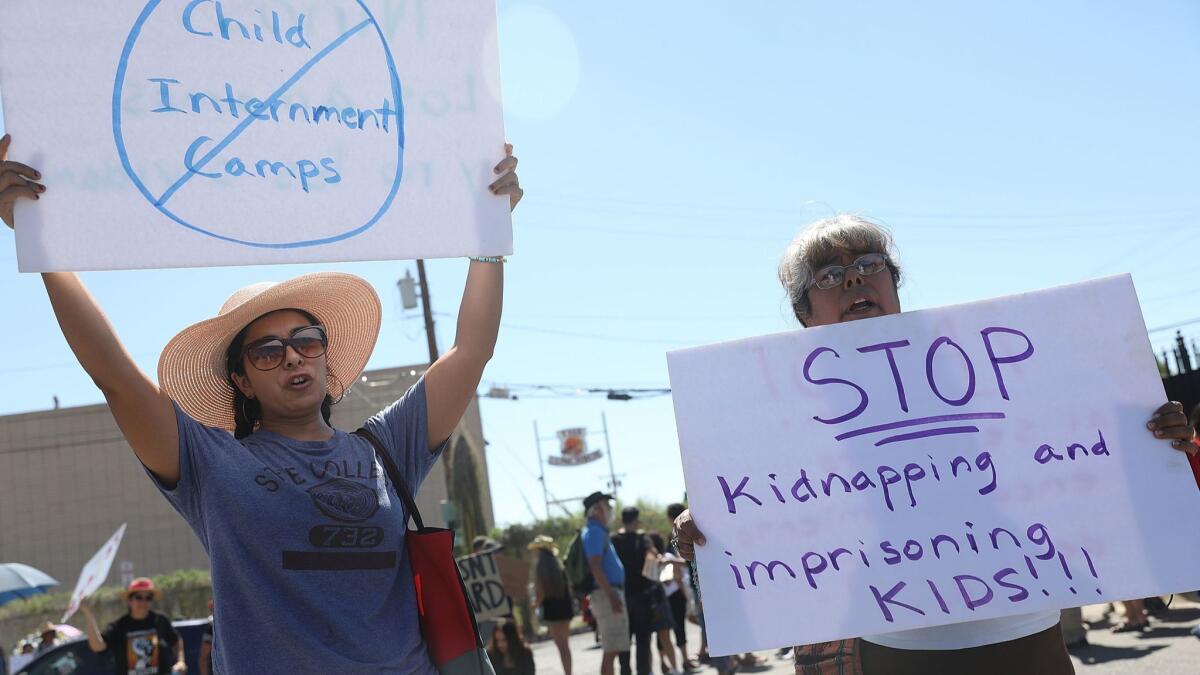 American Public Health Assn.
The APHA said the family separation policy "violates fundamental human rights." The group expressed concern over the prospects of "acute mental trauma" for both children and parents. Critical information on a child's health status is lost when a parent is held in a different location, and the separation of breastfeeding mothers from their babies puts maternal-child bonding at risk.
"More alarming is the interruption of these children's chance at achieving a stable childhood," the APHA declared. "Decades of public health research have shown that family structure, stability and environment are key social determinants of a child's and a community's health."
The negative health consequences associated with adversity in childhood "include some of society's most intractable health issues: alcoholism, substance misuse, depression, suicide, poor physical health and obesity," the APHA statement said.
National Academies of Sciences, Engineering and Medicine
The National Academies cited a wealth of scientific evidence in calling on the Department of Homeland Security "to stop family separations immediately."
A body of research on child welfare "points to the danger of current immigration enforcement actions that separate children from their parents," according to a statement signed by Marcia McNutt, president of the National Academy of Sciences, C.D. Mote Jr., president of the National Academy of Engineering, and Dr. Victor J. Dzau, president of the National Academy of Medicine.
"Parents' impact on their children's well-being may never be greater than during the earliest years of life, when a child's brain is developing rapidly and when nearly all of her or his experiences are shaped by parents and the family environment," the trio wrote. "Child development involves complex interactions among genetic, biological, psychological, and social processes, and a disruption in any of these — such as family disruption — hinders healthy development and increases the risk for future disorders," up to and including suicidal behavior.
The policy also violates the International Covenant on Civil and Political Rights, they added.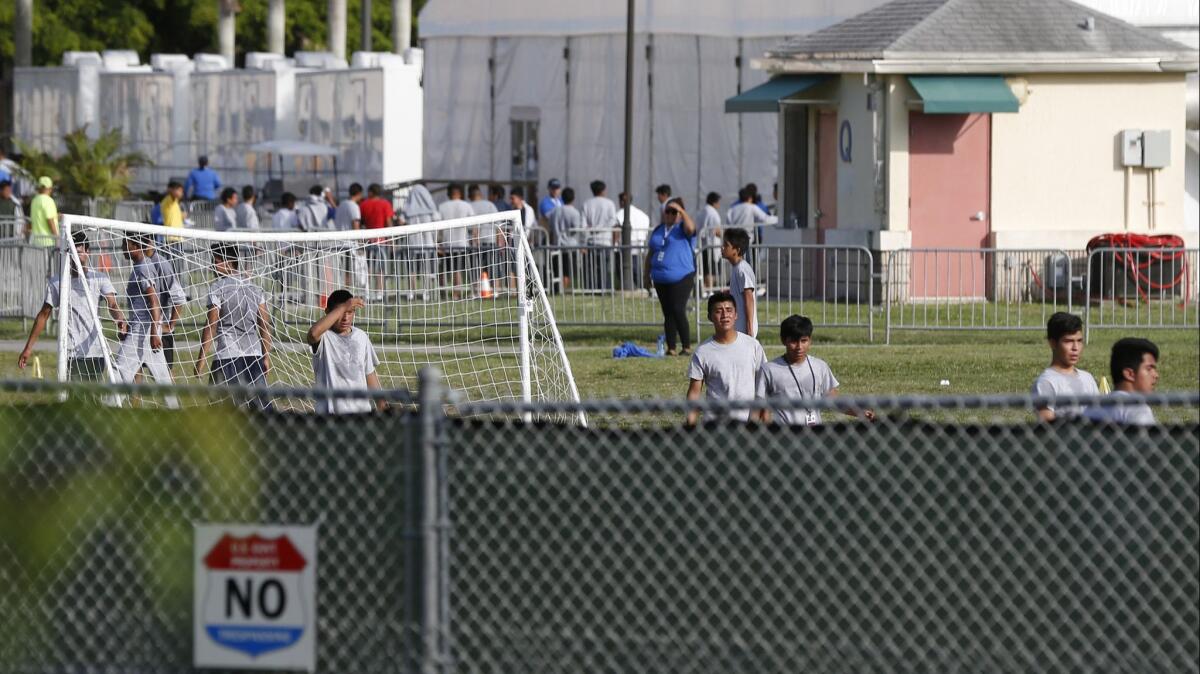 Bioethics.net
This online community of bioethicists, physicians, theologians and attorneys drafted a petition that calls the policy of separating migrant children from their parents "utterly unethical [and] manifestly immoral." Continuing it "will cause irreparable and potentially permanent harm to the most vulnerable among us," the group said.
Addressed to President Trump, Atty. Gen. Jeff Sessions and Homeland Security Secretary Kirstjen Nielsen, the petition garnered 181 signatures from 87 institutions on its first day online.
The "express purpose" of separating migrant children from their parents is to deter adults from coming to the United States. That is a "human rights violation against innocent children," the petition states.
"Children must not be abused in this way for political purposes," the group wrote.
Assn. of State and Territorial Health Officials
Michael Fraser, ASTHO's chief executive officer, said that separating children from their parents is "one of the most serious adverse events imaginable."
"We know this can have a lasting, long-term impact on the developing brain and the future social and emotional health and well-being of these children," Fraser said in a statement.
The nonpartisan association of state and territorial public health leaders "supports efforts to prevent adverse childhood experiences and encourages policies that promote the health of children and families," he said.
MORE IN SCIENCE
The long-lasting health effects of separating children from their parents at the U.S. border
World Health Organization says video game addiction is a disease. Why American psychiatrists don't
Foods that are both fatty and sweet can hijack the part of the brain that regulates food consumption
---
UPDATES:
2:55 p.m.: This article was updated with information about President Trump's executive order to end the family separation policy.
This article was originally published at 11:30 a.m.