FDA softens restrictions on 'abortion pill' Mifeprex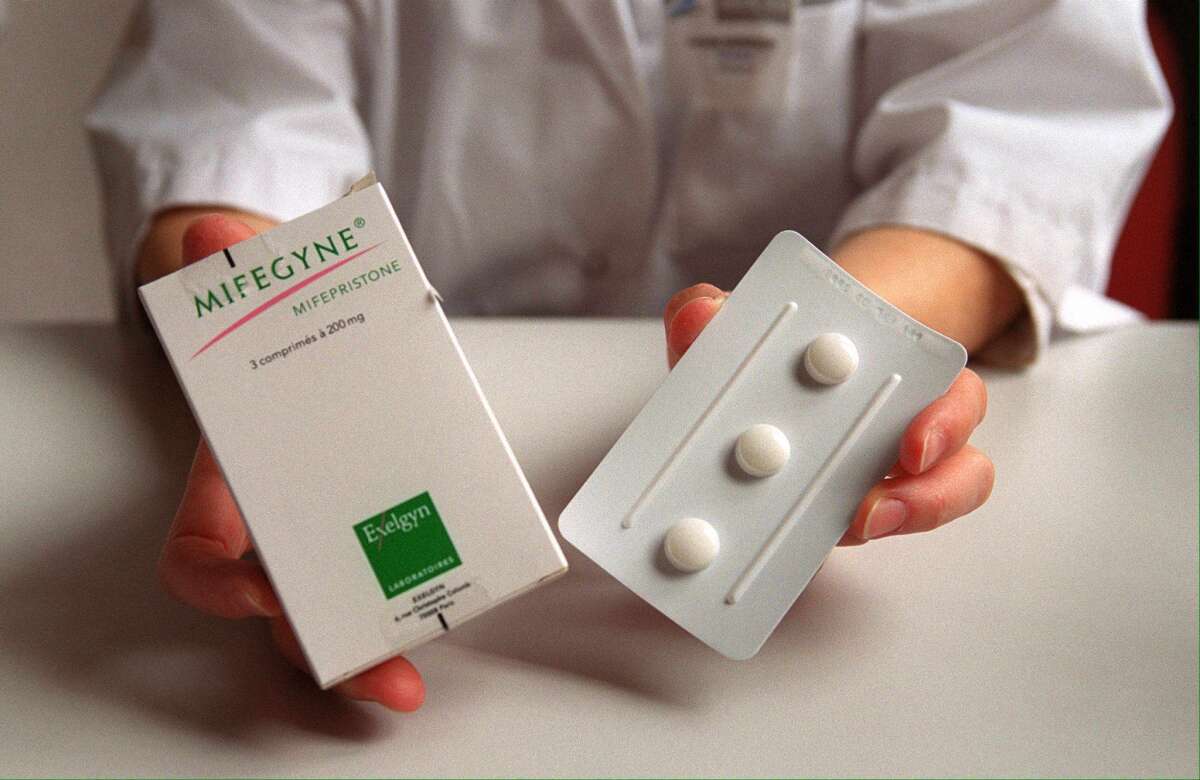 The FDA has approved new labeling for the drug Mifeprex that could make it easier for women in some states to access medical abortions.
Mifeprex (its generic name is mifepristone) is also known as "the abortion pill" or the "early option pill."
It was first approved by the Food and Drug Administration in 2000, and has since been used by more than 2.75 million women in the United States, according to Danco Laboratories, the company that manufactures the drug.
Even with the new labeling, Mifeprex is only available to women who are in their first trimester of pregnancy. It works by blocking a hormone called progesterone that is needed for a pregnancy to continue.
It is usually used in conjunction with another drug -- misoprostol -- taken one to two days later that causes the uterus to actively contract and end the pregnancy.
The new FDA-approved Mifeprex label will include several changes that were recommended by the World Health Organization in 2003 and were endorsed more recently by the American Medical Assn. and the American College of Obstetricians and Gynecologists.
It extends the amount of time a pregnant woman can take the drug from seven weeks after her last menstrual period to 10 weeks.
It says women can take the misoprostol in the comfort of their own home rather than in the presence of a physician.
------------
For the record
March 31, 1:19 p.m.: A previous version of this story stated that women could take Mifeprex at home. Mifeprex is administered in a doctor's office. It is misoprostol that they may take at home.
------------
It reduces the number of visits to a doctor's office or clinic that a woman has to make after taking the drug from two to zero in some states.
It lowers the recommended dose of misoprostol from 600 mg to 200 mg, which will lessen the side effects of the drug and make it less expensive.
Healthcare experts said the new labeling reflects what many reproductive healthcare providers across the country have been doing for years.
Doctors often prescribe drugs "off label" -- telling their patients to take a little more or a little less than a recommended dose, said Raegan McDonald-Mosley, chief medical officer of Planned Parenthood Federation of America.
Several providers already have given patients a lower dose of misoprostol and have allowed them to take it at home, in accordance with the most recent medical research, she said.
Therefore, the FDA's announcement will mostly affect women and providers in Ohio, Texas and North Dakota. That's because legislators in those three states have enacted laws requiring Mifeprex to be given in strict accordance with the regimen outlined on the drug's label.
Lawmakers passed similar restrictions in Arizona, Arkansas and Oklahoma, but those have been blocked by court orders.
"Those laws made it impossible for doctors to follow the latest science in those states," said Dr. Beverly Winikoff, president of Gynuity Health Projects, an organization that advocates for women's reproductive rights. "Now, when you follow the label, you are following the latest science."
Follow me @DeborahNetburn and "like" Los Angeles Times Science & Health on Facebook.