Paging 'CSI': Microbiome analysis may be the new fingerprint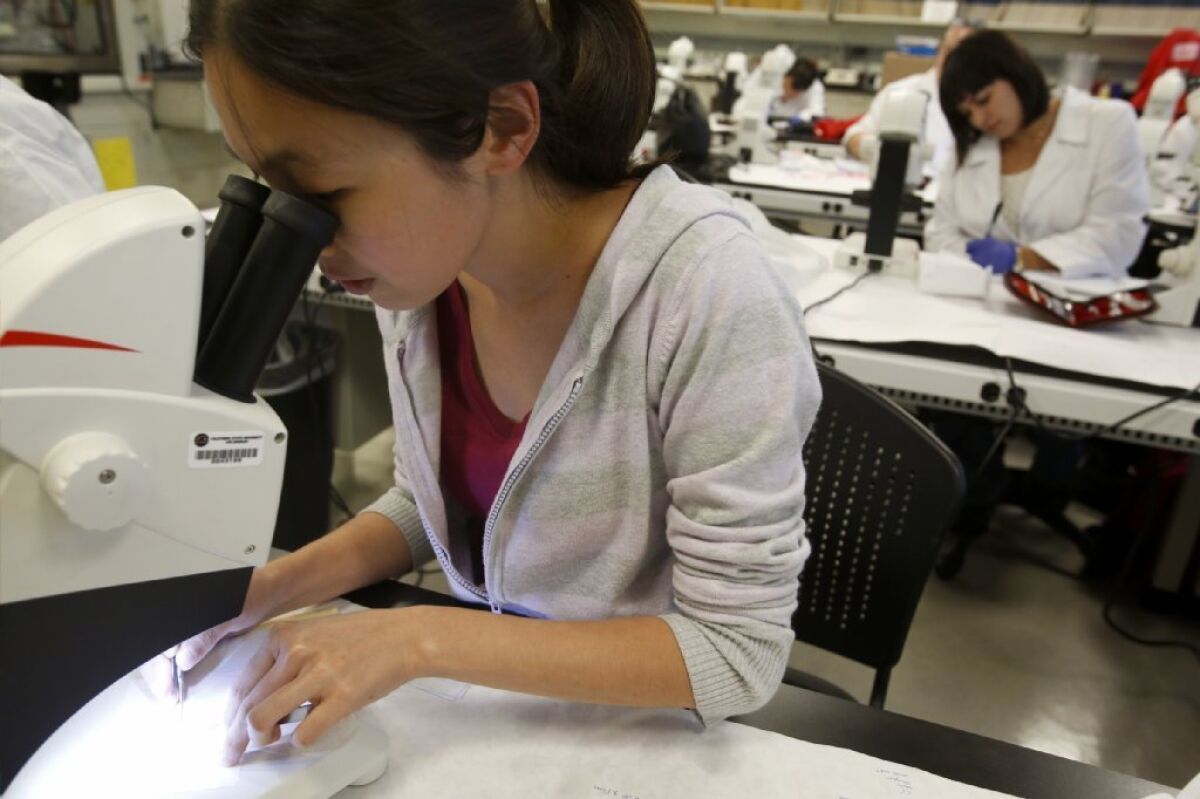 In forensic science, fingerprints and DNA are beginning to look old-school. To catch perpetrators (or exonerate the innocent), future sleuths may find themselves collecting and comparing entire colonies of microorganisms and the people and places they inhabit.
The prospect that microbiotic analysis could become a powerful tool in identifying individuals or linking them with things they've touched or places they've been, are the subject of two studies out this week. In both, researchers used machine-learning and parallel processing techniques to "teach" computers to characterize microbiotic colonies, and to recognize patterns that would link a colony in one sample to that in another.
In one new study, researchers borrowed from concepts in microbial ecology and computer science to demonstrate that people have a variety of "microbial fingerprints" that could be used to distinguish them from many others, and to show that those fingerprints don't change significantly over time.
For the study, published this week in the journal PNAS, researchers took microbiotic samples from a variety of places on the bodies of more than 200 people. To varying degrees, samples taken from the same body location as much as a year later could be used to pick the colony's host out from a crowd of hundreds of other candidates.
On average, as many as 30% of individuals could be pinpointed on the basis of their microbiotic samples. When the microbiome came from an individual's gut, researchers were able to identify 80% of individuals.
Technological advances, including single-cell genetic sequencing and an improved ability to isolate rare strains of bacteria, "will result in superior identifying power," wrote the authors--a collection of biostatisticians, microbiologists and infectious disease specialists led by Eric A. Franzosa of Harvard's School of Public Health and the Massachusetts Institute of Technology's Broad Institute.
A second study found that humans and the surfaces of their cellphones share enough microbiotic commonality that samples from one could probably be used to match an owner with her mobile. The same study, which drew samples from attendees at conferences in Vancouver, Canada; Washington; and California also characterized the extent to which the surface of a cellphone put down in a new environment will pick microbiotic stowaways.
Not surprisingly, the microbiotic colonies found on the soles of shoes tend to reflect those of the surfaces they have just been on, that study showed. But since that population of microorganisms turns over over pretty quickly, researchers surmised that using it to trace an individual's past whereabouts would be a challenge.
Still, their findings prompted the authors' confidence that one day, forensic scientists' toolkits would include analysis of microbiotic colonies living on and inside of people, as well as the microbiotic residue left behind from a person's interaction with objects and surfaces.
"The personalized nature of the human microbiome and the distinct community types associated with urban and built environments may play a significant role in future forensic investigations," wrote the authors of that study, published in the journal Microbiome.
The researchers publishing in PNAS cautioned that privacy and ethical considerations stem from the prospect that a person's stool could be used so reliably to identify him or her, even at a later date. For research that collects such biological samples, hiding the identities of donors may not be enough to keep investigators from inferring matches between "before" and "after," they said. Even without names, that "unblinding" of subjects' identities could undermine the integrity of such research, they noted.
Follow me on Twitter @LATMelissaHealy and "like" Los Angeles Times Science & Health on Facebook.
Get our free Coronavirus Today newsletter
Sign up for the latest news, best stories and what they mean for you, plus answers to your questions.
You may occasionally receive promotional content from the Los Angeles Times.