Chase Utley's agent calls two-game suspension 'outrageous'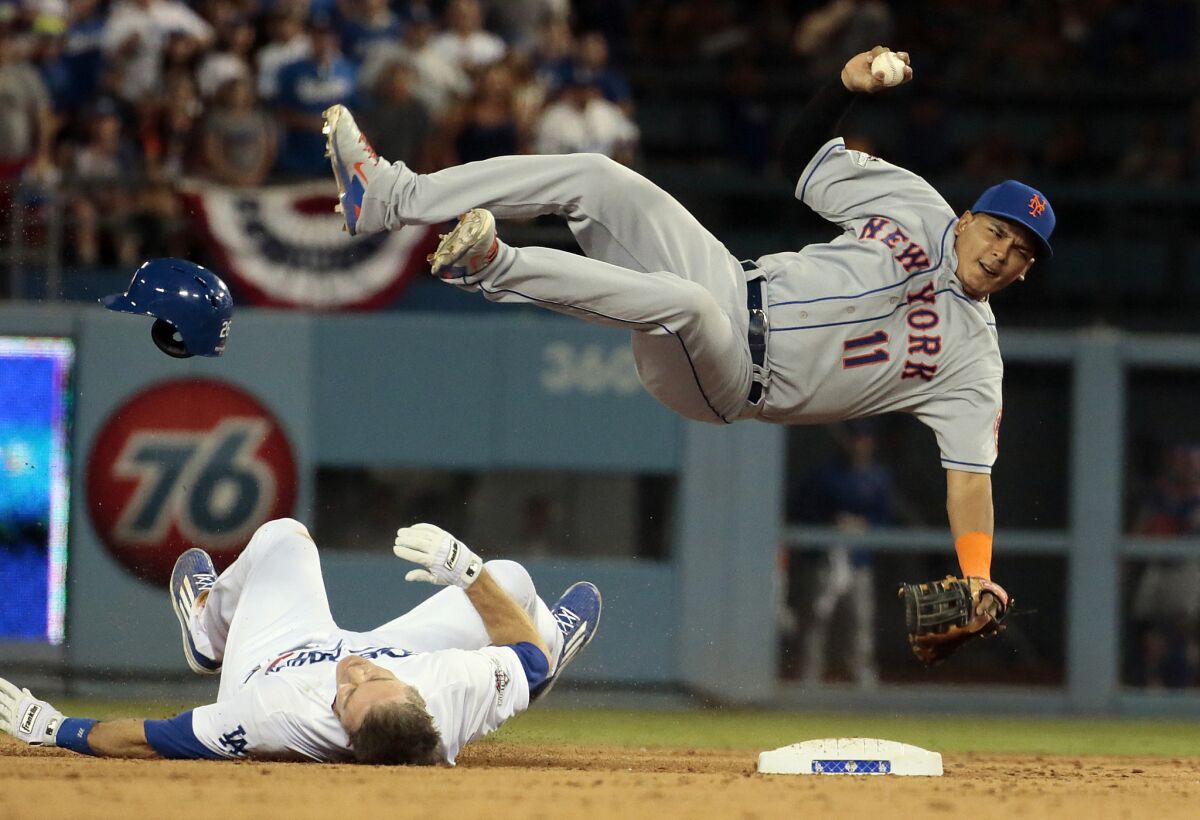 Not that this will move the surprise meter any, but Chase Utley's agent is not exactly thrilled with the two-game suspension his client just received Sunday for his take-out slide in Game 2.
Agent Joel Wolfe released a statement Sunday night after the suspension had been released that read:
"A two-game suspension for a legal baseball play is outrageous and completely unacceptable. Chase did what all players are taught to do in this situation – break up the double play. We routinely see plays at second base similar to this one that have not resulted in suspensions.
"Chase feels terrible about Ruben Tejada's injury and everyone who knows him knows that he would never intentionally hurt anybody. We will be appealing this suspension immediately."
Tejada suffered a broken leg after getting upended on the late slide.
Major League Baseball plans to hear Utley's appeal Monday prior to Game 3 in New York and hopes to have a response prior to the game's start.
Get our Dodgers Dugout newsletter for insights, news and much more.
You may occasionally receive promotional content from the Los Angeles Times.