6 Images
Lakers vs. Bulls
Kobe Bryant runs away with a steal during the first quarter.
(Nuccio DiNuzzo / Chicago Tribune)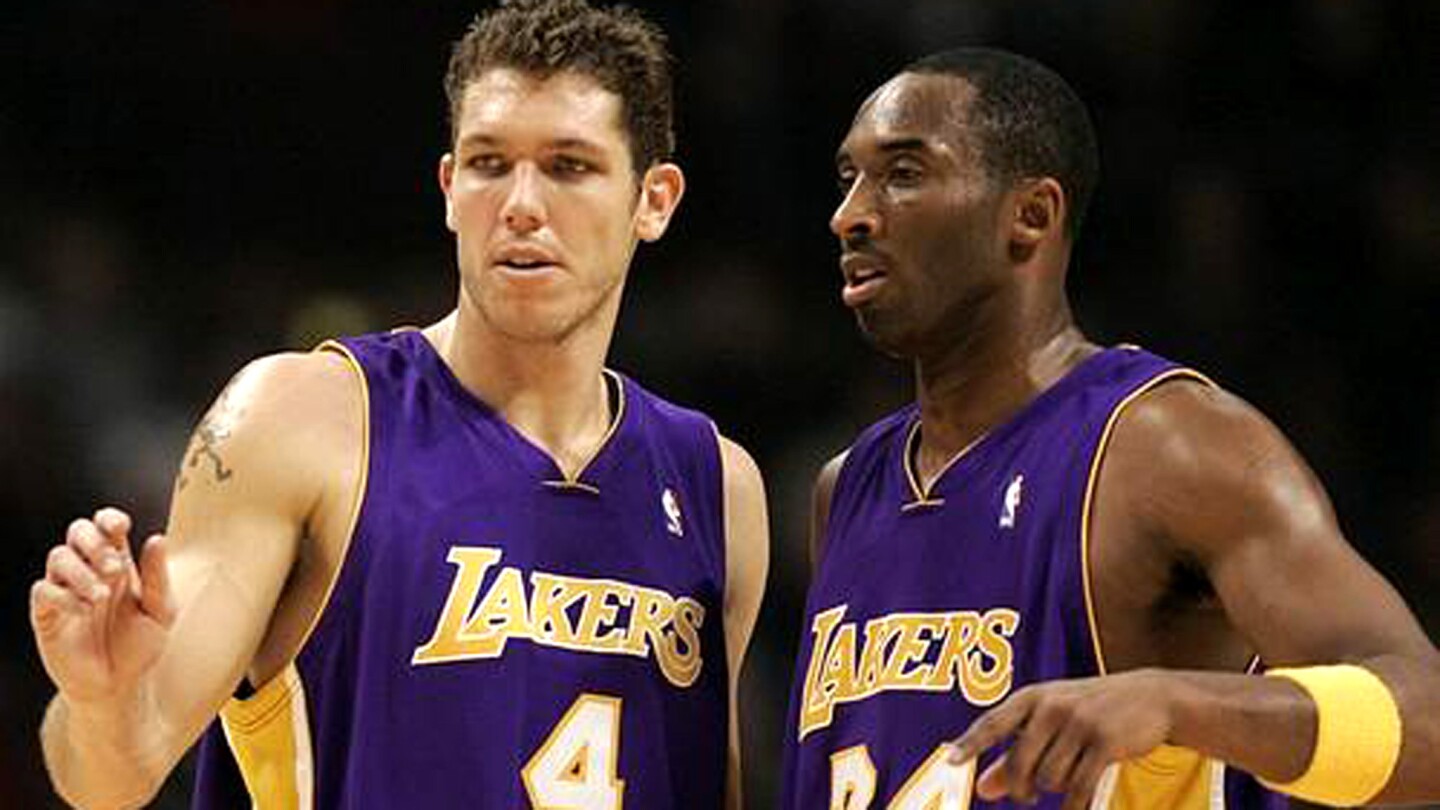 Luke Walton, left, speaks with Kobe Bryant during a game on Dec. 19, 2006.
(Nam Y. Huh / Associated Press)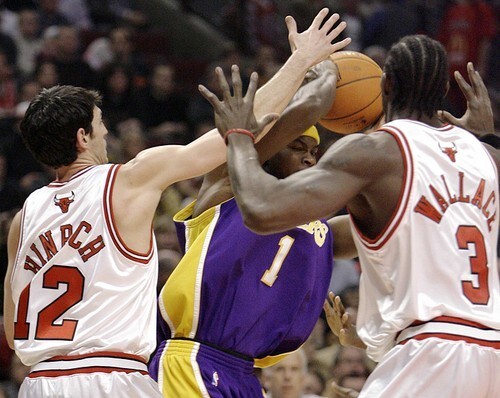 Bulls defenders Kirk Hinrich and Ben Wallace smother Smush Parker.
(Nam Y. Huh / AP)
Luke Walton guards Chicago's Kirk Hinrich.
(Nam Y. Huh / AP)
Chicago Bulls' Luol Deng dunks the ball as Lakers' Kwame Brown can only watch.
(Nam Y. Huh / AP)
Kobe Bryant drives around Bulls point guard Kirk Hinrich.
(Nam Y. Huh / AP)