6 Images
Top College Football Moments of 07-08
It's not many years a football team can win a national championship and have that be only the second most memorable moment of the season. Before Appalachian State completed a run to a third-consecutive Division I-AA -- now known as the Football Subdivision -- championship, running back Kevin Richardson and his teammates silenced the crowd at Michigan with a season-opening 34-32 upset of the Wolverines in Ann Arbor, Mich., setting the stage for one of the most unpredictable seasons in college football history.
(Duane Burleson / AP)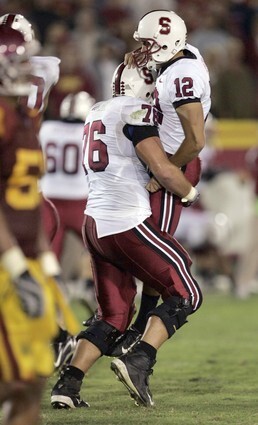 Stanford's Derek Belch gets a lift and a hug from Ben Muth after kicking the winning PAT against USC for a 24-23 upset.
(Alex Gallardo / Los Angeles Times)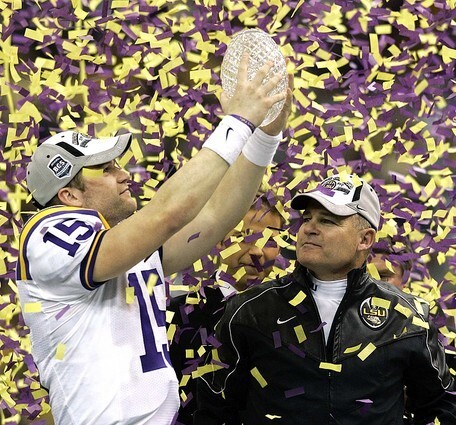 LSU quarterback Matt Flynn (15) holds up the BCS championship trophy as coach Les Miles looks on after they defeated Ohio State for the National Champiosnhip. They became the first team to win the BCS Trophy twice.
(Chuck Burton / Associated Press)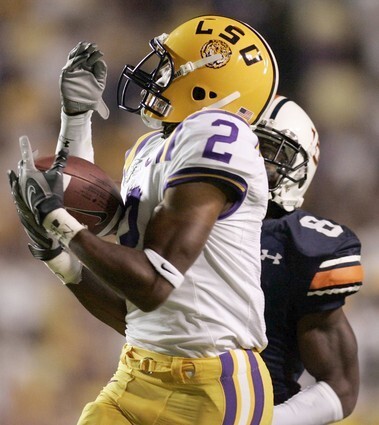 LSU Tigers wide receiver Demetrius Byrd makes a game-winning touchdown pass with one second left. Had Matt Flynn not been able to get off the pass in time, or taken a sack, LSU would have lost and never played in the national title game.
(U.S. Presswire)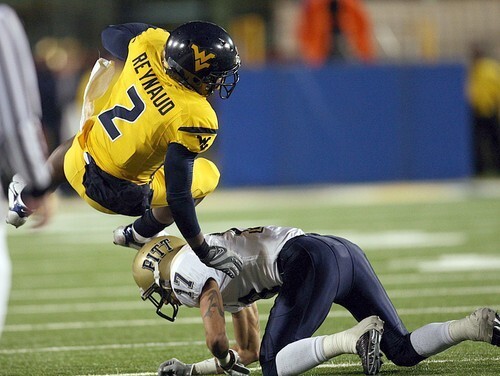 Almost as shocking as Appalachian State over Michigan and Stanford over USC: West Virginia, a 28-point favorite, needed only to beat lowly Pittsburgh at home Dec. 1 to earn a trip to the national title game. But the Panthers prevailed.
(U.S. Presswire)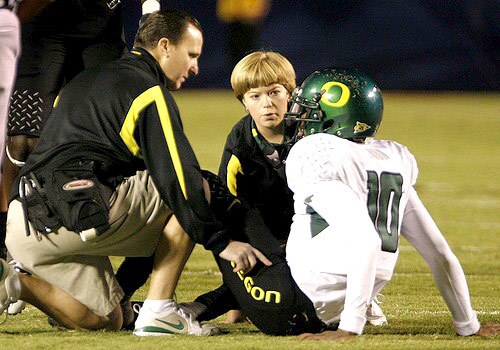 Oregon quarterback Dennis Dixon is attended to after re-injuring his left knee during a game at Arizona. Dixon, who was a Heisman Trophy candidate, sat out the rest of the season.
(Wily Low / Associated Press)