5 Images
Recent Tiger Woods
NO MORE ROOM:
Tiger Woods tees off on the 18th hole at Augusta National, which has already been lengthened about as far as it can go to almost 7,300 yards. The Masters might consider going to a special ball for the tournament, an idea Woods doesn't favor.
(Roberto Schmidt / Agence France-Presse)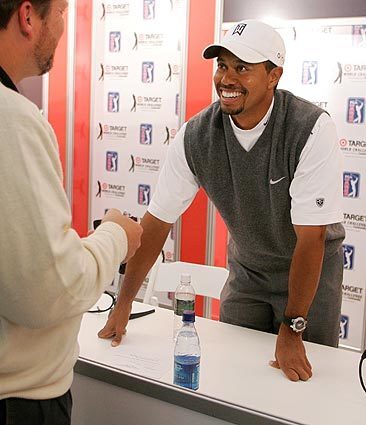 HAPPY DAYS:
After winning player of the year, the money title and two more majors, Tiger Woods could smile about 2005.
(Danny Moloshok / AP)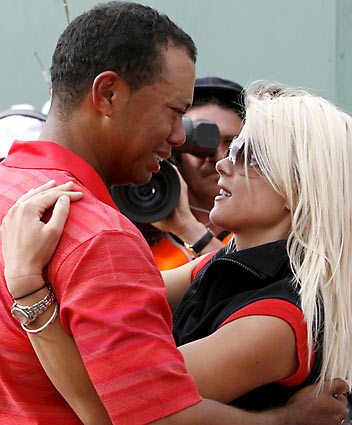 Tiger Woods is embraced by his wife Elin after winning the British Open Golf Championship at the Royal Liverpool Golf Course in Hoylake, England.
(AP)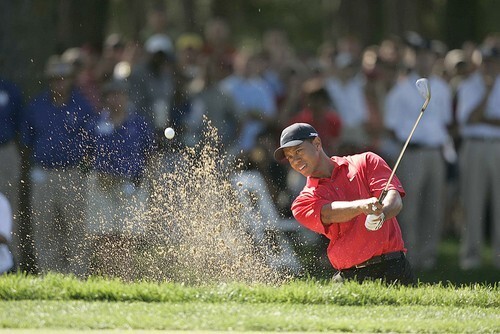 Tiger Woods hits out of a greenside bunker on the 9th hole during the final round of the PGA Championship at the Medinah Country Club in Medinah, IL.
(Joe Robbins / US PRESSWIRE)
Tiger Woods holds the Wanamaker Trophy after winning the 2006 PGA Championship at Medinah Country Club.
(Stuart Franklin / Getty Images)