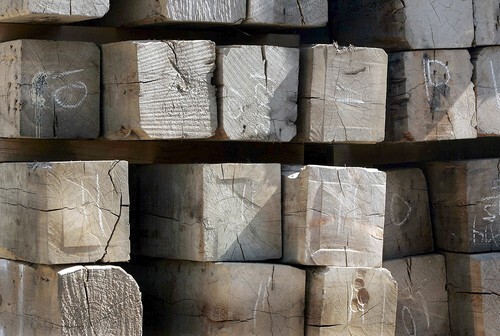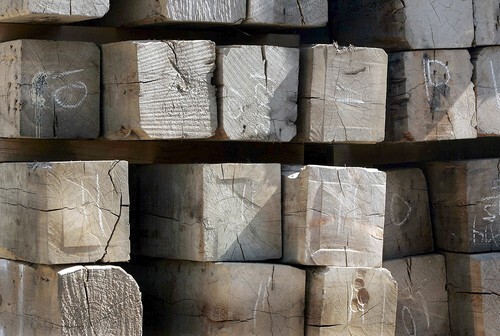 GROWTH:
The reclaimed wood at Vintage Timberworks includes planks, beams and other pieces that are processed at the Temecula site. The company has installed reclaimed wood in more than 500 houses.
(Christine Cotter / LAT)
RUSTIC APPEAL:
Leana and Browne Greene's master bedroom sports a ceiling built from reclaimed wood. The Greenes made the wood a priority in the restoration of their Tudor-style house, built in the 1920s for MGM chief Irving Thalberg and actress Norma Shearer.
(Mel Melcon / LAT)
GENUINE:
Michael Kuhn travels the country in search of old wood for Pegasus Custom Hardwood in Costa Mesa. His is a small yet intensely competitive business: — "They'll blindside you if you don't watch out," the native Kentuckian says of his rivals.
(Allen J. Schaben / LAT)
Blue Greene, 3, left, and her sister Violet, 7, of Los Angeles play on the family's entryway floor, made out of brick and pine, all reclaimed.
(Mel Melcon / LAT)