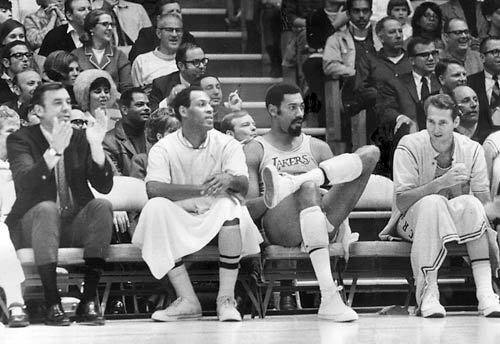 6 Images
Butch Van Breda Kolff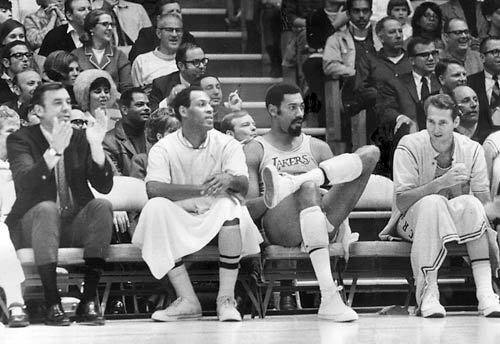 As coach of the Lakers, Butch Van Breda Kolff had Hall of Fame players, from left, in Elgin Baylor, Wilt Chamberlain and Jerry West. It wasn't quite enough, though, to beat Boston. Van Breda Kolff died Wednesday at age 84.
(LAT)
Van Breda Kolff, seen in a 1975 file photo, coached 13 teams in three professional leagues, including the NBA's Jazz when that franchise was in New Orleans.
(AP)
Van Breda Kolff joined the Lakers in 1967, taking over a strugging team and leading it back to the NBA finals the following spring. Lakers owner Jack Kent Cooke, left, introduces Van Breda Kolff; they are joined by General Manager Fred Schaus.
(LAT)
Van Breda Kolff, as coach of the New Orleans Jazz, exchanges words with a referee during a game against the visiting Detroit Pistons.
(AP)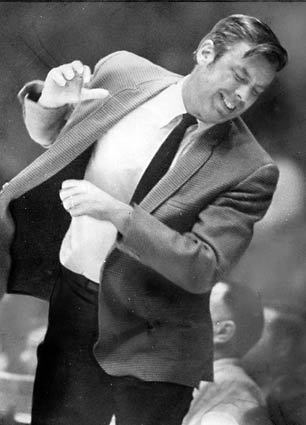 Van Breda Kolff show his frustration during the 1969 playoffs, in which his Lakers would again lose in the NBA finals to the Boston Celtics.
(LAT)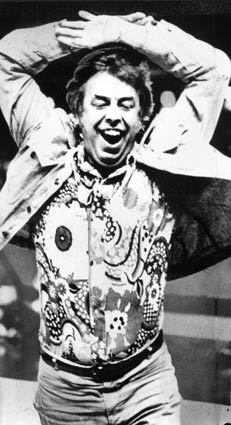 Van Breda Kolff celebrates during a 1976 Jazz game against Cleveland.
(AP)