5 Images
Midcentury Modern in Hancock Park
This is the master bedroom of the Hancock Park house, designed by David Hyun in 1961. An associate of architects Richard Neutra and A. Quincy Jones Jr., Hyun also is known for his design of Little Tokyo's Japanese Village Plaza.
(Val Riolo)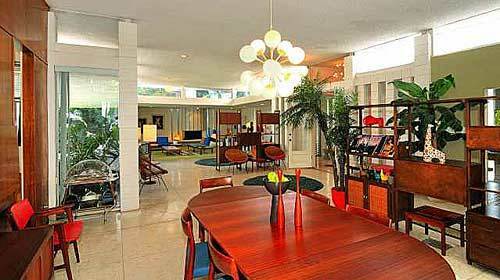 The owner has installed period lighting fixtures and has been collecting furniture and decorative items from the 1960s and earlier.
(Val Riolo)
The spacious den has a fireplace and built-in blond wood cabinets and, like nearly every room in the house, faces the pool and patio.
(Val Riolo)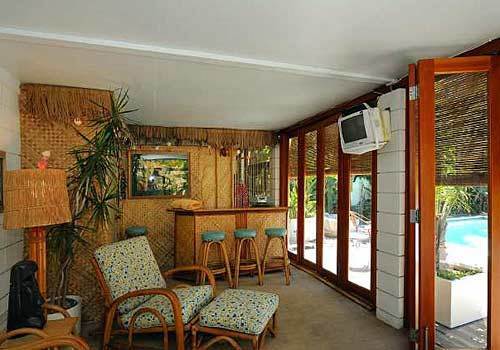 With its quintessential 1960s design that blurs the line between indoors and out, the home was buit for entertaining. Nearly every room has glass walls and faces the pool and cabana, including the atrium, at left.
(Val Riolo)