How some Lakers are using meditation to elevate their game
Sometimes Kyle Kuzma would sit on the bench before games, looking up at the arena lights. He'd close his eyes and sit quietly, letting mind and body relax. He'd focus on his breathing and try not to allow other thoughts to intrude.
He'd meditate.
After three minutes had passed, sometimes four, Kuzma would open his eyes. Now the light looked different, his brain shifted, and his body knew: It was game time.
Nothing bothered him during those minutes, not even the strangers who'd watch him and snap photos. But when he started seeing those photos appear on social media, he stopped meditating in public.
"Made it kind of weird," Kuzma said.
He'll still do it, just away from prying eyes.
Meditation has long been part of Lakers history. Phil Jackson, a disciple of Eastern philosophies, introduced his team to it when he coached the Lakers in the early 2000s. Luke Walton, a Jackson acolyte who grew up in an unconventional household, meditates in his daily life, so he brought the practice to his team, bringing in meditation specialists to help them learn to use it to calm their minds and perhaps make more free throws.
But most of the players in the locker room who truly embrace the practice have a history with it that predates Walton's coaching.
LeBron James doesn't quite remember when he started but knows he's been doing it for the last few years. It has become easier the longer he's done it.
"You feel kinda weird about it at first because it's something that's new, something that's outside the box for myself," James said. "But I got more and more comfortable with my inner self, inner spirits and inner energy and things of that nature, I guess. So it works for me."
He uses a meditation app because the sound of rain falling on leaves helps him fall asleep. While he doesn't use guided meditations, sometimes he'll use natural sounds to enhance unguided meditations for himself. He makes sure to set aside time every day to meditate.
Knowing that it's not easy at first, he'd perhaps have empathy for Lonzo Ball, who hasn't tried meditation outside of the sessions Walton has planned for the Lakers.
"It's pretty hard," Ball said. "I feel like you always have some type of thought going on in your head. I haven't really conquered the whole meditating thing. I tried but my brain keeps going."
Like with any brain exercise, the younger one is the easier it is to train the brain to meditate. There is scientific evidence that meditation can be helpful.
"If you look at functional MRI scans of meditators, you see increased stimulation in the prefrontal cortex," said Kristen Race, who has a doctorate in psychology and is the founder of Mindful Life Today. "You see a thickening of the gray matter. You see a shrinking of the amygdala which is responsible for the flight or fight response."
She called the prefrontal cortex the "more sophisticated" part of the brain that is responsible for decision-making, problem-solving and wise responses to stress. Just like using another muscle in the body strengthens it, using the prefrontal cortex to meditate strengthens it.
While Race acknowledged that some stress is necessary for an athlete to perform well, too much can cause problems. She used the example of shooting free throws.
"When we get too deep into our survival mechanisms," Race said, "our muscles get tense, our senses sharpen. That's how you survive. But if your muscles get tense when you're about to make a free throw, you can't make the free throw."
Incidentally, the Lakers have ranked among the NBA's worst free-throw shooting teams the last two seasons. Walton has tried to implement meditation to help.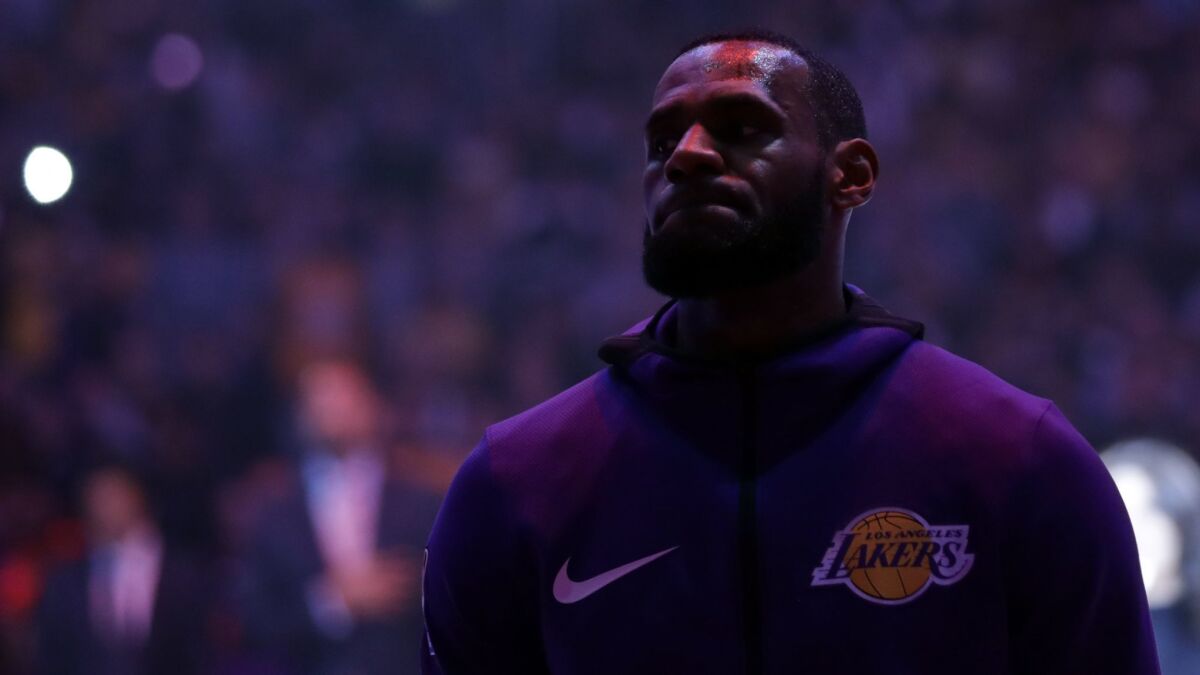 He's far from the only coach to do so. At Michigan, Lakers rookie Moe Wagner said, coach John Beilein took his team through group meditations.
"I like it as a team but everyone has to buy in," Wagner said. "That's important. And something that's not always the case. Especially at this level. Everyone has a routine for themselves, especially vets, so it's really hard to make a routine for the team right away."
Wagner was introduced to meditation when his mother, a freelance journalist, traveled to India and wrote a story about the practice.
Now, Wagner lives within walking distance of the beach and on quiet days when it's not crowded he loves going there to sit with his eyes closed, feel the sea air, listen to the waves and clear his mind.
"I love that," he said. "It's therapeutic for me."
Kuzma took a meditation class at Utah.
"I needed the credits," he said sheepishly.
But he ended up liking it and spent more time last summer making it a part of his daily life, often meditating to Mozart.
Lance Stephenson meditates before games, sometimes in chapel. Former Indiana Pacers teammate Jeff Foster suggested it to him when Stephenson was a rookie.
"Probably about 15, I take15 minutes out of my time and try to just relax, talk to God," Stephenson said. "Just think about what I'm going to do in the game."
Meditation, he said, has helped him through life experiences.
"We're people, we go through stuff just like normal people," Stephenson said. "It gives you time to clear your mind."
While getting into a game-time mind frame doesn't have to include meditation, other pregame routines could have the same effect. Ball, for example, listens to music, as do James and a number of other NBA players.
"For me, that's a form of meditation as well," James said. "Zone out to the euphoria of music."
LAKERS AT BROOKLYN NETS
When: Tuesday, 4:30 p.m. PST.
On air: TV - Spectrum SportsNet, NBATV Radio - 1330, 710
Update: Brooklyn has won five games in a row, most recently scoring 144 points in a win over the Atlanta Hawks.
Follow Tania Ganguli on Twitter @taniaganguli
---
All things Lakers, all the time.
Get all the Lakers news you need in Dan Woike's weekly newsletter.
You may occasionally receive promotional content from the Los Angeles Times.