In Kobe Bryant's extension with Lakers, did he give back enough?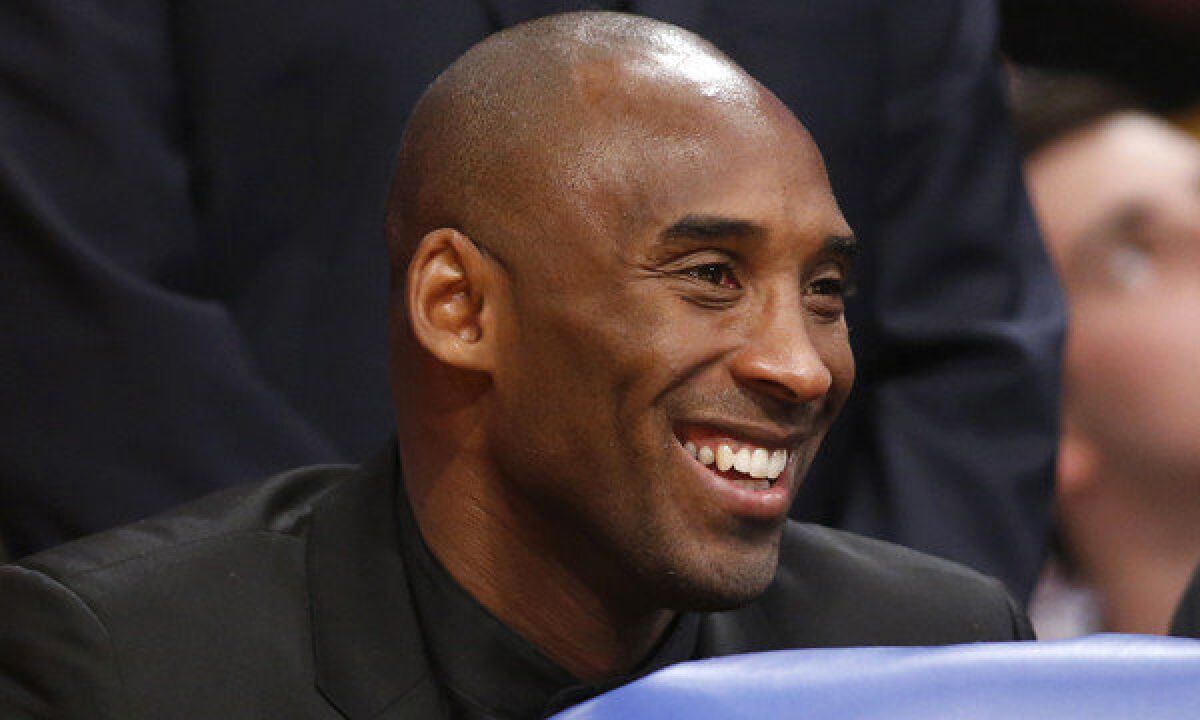 Kobe Bryant gave, but he didn't give enough.
In taking a $40-million to $50-million, two-year contract extension with the Lakers on Monday, Bryant accepted a discount from the maximum allowed under the rules at $66 million.
The Lakers' All-Star had the opportunity to take a smaller deal, giving the franchise even more spending power to try to rebuild into a championship contender next summer.
With Bryant making about $24 million next season, the Lakers should have in the neighborhood of $20 million to spend in free agency over the summer — more if they part ways with Steve Nash.
Had Bryant gone as far as taking a minimum contract for next season at $1.5 million, the Lakers might have had enough room for two maximum free agents.
Now that number drops to one, also leaving the futures of Pau Gasol, Jordan Hill, Steve Blake and other Lakers in doubt after this year.
If he had taken a one-year minimum deal, Bryant would then qualify for a maximum deal for the 2015-16 season at about $20 million, for a two-year average of $10.8 million including his one year at the minimum. If he signed a two-year deal in 2015 at the maximum, his three-season average could have climbed to about $14.8 million.
The Lakers technically wouldn't be able to promise him that second contract at the maximum, not according to the rules of the NBA. That, admittedly, would have required Bryant to make a leap of faith.
Veterans like Tim Duncan and Kevin Garnett both took smaller extensions with their respective teams (San Antonio Spurs and Boston Celtics, although Garnett has since been traded to the Brooklyn Nets).
Instead, Bryant will remain the highest-paid player in the NBA.
The deal isn't a loser for either side, certainly not Bryant's.
If he can truly recover from his Achilles tear, the Lakers will get their money's worth from Bryant, even at the "advanced" age of 35-years old while coming off an Achilles injury.
If winning a title was Bryant's only priority, then he should have gone all the way, trusting the Lakers to manipulate the quirky rules of the NBA's collective bargaining agreement to their favor.
Instead, the team still has significant spending power in July when players like LeBron James and Carmelo Anthony could become free agents — they just won't have the means to lure both (however unlikely that might have been).
ALSO:
Lakers even record at 7-7 with a 100-86 victory over Kings
It'd be 'very hard' for Kobe Bryant to play on trip, Mike D'Antoni says
Lakers turn back depleted Warriors, 102-95
Email Eric Pincus at eric.pincus@gmail.com and follow him on Twitter @EricPincus.
---
All things Lakers, all the time.
Get all the Lakers news you need in Dan Woike's weekly newsletter.
You may occasionally receive promotional content from the Los Angeles Times.