7 Images
Women's basketball
Angel McCoughtry
U.S. forward Angel McCoughtry rips the ball away from the Czech Republic's Petra Kulichova during a preliminary match, which the U.S. won 88-61.
(Robert Gauthier / Los Angeles Times)
Maya Moore
Maya Moore celebrates after Team USA's win in a quarterfinal women's basketball game against Canada.
(Eric Gay / Associated Press)
Victory over Croatia
Team USA gathers at mid-court following their 81-56 win over Croatia at the Basketball Arena in the London Olympic Games.
(Harry E. Walker / McClatchy-Tribune)
Asjha Jones
Turkey's Yasemin Horasan battles Team USA forward Asjha Jones for a rebound in the second half of a preliminary game. The U.S. won 89-58.
(Robert Gauthier / Los Angeles Times)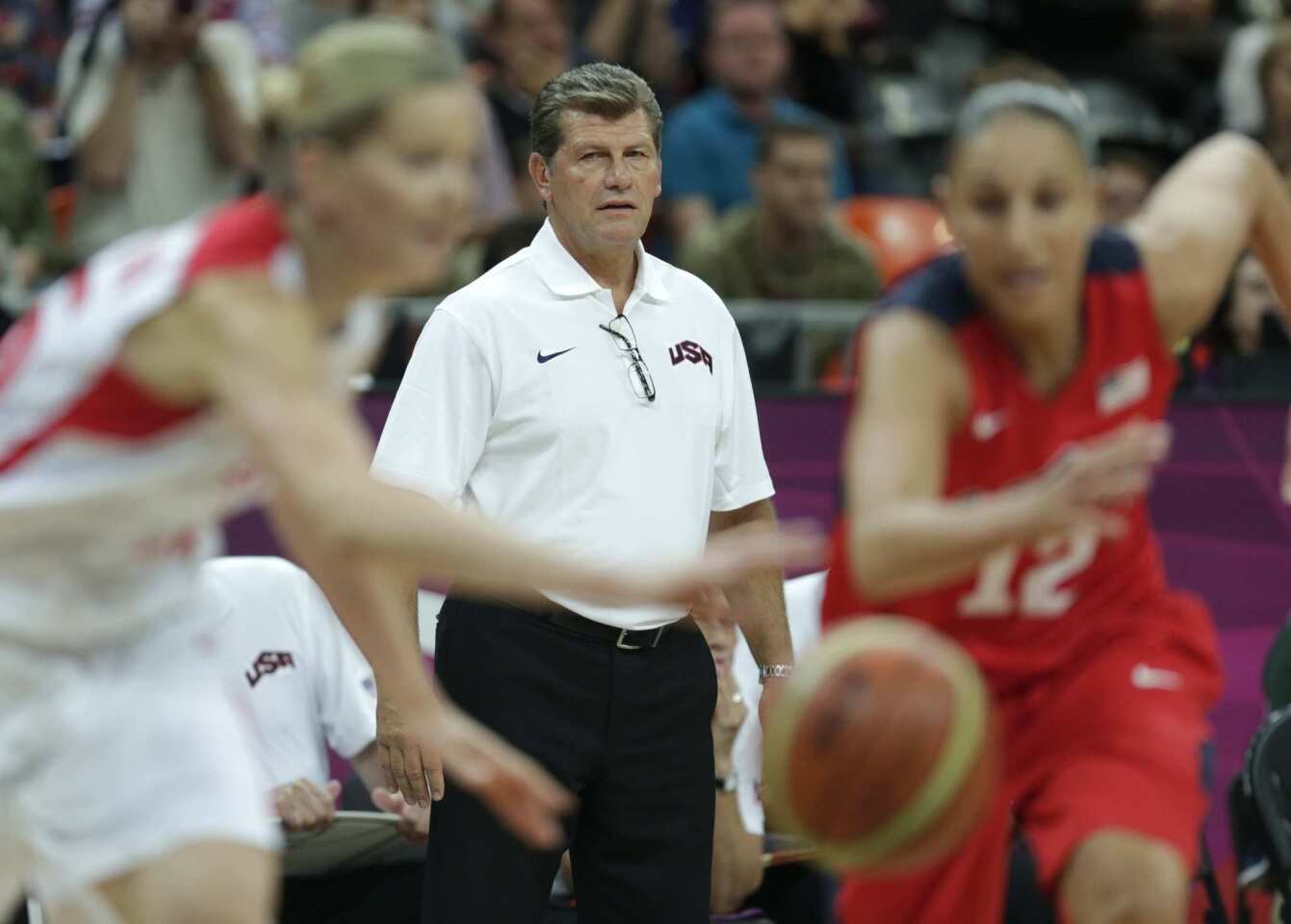 Coach Geno Auriemma
Team USA's head coach Geno Auriemma watches his players battle the Czech Republic team.
(Charles Krupa / Associated Press)
Team USA vs. Great Britain
Great Britain's Stef Collins, center, vies for the ball with Team USA's Tamika Catchings, right, and Diana Taurasi.
(Peter Powell / European Pressphoto Agency)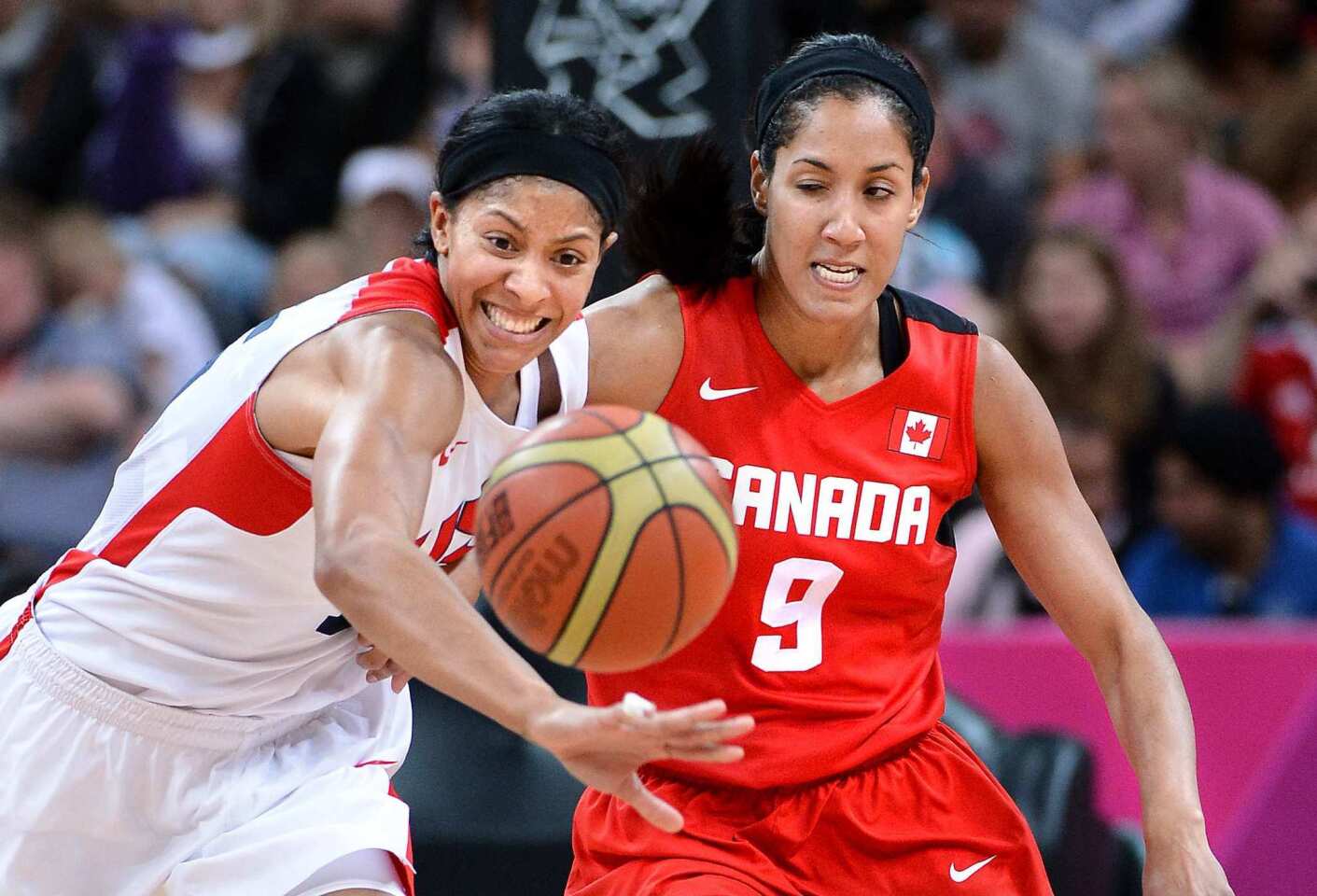 Candace Parker
Team USA's Candace Parker steals the ball from Canada's Miranda Ayim in their quarterfinal match, which the U.S. won 91-48.
(Wally Skalij / Los Angeles Times)