Surfing and skateboarding among proposed additions for 2020 Olympics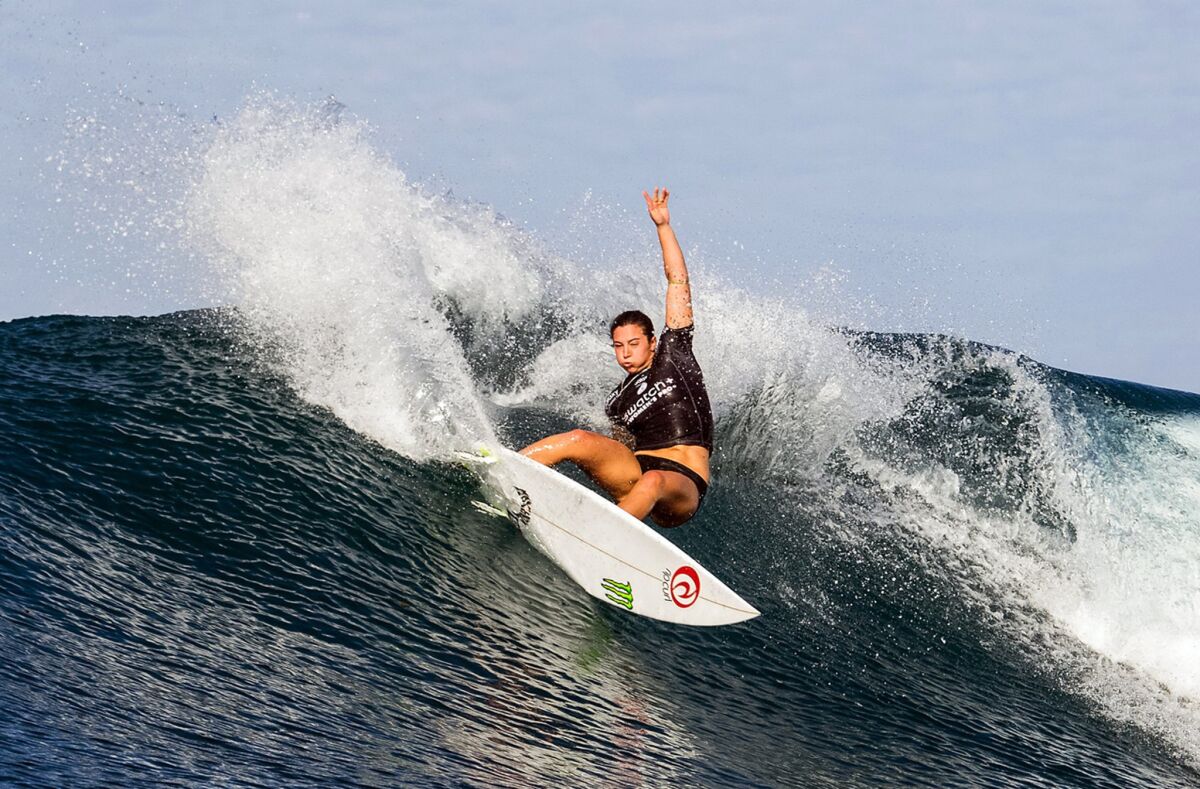 If the Olympics make it back to Los Angeles in 2024, they might have a distinctly Southern California vibe that extends beyond geographical setting.
With L.A. bidding to host the Games for a third time, surfing and skateboarding could be part of the regular program.
On Monday, Japanese officials included those action sports on a list of recommended additions to the 2020 Tokyo Olympics.
Baseball and softball — which were dropped after 2008 and have fought to return — also made the cut with karate and sport climbing. All must be approved by the International Olympic Committee in August and must campaign for permanent status beyond 2020.
Still, they took a vital step.
"It is exciting that skateboarding could possibly be included in the Olympics," renowned skateboarder Tony Hawk said in a statement. "This is not only a great opportunity for our sport and the skaters, but also for the Games."
Tokyo 2020 organizers were allowed to make their nominations under the IOC's recent Agenda 2020 reforms, which have sought to give host cities more flexibility.
The change might also help the Olympic movement be more relevant to a younger generation. In recent years, the IOC has added events such as snowboard slopestyle and BMX cycling.
"Surfing embodies a cool, playful lifestyle that would add a completely new element to the program," said Fernando Aguerre, president of the International Surfing Assn., adding that his sport could help "reach new fans."
Though more traditional, baseball and softball seemed like logical candidates for 2020 because of their widespread popularity in Japan. They might also have an L.A. connection if they can stick around that long.
Casey Wasserman, chairman of the LA 2024 bid committee, told a U.S. Olympic Committee assembly last week about watching games as a boy during the 1984 Summer Olympics.
"As a bid city, I'm not supposed to comment on sports trying to get back in the Games," he said. "But by 2024, I really would like to see Olympic baseball in Dodger Stadium again."
Twenty-six sports originally applied for inclusion, with nine named as finalists Monday. Bowling, squash and wushu — which is derived from Chinese martial arts — were not chosen.
As for the six proposed additions, they would add 18 events and 474 athletes to the Olympic program.
Baseball and softball would have six teams each. Forty surfers would compete in men's and women's shortboard and 80 skateboarders would be divided between men's and women's "street" and "park" events.
Fujio Mitarai, a Tokyo 2020 official, said the recommendations constitute "the best-possible package that will add the most value to the Games."
Twitter: @LATimesWharton
---
Get the latest on L.A.'s teams in the daily Sports Report newsletter.
You may occasionally receive promotional content from the Los Angeles Times.