Olympic leaders will decide next month on Russian ban at 2018 Winter Games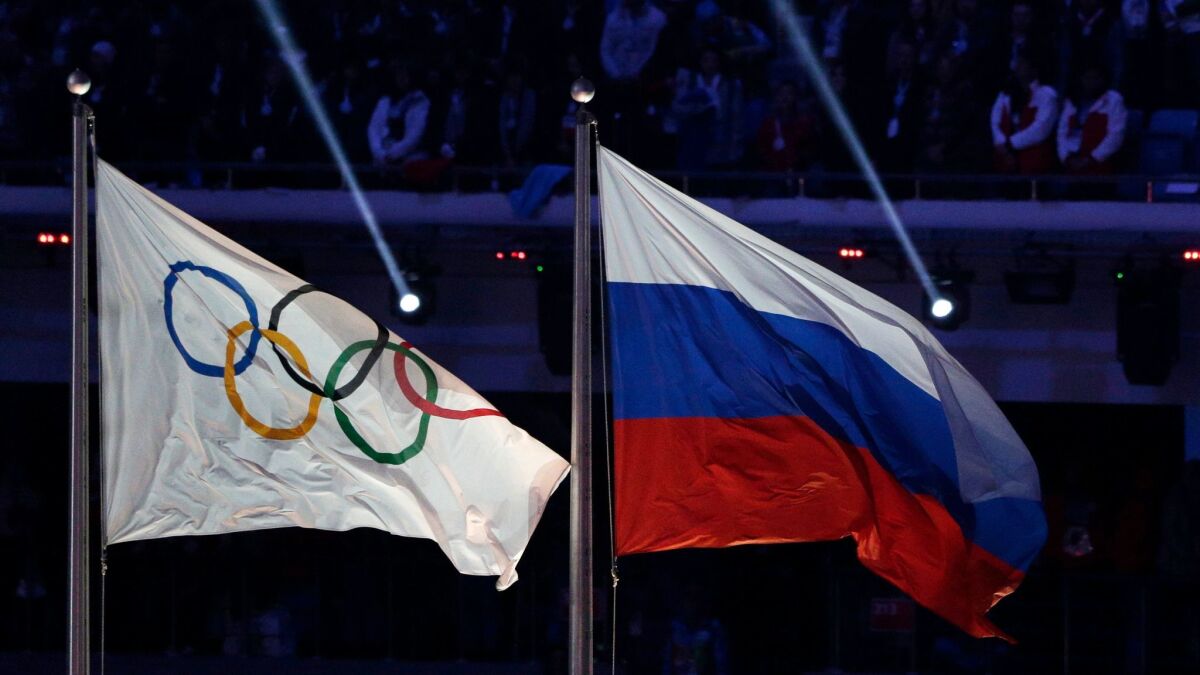 Olympic leaders will decide early next month whether to allow Russia to compete at the upcoming 2018 Winter Games in Pyeongchang, South Korea.
The decision will be made by the International Olympic Committee's executive board, which convenes Dec. 5 in Lausanne, Switzerland.
Russia has been embroiled in a long-running scandal, with anti-doping authorities alleging that athletes, coaches and government officials participated in widespread cheating that includes the manipulation of samples in Russian testing labs.
Two recent developments have seemed to boost the chances for a total ban at Pyeongchang.
The World Anti-Doping Agency, which has spearheaded the ongoing investigation, announced earlier this month that it had obtained evidence from a Russian database that supports claims of systemic cheating.
This week, WADA declined to re-accredit RUSADA, Russia's anti-doping agency, because Russian officials refused to acknowledge a state-sponsored doping effort.
The Russians have continually insisted that any athletes who took performance-enhancing drugs did so on their own.
Russian President Vladimir Putin has blamed the U.S. for quietly pushing the investigation.
"In response to our alleged interference in their elections, they want to stir up problems during [the upcoming] Russian presidential election," Putin told the TASS news agency.
Up to this point, the IOC has been reticent to take decisive action, leaving the issue to be handled by the international federations that govern each sport.
The track federation, for example, has banned Russia's team from all international competition. Other federations did likewise for the 2016 Summer Olympics, forcing much of the national team to stay home.
A limited number of Russians have been allowed to compete as "neutrals" — not wearing their country's colors — after proving a history of clean testing.
But now many sports officials would like to see a total ban on Russian athletes for Pyeongchang.
The IOC is awaiting reports from two commissions it established to study evidence gathered by WADA investigators.
The executive board's decision is scheduled to be announced by IOC President Thomas Bach on the morning of Dec. 5.
The 2018 Winter Games will held Feb. 9-25.
Follow @LAtimesWharton on Twitter
---
Get the latest on L.A.'s teams in the daily Sports Report newsletter.
You may occasionally receive promotional content from the Los Angeles Times.