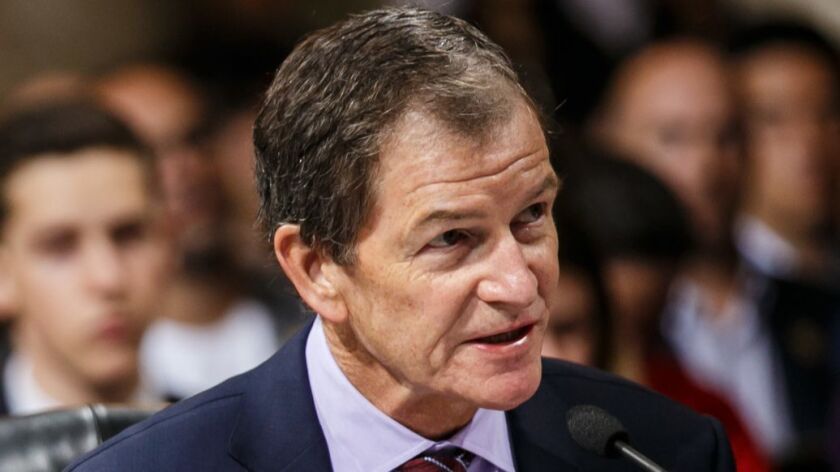 The chief executive of Los Angeles' organizing committee for the 2028 Olympic Games announced Tuesday that he will shift to an advisory role at the end of the year.
Gene Sykes joined the L.A. bid committee in 2015, taking leave from his position as a partner at the investment bank Goldman Sachs, and always intended to return to his original job.
"I am proud of our accomplishments and look forward to continuing to support the mission of LA 28," he said in a statement.
Sykes oversaw a lengthy bid campaign that ended in 2017 with an unusual dual-award, the International Olympic Committee giving the 2024 Games to Paris and asking L.A. to wait another four years.
More recently, Sykes had guided the organization's transition from bidding to organizing.
Because the L.A. Games are nearly 10 years off, the committee said it will not immediately name a successor; chairman and president Casey Wasserman will lead the organization for now.
"We are well positioned for our journey ahead," Wasserman said.
The committee has formed a joint marketing team with the U.S. Olympic Committee. The combined staff of 30 or so, located in various parts of the country, can officially begin selling sponsorships in 2019.
Sykes will join the board and continue to be involved in marketing and planning.
Follow @LAtimesWharton on Twitter
---