21 Images
Notable sports scandals, present and past
Lance Armstrong, considered by many to be the greatest professional cyclist,
admits in an interview
with Oprah Winfrey that he did cheat by doping despite years of vehemently denying the charges.
(Laurent Rebours / Associated Press)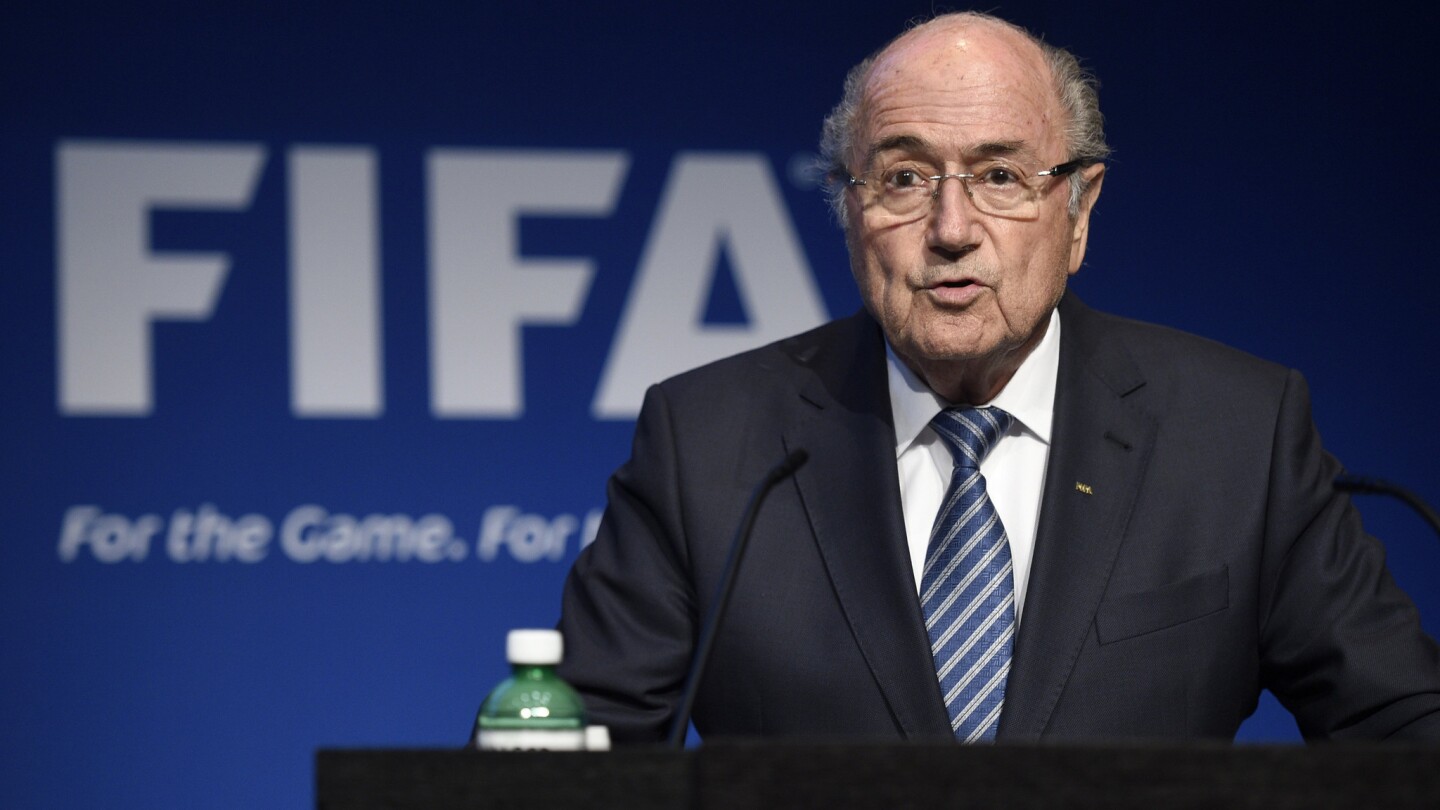 FIFA President Sepp Blatter announces his resignation at FIFA headquarters in Zurich, Switzerland, on June 2.
(Ennio Leanza / Associated Press)
A total of 14 individuals connected to FIFA were indicted on corruption charges on May 27, 2015, as part of an ongoing federal investigation. FIFA officials (left to right, starting at top) Rafael Esquivel, Nicolas Leoz, Jeffrey Webb, Jack Warner, Eduardo Li, Eugenio Figueredo and Jose Maria Marin were among those charged. FIFA President Sepp Blatter was not among those indicted.
(AFP / Getty Images)
The NFL's Deflategate investigation determined New England Patriots quarterback Tom Brady probably was "generally aware" of team workers deflating balls before the start of the AFC Championship game against the Indianapolis Colts on Jan. 18, 2015. Brady was suspended four games and the Patriots were fined and had two future draft picks taken away.
(Matt Slocum / Associated Press)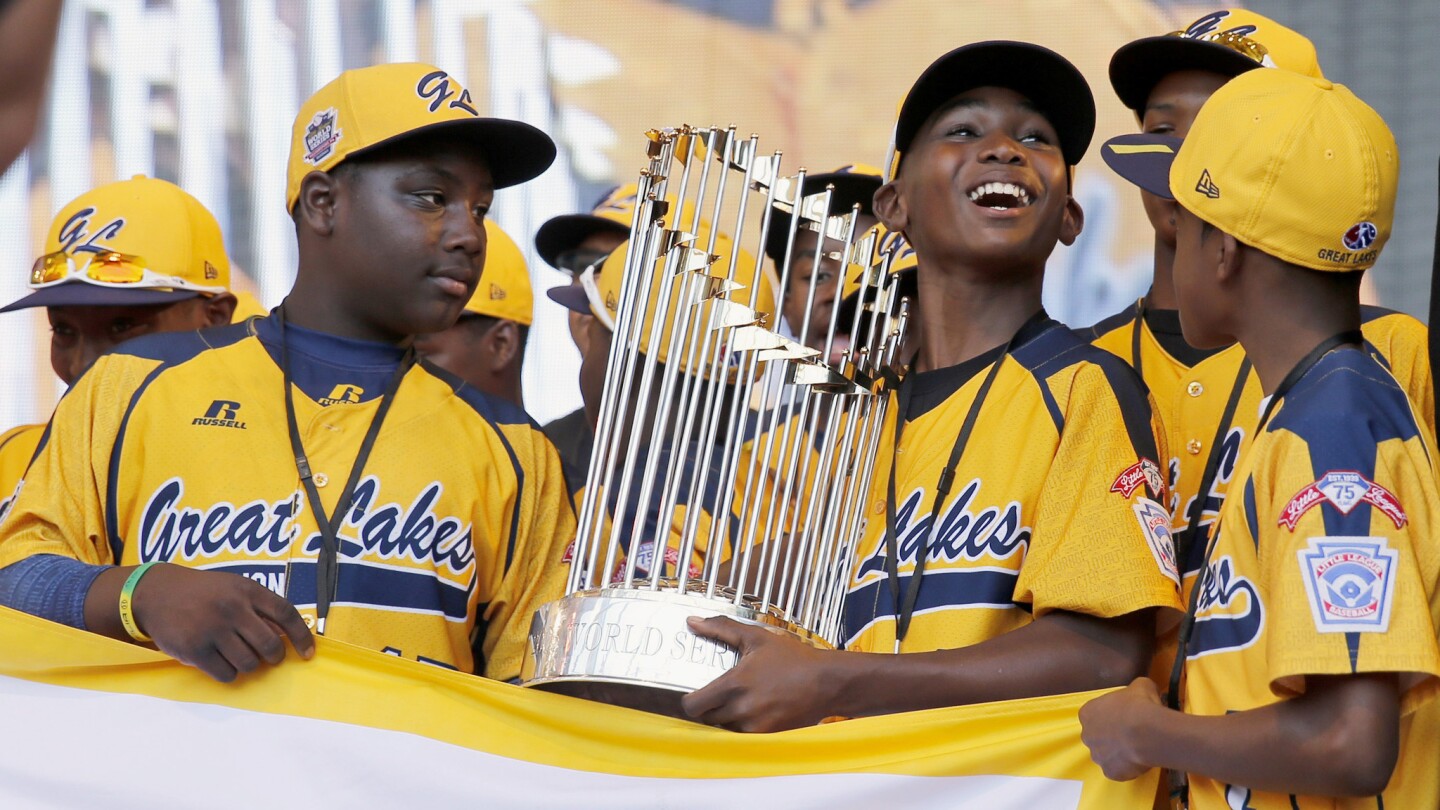 Jackie Robinson West Little League players celebrate their national title during a rally in Chicago on Aug. 27, 2014. Little League International stripped the team of its championship after finding the team used players who lived outside of its boundary zone.
(Charles Rex Arbogast / Associated Press)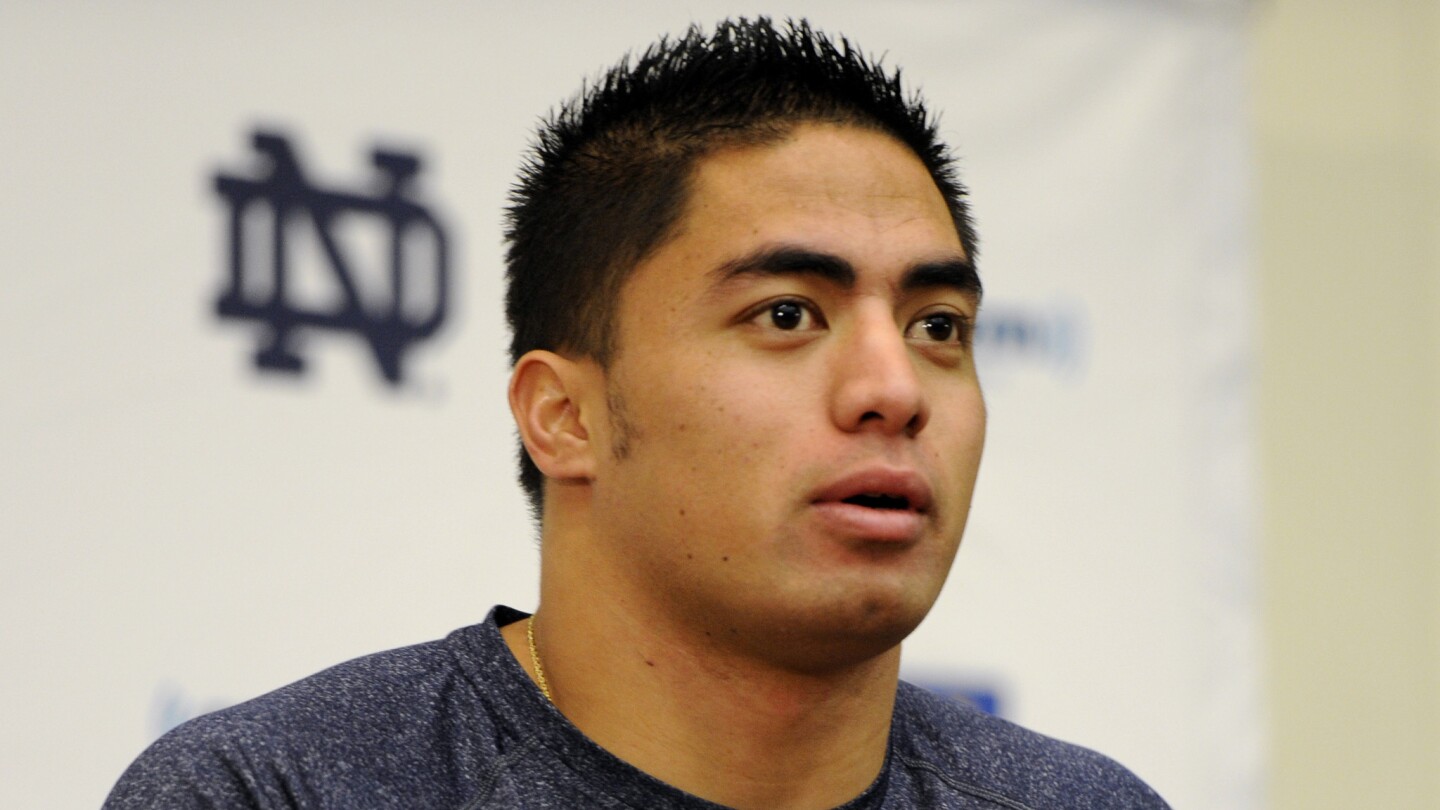 Notre Dame linebacker Manti Te'o speaks during a news conference in November 2012. In 2012, Teo said his girlfriend died of cancer only to later
admit that his girlfriend never existed
.
(Joe Raymond / Associated Press)
Tiger Woods speaks during a news conference in Ponte Vedra Beach, Fla., on Feb. 19, 2010. Woods admitted to cheating on his wife during the news conference and announced he would be taking a break from competitive golf.
(Sam Greenwood / Associated Press)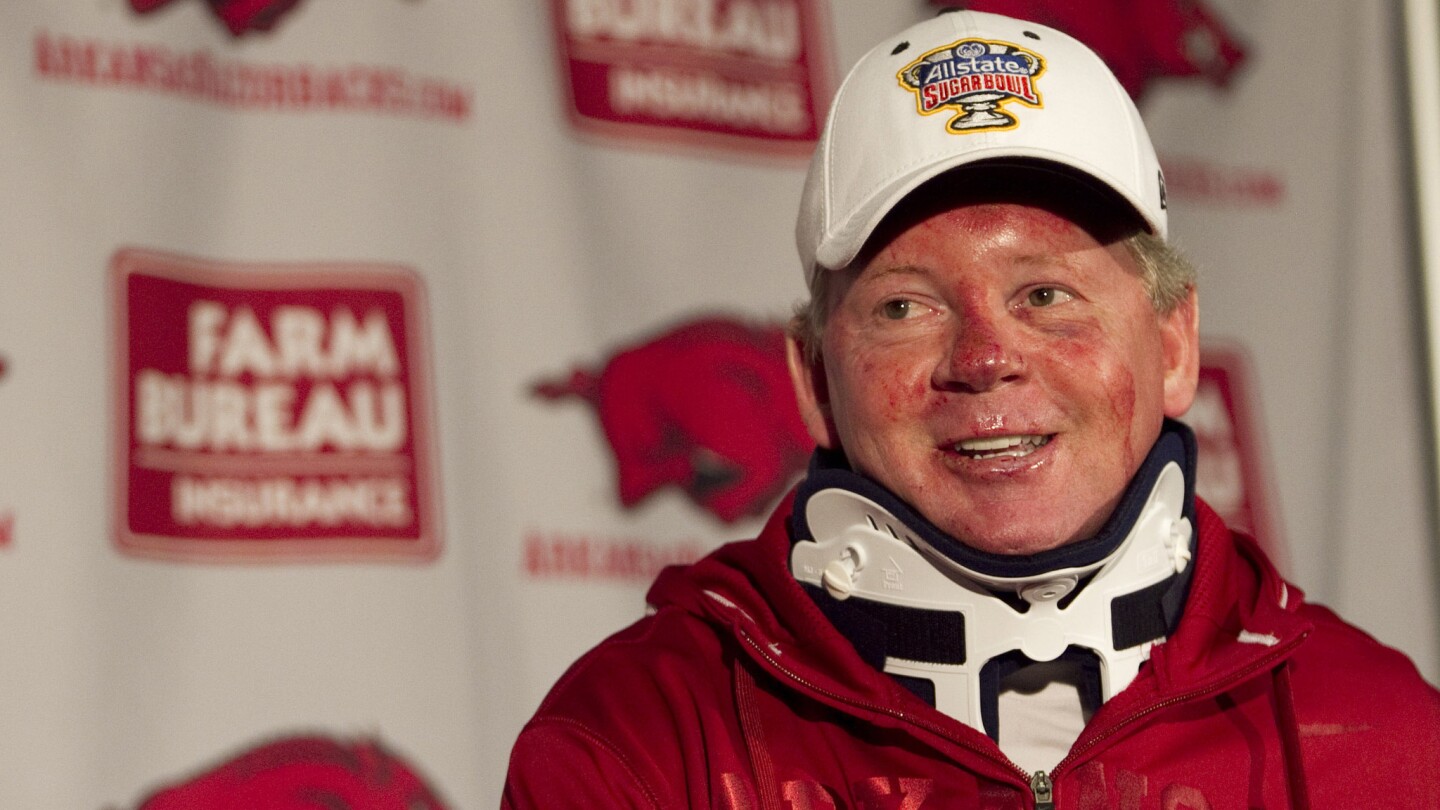 Arkansas football Coach Bobby Petrino speaks after being injured in a motorcycle accident in April 2012. Petrino was fired after admitting to hiring his mistress before their relationship was revealed by her presence at the accident.
(Gareth Patterson / Associated Press)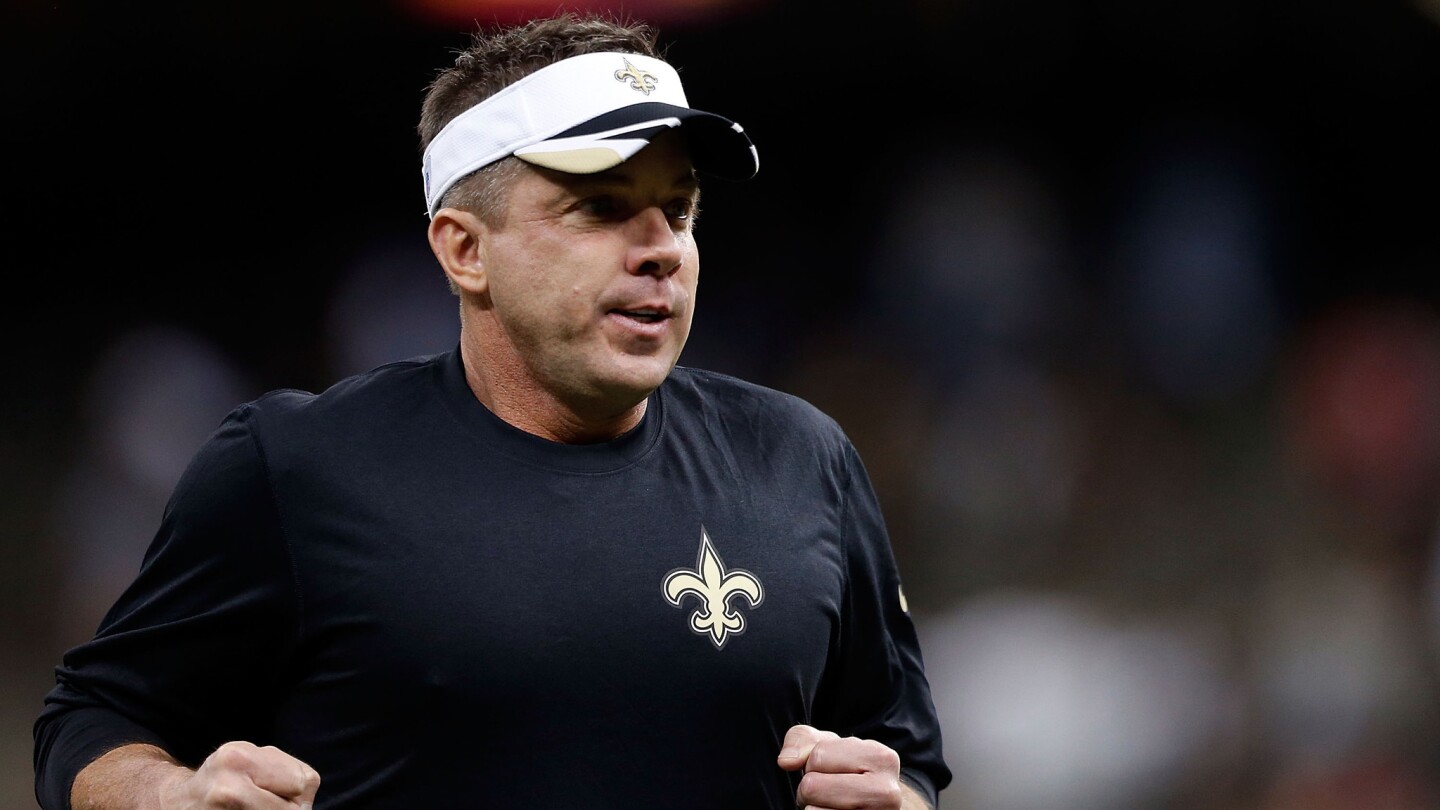 Saints Coach Sean Payton was suspended for the 2012 season, two of his assistants were suspended for six games and four players were suspended for various amounts of games after it was discovered there was a bounty program for injuring opponents.
(Sean Gardner / Getty Images)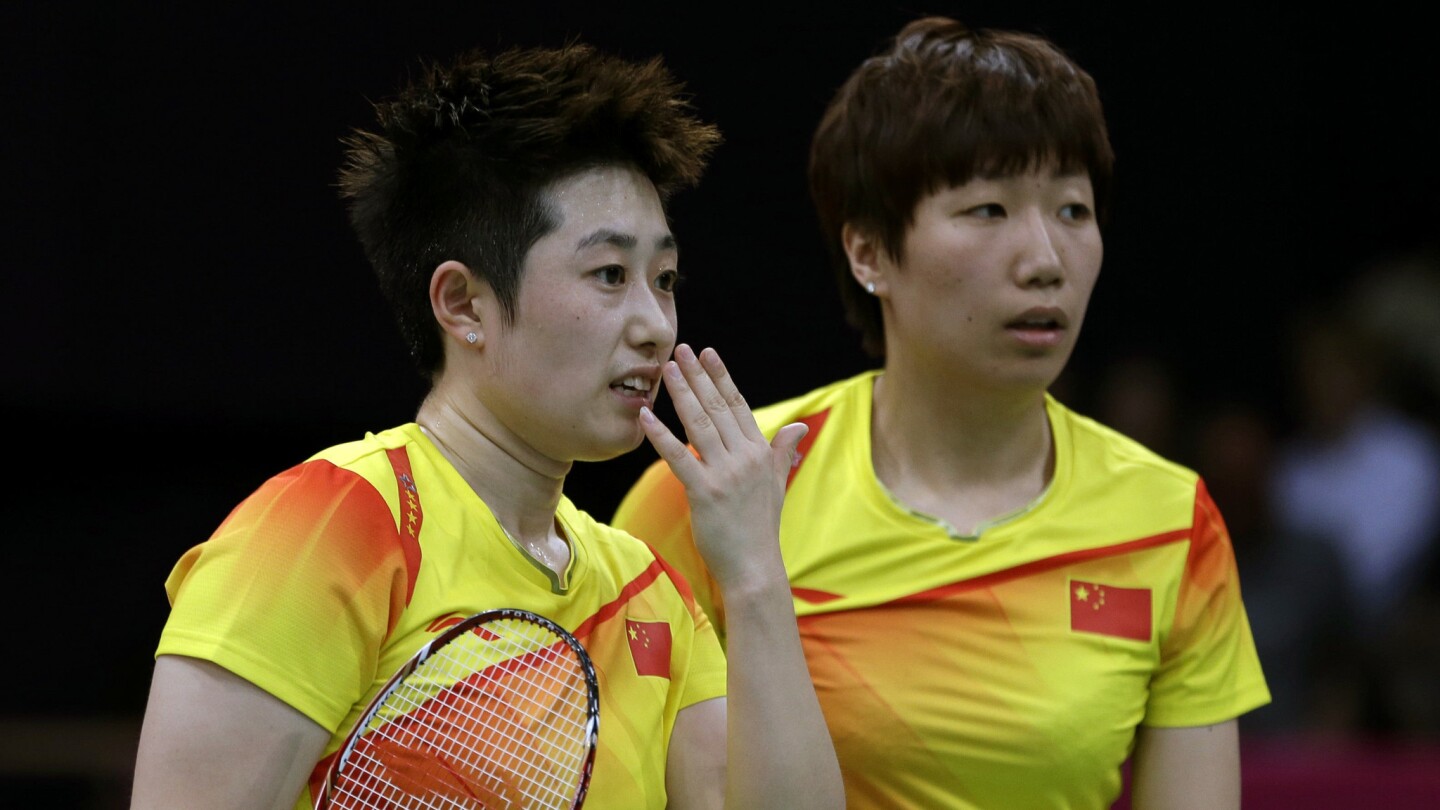 Lose on purpose? Eight female badminton players were kicked out of the London Olympics, accused of trying to win a gold medal by losing. The players allegedly tanked some of their matches to gain a more favorable draw going forward.
More on the badminton scandal:
It was an "evening of shame."
(Andres Leighton / Associated Press)
Considered by many to be the single worst example of cheating, not only in baseball, but in all of sports: Eight members of the Chicago White Sox were banned for life from the sport after they intentionally lost games during the
1919 World Series.
(Getty Images)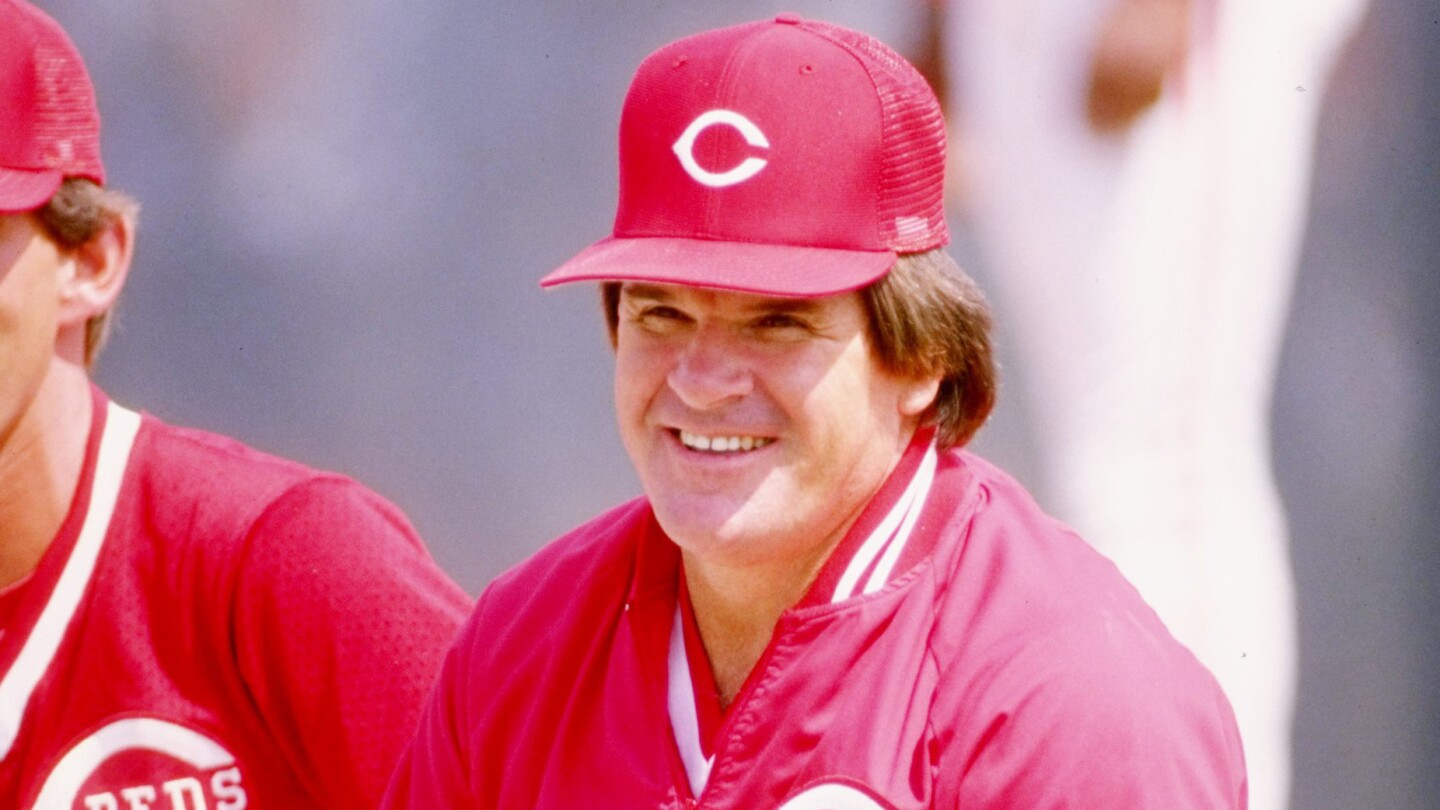 Cincinnati Reds great Pete Rose, who was banned for gambling in 1989, has talked about having his suspension lifted, but he has not made a formal request to acting the commissioner's office.
(Allen Steele / Allsport)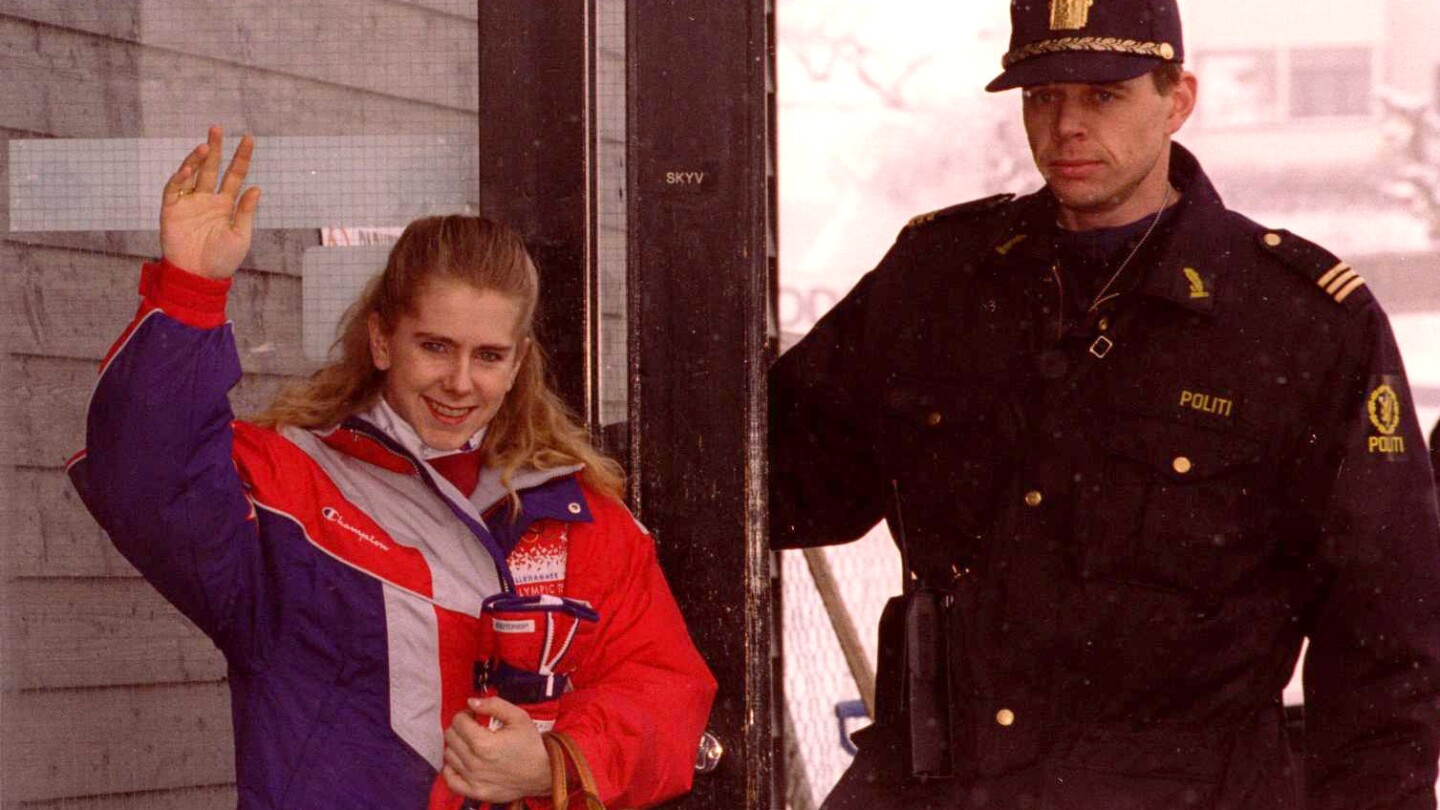 Figure skating champion Tonya Harding was accused of trying to ice the competition by enlisting some thugs (including her ex-husband) to attack her chief competitor, Nancy Kerrigan, and break her leg using a collapsible police baton.
(Associated Press)
Rosie Ruiz is a name that gained notoriety in running circles after she was accused of cutting the course in both the 1979 New York Marathon and the 1980 Boston Marathon. In the case of the New York City race, she reportedly used the subway to help her jump ahead of the competition.
(Associated Press)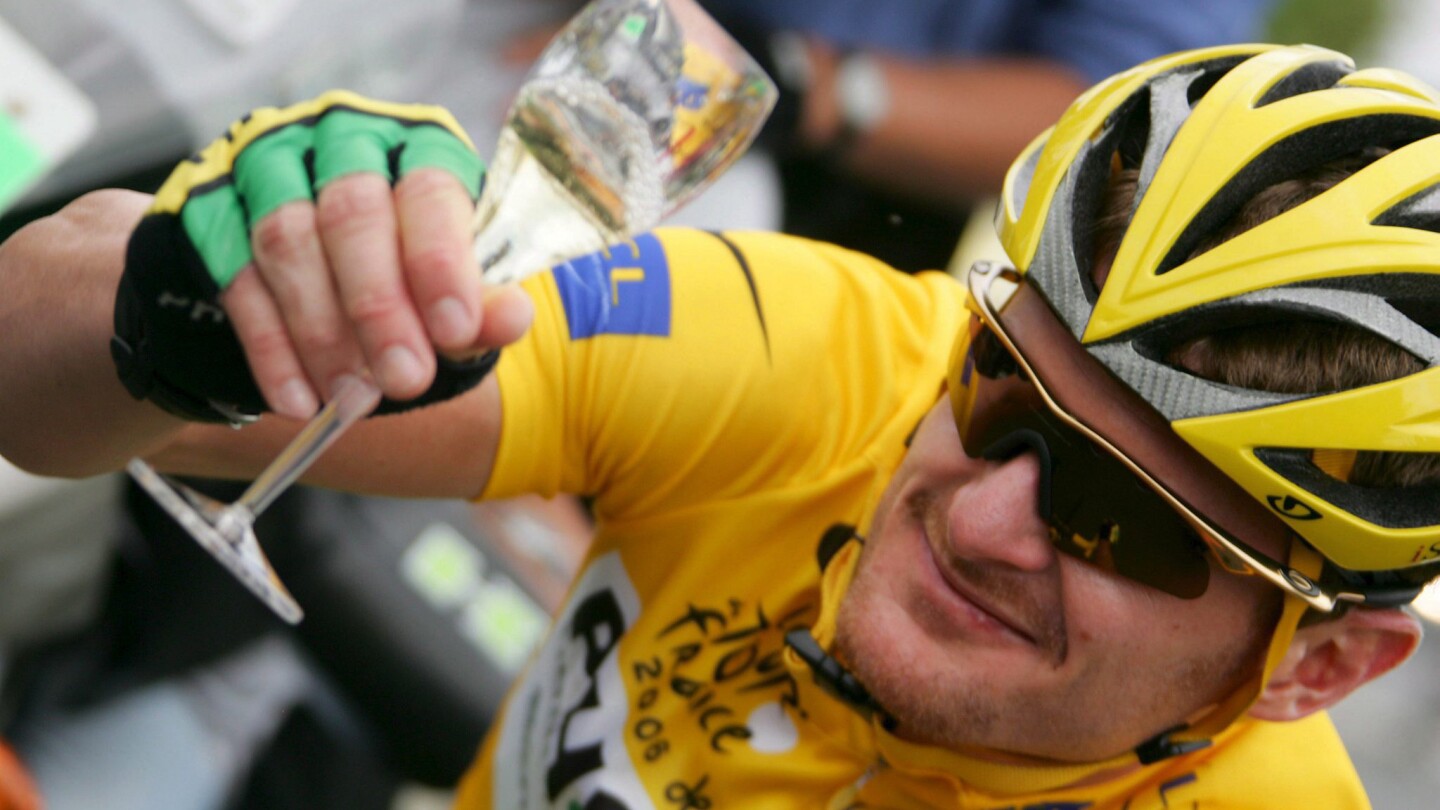 Cyclist Floyd Landis was stripped of his victory in the 2006 Tour de France after a positive doping test.
(Gero Breloer / EPA)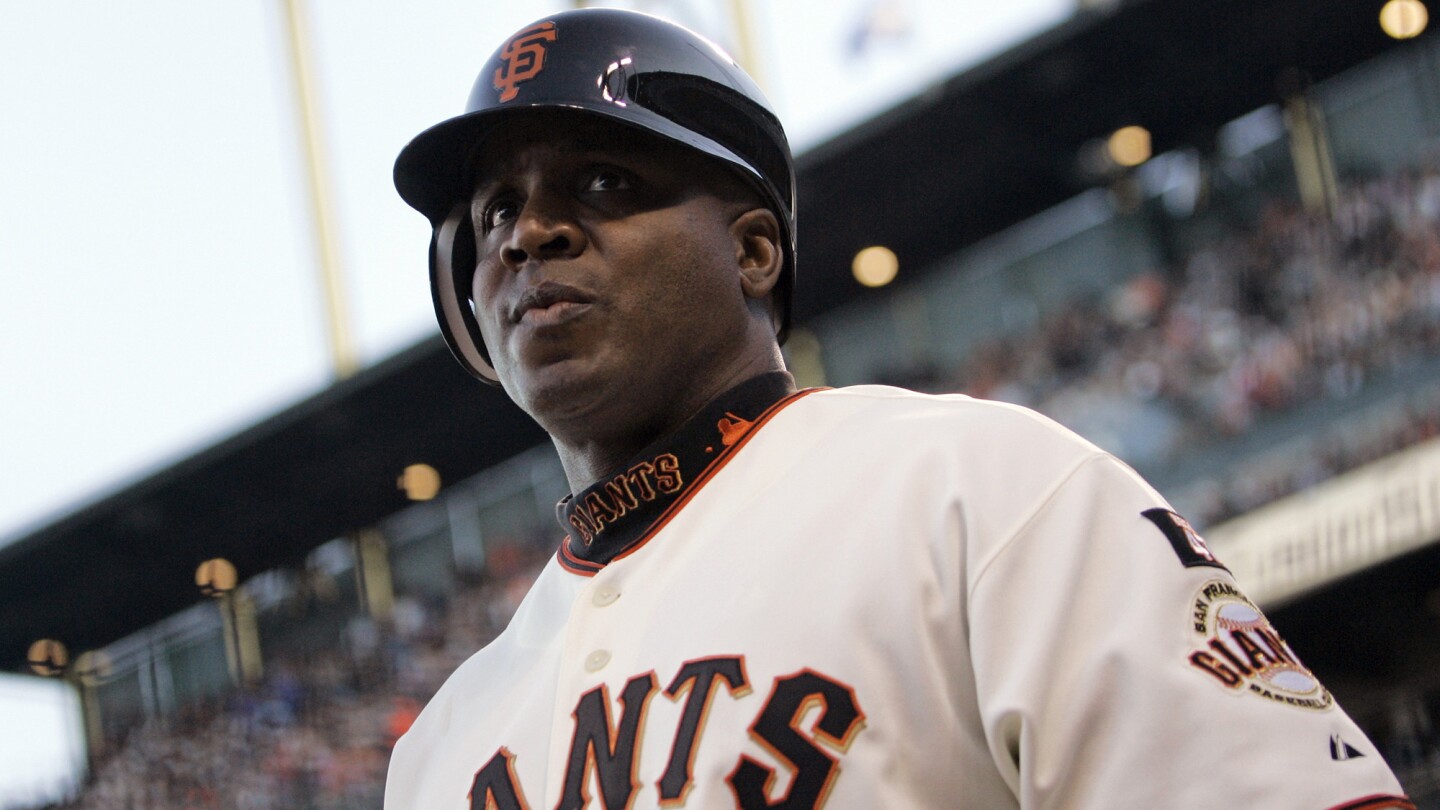 San Francisco Giants slugger Barry Bonds, who hit a record 73 home runs in 2001 during baseball's steroid era, was a key figure in the BALCO scandal involving the alleged use of banned, performance-enhancing drugs.
(Jeff Chiu / Associated Press)
In 2007, New England Patriots Coach Bill Belichick was fined $500,000 when the NFL determined the team illegally filmed the hand signals of New York Jets coaches in the season opener. The Patriots also lost a first-round draft pick and were fined $250,000.
(Jim Rogash / Getty Images)
Heavyweight fighter Mike Tyson chomped down on Evander Holyfield's right ear during a 1997 showdown in Las Vegas, leading to his disqualification.
(Jack Smith / Associated Press)
The matchup between the United States and the Soviet Union at the 1972 Munich Games remains one of the most controversial moments in Olympic history. The U.S. was leading in the final moments of the game but
ended up losing
after a blur of timeouts, reset clocks and questionable refereeing.
(Associated Press)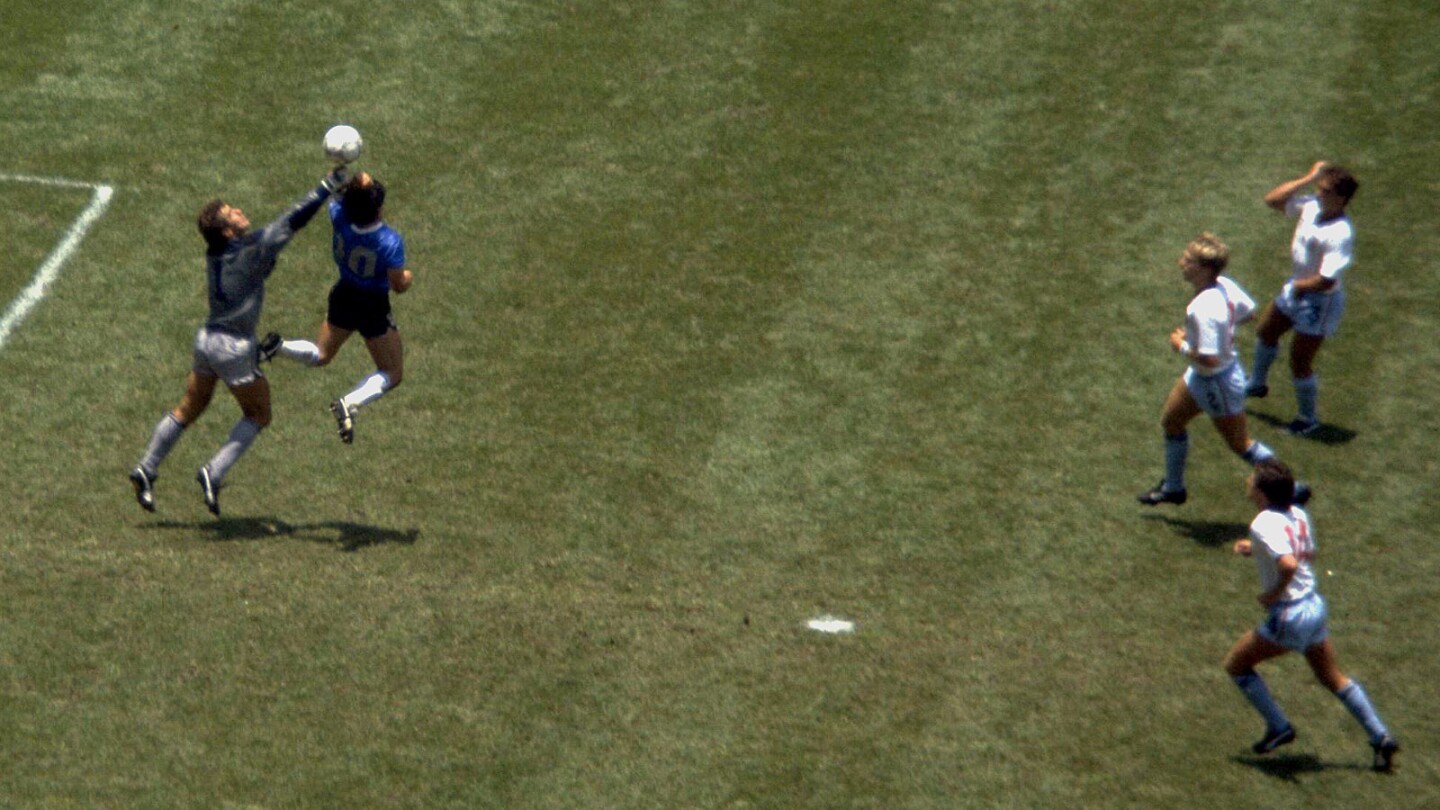 The scene was the quarterfinals of the 1986 FIFA World Cup, between Argentina and England. Legendary player Diego Maradona was accused of using his hand to score a goal (a no-no in soccer.) The referee didn't see it, and allowed the goal to stand.
(Allsport)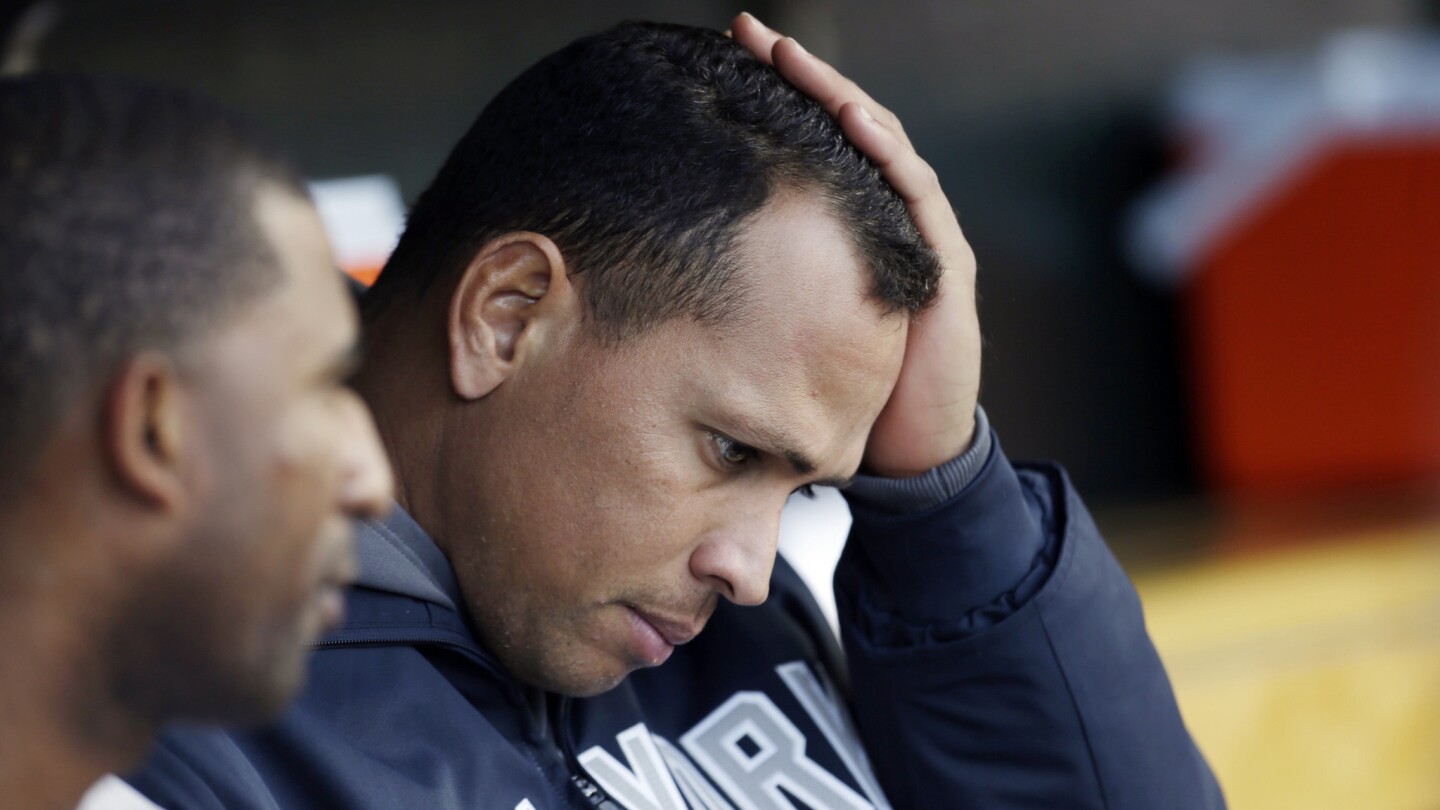 New York Yankees third baseman Alex Rodriguez, who admitted in 2009 to using performance-enhancing drugs, was suspended for 162 games in 2013 for his involvement in the Biogenesis drug scandal.
(Paul Sancya / Associated Press)