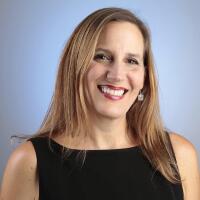 Christi Parsons
Christi Parsons was the Los Angeles Times' White House correspondent from 2008-18. She has covered three presidential elections and previously wrote about Illinois politics for the Chicago Tribune. She is a native of Alabama and holds degrees from the University of Alabama and Yale Law School.

Latest From This Author
El presidente Trump ha apuntado a muchos objetivos a lo largo de su administración y, a menudo dice que solo está contraatacando a sus críticos.

President Trump renewed his call for more spending on America's infrastructure on Thursday in a meandering speech that, by his frequent departures from the topic, helped explain why he hasn't gotten his party in Congress behind him for an extensive rebuilding of the nation's public works.

President Trump has taken aim at many targets over time and often says he's just counter-punching his critics.

President Trump has taken aim at many targets over time and often says he's just counter-punching his critics.

The U.S. and South Korea have reached an agreement in principle to amend a decade-old free-trade pact that President Trump used to call "horrible" and a "disaster" — his first such deal and a victory, albeit a modest one, for his toughened approach to America's economic partners.

El presidente Trump "pudo o no haber visto" la entrevista de "60 Minutes" con la estrella del porno Stormy Daniels el domingo, dijo un portavoz, pero el presidente niega sus acusaciones en torno a un encuentro sexual con ella.

As President Trump seeks a historic meeting with North Korean leader Kim Jong Un and a new trade pact with South Korea, he has yet to name an ambassador to the Korean peninsula.

President Trump's daily public schedule had been emailed later than usual the evening before, near 11 p.m., yet by Thursday morning it had already been upended.

North Korea has offered to freeze its illicit nuclear weapons and ballistic missile programs to engage in talks with the United States, South Korean officials said Tuesday, a move that could signal a thaw in the nuclear impasse and a victory for President Trump's unconventional diplomacy.

Israeli Prime Minister Benjamin Netanyahu, under siege from corruption investigations and other scandals back home, found a warm respite Monday at the White House at the start of a three-day U.S. visit expected to center on Iran, not the stalled Mideast peace process.