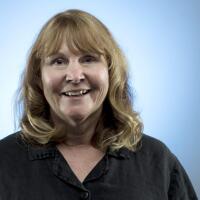 Jean Merl
Jean Merl, a hopeless news junkie, covered regional politics for the Los Angeles Times until 2015. She was raised in southern Ohio but moved with her family to Los Angeles at a tender age, which practically makes her a California native. She holds a master's degree from UCLA and remembers when Otis Chandler was publisher of The Times and Tom Bradley was mayor of L.A.

Latest From This Author
Riordan dirigió la recuperación de Los Ángeles tras los disturbios de 1992, amplió sus fuerzas policiales y dirigió la recuperación tras el terremoto de Northridge.

Riordan shepherded L.A.'s rebound from the 1992 riots, expanded its police force and led its recovery from the Northridge earthquake.

Pete Schabarum changed Los Angeles County government after orchestrating a conservative takeover of the Board of Supervisors.

California so far has only three congressional contests without incumbents, and at least two — perhaps all three — appear likely to stay in Democratic hands next year.

Attorney Nanette Barragan, who recently quit the Hermosa Beach City Council and moved to San Pedro to run for a House seat in next year's election, has made much of her roots in the working-class, heavily minority district she now seeks to represent.

Emily's List, a nationally prominent backer of female Democratic candidates, is endorsing attorney Nanette Barragan for an open Los Angeles area House seat, giving the relatively unknown candidate a potential boost in credibility and fundraising.

Climbing temperatures and burgeoning wildfires — including two stubborn blazes that erupted Friday in the Los Angeles area — marked the start of what could be a troubling weekend for much of California, authorities said.

Amid a heat wave expected to last into next week, firefighters were battling two growing brush fires Friday in L.A. and Ventura counties.

A wildfire erupted Friday afternoon in Simi Valley -- the second one of the day -- and charred more than 150 acres as firefighters from several agencies fought to contain the blaze.