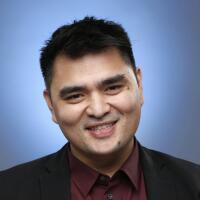 Jose Antonio Vargas
Latest From This Author
Of all the immigration-related questions I'd like to hear answered at tonight's Republican presidential debate, this tops my list: What, exactly, do you want to do with us?

As we celebrate our country's birthday, let us also acknowledge that the country that declared independence in 1776 does not look like the country we live in today.

Nothing connects my extended, multigenerational Filipino family — grandparents, aunts and uncles; cousins, nephews and nieces here in the United States and back in the Philippines — quite like Manny Pacquiao.

It's Oscar time, when conversations about racial diversity in Hollywood usually focus on one color: black.

Tunes remind music aficionados not only of when they first heard the song, but of friends and family too.

For its loyal fans, the goal is in sight: The latest version of the NFL video game has taken the field.