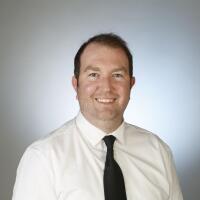 Ryan Parker
Ryan Parker is a former staff writer for the Los Angeles Times.
A dash-cam video showing the confrontation between Sandra Bland and a Texas trooper during her arrest was not edited, and the apparent glitches in it were technical problems caused during the uploading process, the Texas Department of Public Safety said Wednesday morning.

A stretch of the 10 Freeway that was shut down when heavy rain washed out a bridge halfway between Coachella and the Arizona border over the weekend will reopen Friday, officials announced.

Just hours after allegedly killing five relatives, all women and children, in a Modesto home, Martin Martinez drove to San Jose and took his father to the movies Saturday night, police say.

The man suspected of killing five people in a Modesto home over the weekend -- including his mother, a woman with whom he had had a relationship and his baby daughter -- may have killed the woman's 2-year-old son last year, police said Monday.