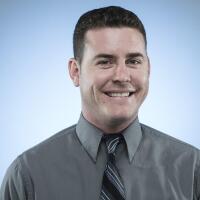 W.J. Hennigan
W.J. Hennigan covered the Pentagon and national security issues from Washington, D.C., before leaving the Los Angeles Times bureau in November 2017. While there, he reported on war, counter-terrorism, and the lives of American service members from more than two dozen countries and previously covered the aerospace and defense industry from Los Angeles. Hennigan earned awards from the National Press Club, the Gerald R. Ford Presidential Foundation, and was a contributor to the Los Angeles Times coverage of the terror attacks in San Bernardino that won a Pulitzer Prize in 2016.

A once-empty parking lot at Northrop Grumman Corp.'s top secret aircraft plant in Palmdale is now jammed with cars that pour in during the predawn hours.

Two days after the Navy blamed sloppy seamanship and navigational blunders for two "avoidable" collisions at sea that killed 17 sailors this summer, President Trump flies to Hawaii on Friday to visit the Pentagon's troubled Pacific Command.

A federal court in Washington has blocked President Trump's directive that prohibited transgender people from serving in the U.S. military, a significant setback to the White House, although it continued to block use of federal funds for gender reassignment surgery for military personnel.

President Trump kept silent on the deaths of four American soldiers for nearly two weeks, while finding time to tweet about "fake news" and Republicans' fundraising, attack Puerto Ricans and a Republican senator, among others, and keep up his complaints against protesting professional football players.

The secret military detention of a U.S. citizen who allegedly fought for Islamic State has posed an unusual legal test for the Trump administration as it struggles to define a policy for dealing with people captured on the battlefield or suspected of terrorism The Pentagon has yet to release the name of the American in custody.

Several of President Trump's top national security advisors are urging him to stay in the Iran nuclear accord as the White House faces a looming deadline on whether to let Congress help determine the fate of the landmark disarmament deal.