President Trump on Tuesday again refused to condem white supremacists and nationalist groups. When asked during his debate with Joe Biden to disavow the Proud Boys, an extremist right-wing organization with an ardent following in Oregon, the president said the group should "stand back and stand by." The group's leadership regarded the comments, which Trump sought to walk back Wednesday, as an endorsement similar to the one he gave white supremacists who who marched in Charlottesville, Va., in 2017.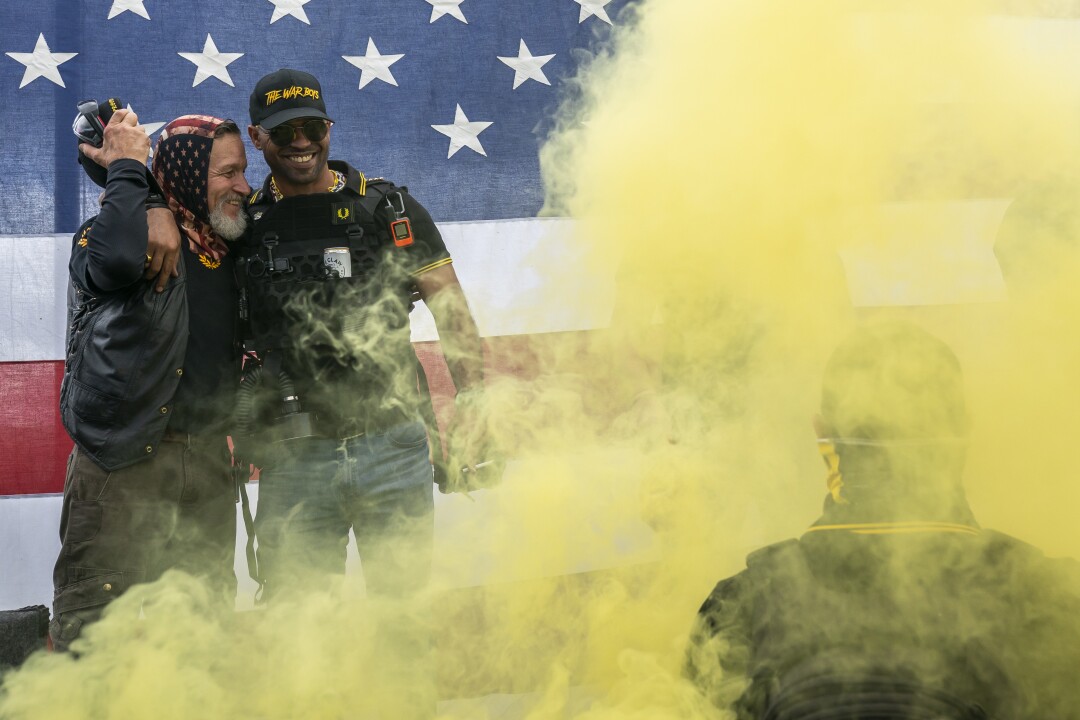 ---
The Latinx experience chronicled
Get the Latinx Files newsletter for stories that capture the multitudes within our communities.
You may occasionally receive promotional content from the Los Angeles Times.