Recipe: Pickled grapes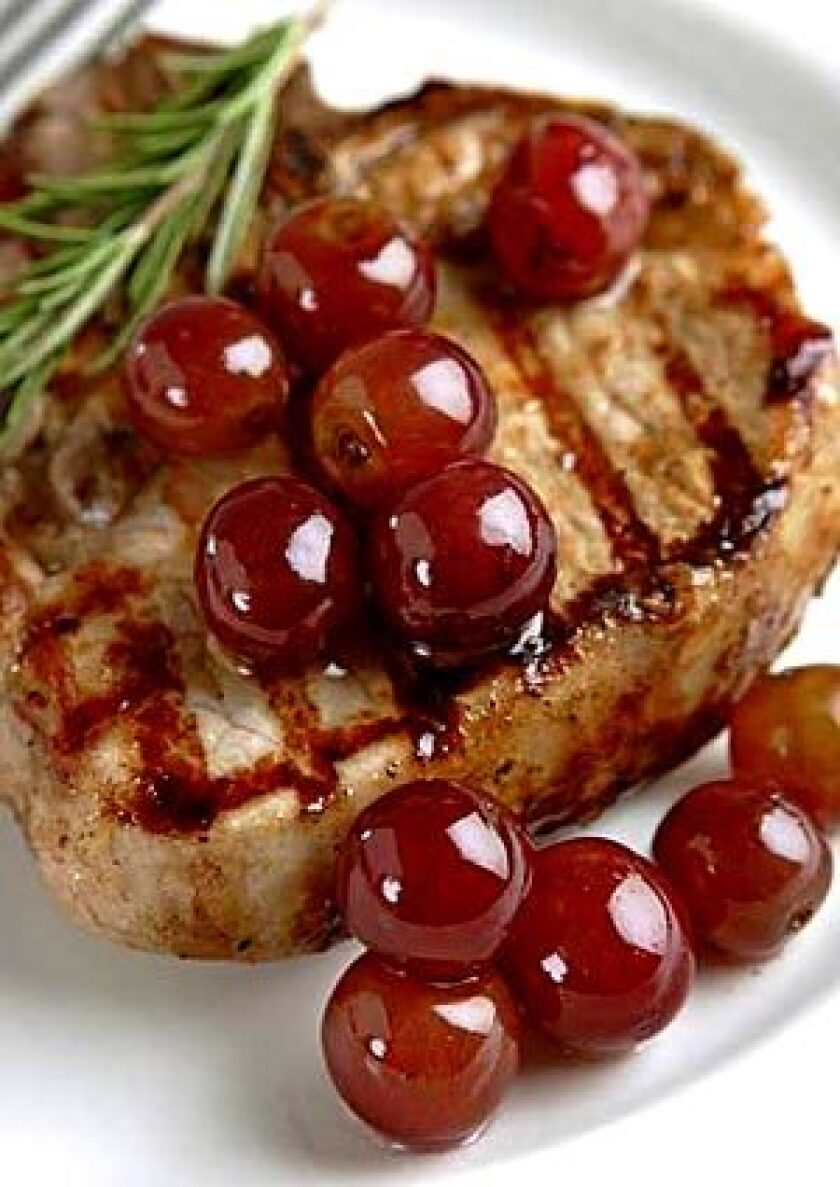 Total time: 20 minutes plus refrigeration time
Servings: Makes 3 cups
Note: Adapted from Catherine Plagemann's "Fine Preserving."
3 cups stemmed red seedless grapes (about 3/4 pound)
1 1/2 cups sugar
1 cup white wine vinegar
3 (3-inch) sticks cinnamon
1 tablespoon minced onion
1. Wash the grapes and divide them into three pint-sized canning jars.
2. In a small saucepan, bring the sugar, vinegar, cinnamon and onion to a boil, then simmer 5 minutes. Pour the syrup evenly over the grapes and insert a cinnamon stick in each jar. Seal tightly and refrigerate at least 8 hours.
Each 1/4 -cup serving: 55 calories; 0 protein; 14 grams carbohydrates; 0 fiber; 0 fat; 0 cholesterol; 1 mg. sodium.
---
Life is stressful. Our weekly mental wellness newsletter can help.
You may occasionally receive promotional content from the Los Angeles Times.