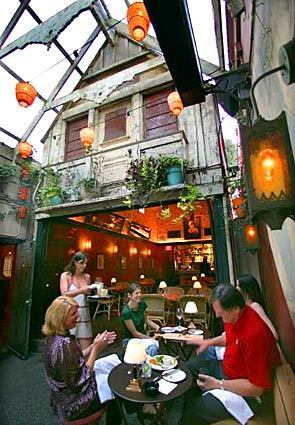 5 Images
Inside the Bar Marmont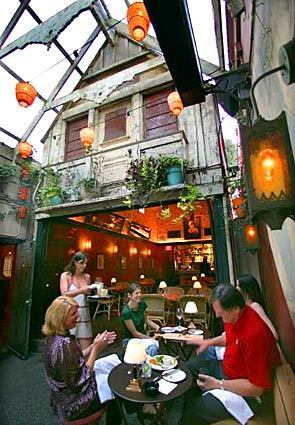 The Bar Marmont is looking a bit fresher since coming back under the wing of the Chateau Marmont's owner, André Balazs. Strings of Chinese lanterns decorate the entrance to the front patio on the Sunset Strip.
(Ken Hively / LAT)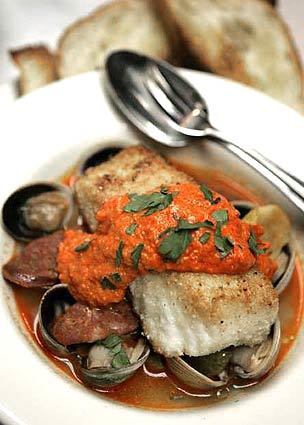 Halibut comes with a romesco sauce, on a bed of chorizo and clams.
(Ken Hively / LAT)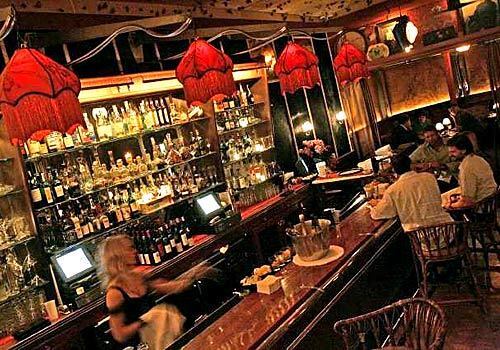 The main bar, with its black lacquered walls and swaying red silk lanterns, offers old-style glamour.
(Ken Hively / LAT)
Renovation in the Bar Marmont's long, narrow dining room includes skylights fringed with dangling succulents. Curvy black chairs line up along the plush banquettes.
(Ken Hively / LAT)
Carolynn Spence comes to Bar Marmont from New York's Spotted Pig, a gastropub where she was chef de cuisine.
(Ken Hively / LAT)