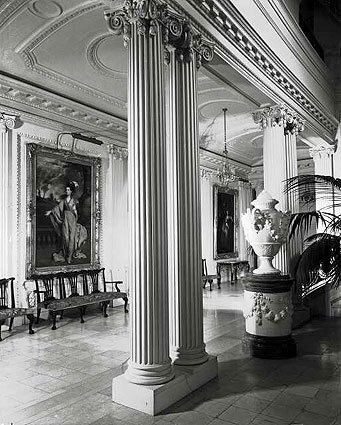 9 Images
Huntington Mansion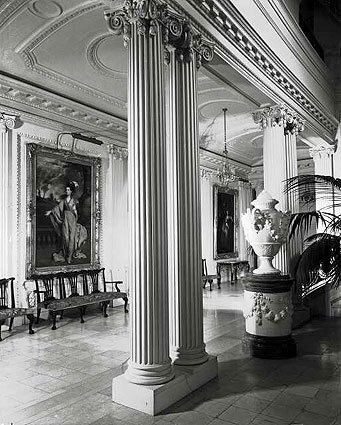 PAST MEETS PRESENT:
The same hallway in the Huntington mansion shown in this archival photo is under renovation in the next photo.
(Huntington Library)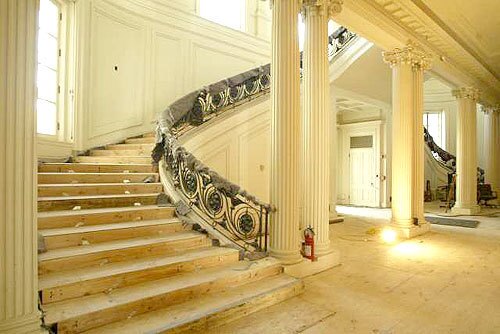 THE HUNTINGTON MANSION:
The mansion, which serves as an art gallery, is being remodeled to expand the San Marino facility to visitors, upgrade the structure and protect the artworks from the ravages of sunlight.
(Iris Schneider / LAT)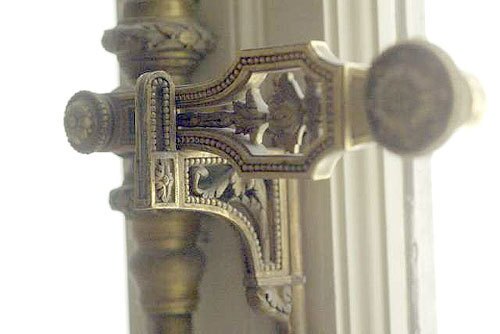 20TH CENTURY ELEGANCE:
Ornate brass window latches contribute to the feeling of elegant, early 20th century living.
(Iris Schneider / LAT)
RETROFITTING:
Work on the mansion, which includes seismic retrofitting and other safety features, is expected to be completed in the late spring or summer of 2008.
(Iris Schneider / LAT)
HAZARDOUS ZONE:
The mansion stands shrouded in scaffolding, plastic sheets and tape as workers transform the building, some using chemicals and power washers to strip off layers of lead paint.
(Iris Schneider / LAT)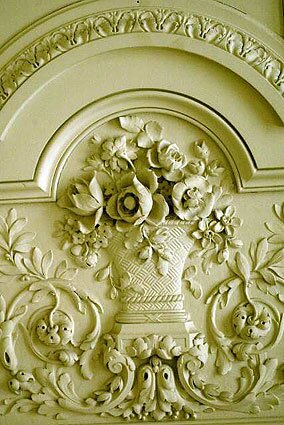 FINE TOUCHES
: A Flowery wall ornamentation.
(Iris Schneider / LAT)
SPLENDOR, STRIPPED DOWN:
In a room under restoration on the upper floor, wall plaster has been removed to reveal bare clay tile.
(Iris Schneider / LAT)
EXPLORING:
Worker Freddie Summerville checks out pipes that run the length of a tunnel in the nearly century-old house.
(Ken Hively / LAT)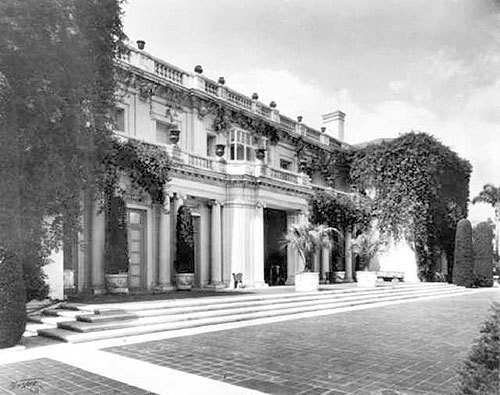 OLD WORLD:
The mansion built for Henry and Arabella Huntington looks Old World in style from the outside.
(Los Angeles Public Library)