5 Images
Classic rockers, legendary looks
Nirvana singer Kurt Cobain's flea-market- bought "grandpa" cardigans became a symbol of anti-fashion in the grunge '90s, and prompted teenagers to scour their local Salvation Army for the boxy, retirement home staple. Cobain's signature V-neck was usurped in the early part of this decade by the crew-neck cardie but has recently come back into mode in a major way — sans the cigarette burns.
(Getty Images North America)
When pioneering new wave band Blondie made the leap from New York's art-rock scene to the wide world, lead singer Debbie Harry's look went from scrappy to sultry. The underground accused the band of selling out, but Harry's solid-colored, one-shouldered disco dresses proved that uptown chic could coexist with downtown cool. The slinky look remains one of fashion's most referenced.
(Evening Standard/Getty Images)
Guys may have coveted Red Hot Chili Pepper Anthony Kiedis' washboard abs in the band's early '90s heyday, but most had to settle for his shorts — knee-length, baggy breeches built for climbing arena-stage scaffolding. The chopped-trousers look originated in Los Angeles' underground hard-core scene, but it took the bombastic, eternally shirtless Kiedis to make the style a menswear standard that, good or bad, still stands.
(Los Angeles Times)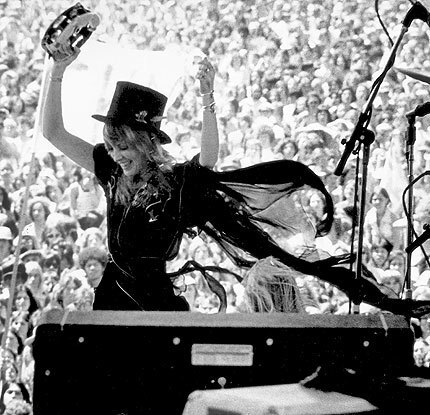 Stevie Nicks cultivated her gypsy-witch look — marked by yards of chiffon, fringe and (of course) leather and lace — at the dawn of her post-Fleetwood Mac solo career. But it was Nicks' pterodactyl-sized bat wings, attached to an endless array of sorceress dresses, that best defined her style. Nicks and her signature layers have since entered fashion's lexicon (i.e., "Is this dress too Stevie Nicks?"). And the bat wing lives on in every New Age community west of Texas.
(Heather Herman)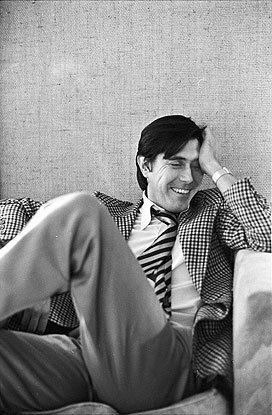 Bryan Ferry, solo artist and singer for '70s art-rock band Roxy Music, brought sexy to the suit like no one before or since (he even trumped Bowie). The suits varied in silhouette, from oversized and artsy to slim and swanky, but Ferry anchored most with plain white button-down shirts — sporting ties early on, later going for an unbuttoned, mambo king look. How did he make corporate-world basics look so slick? Call it natural-born cool.
(Michael Ochs Archives/Getty Images)