Pinstripe pants and a crew-neck print sweater mix it up for an electic approach to nighttime dressing. Orthodox brown moleskin coat, $650, at Alpha. Black merino wool sweater with logo print, $580, and wool pants, $535, at Gucci, Beverly Hills.
(Anthony Mandler)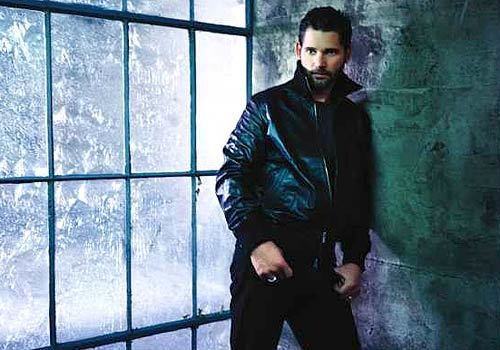 This James Dean-inspired look pairs a sleek baseball-style jacket with a simple T and jeans. Y-3 black leather jacket, $1,115, at www.y-3.com. Nice Collective T-shirt, $130 at Fred Segal Man, Santa Monica. Tsubi black jeans with button fly, $220, at Barneys New York.
(Anthony Mandler)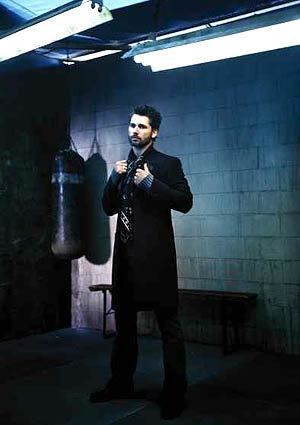 Add verve to your look with a black leather motorcycle vest paired with a simple T-shirt. Vest, $1,295, at John Varvatos, West Hollywood, and Y-3 white-and-black layered T-shirt, $180, at Greyone, Pasadena.
(Anthony Mandler)