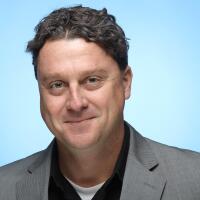 Dan Evans
Dan Evans left Times Community News in 2015 after serving as the editor for the Glendale News-Press, Burbank Leader and La Cañada Valley Sun. He joined Times Community News in 2009, and led the trio of newspapers through two web redesigns and a print reboot, as well as two successful public records lawsuits. In 2010, the Burbank Leader received a nod for General Excellence, the top award given by the California Newspaper Publishers Association.
As the California Democratic Party prepares for its convention next month in Orange County, a squabble about delegates from the La Cañada, Burbank and Glendale areas has pulled back the curtain on local allegiances and power struggles.

A Glendale police sergeant who battled the city on administrative and legal fronts over claims of discrimination has been charged with soliciting an undercover Las Vegas police detective at a casino earlier this month.

A former Glendale councilman who was sentenced last week to one year in jail after pleading guilty to embezzlement, perjury and filing false tax returns will instead serve the remainder of this time under home confinement.