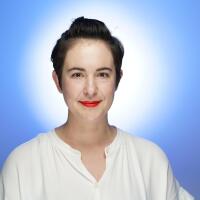 Julia Sclafani was a reporter with the Daily Pilot until May 2020. She covered breaking news, courts, and the cities of Huntington Beach and Fountain Valley, including award-winning reporting on the legacy of racism in Huntington Beach following the federal indictment of four members of a local white supremacist group. She joined the Pilot in 2018.
Latest from this Author
In a court hearing Friday, an Orange County Superior Court Judge heard arguments by Huntington Beach, Dana Point, and some individual beach city businesses requesting to block the closures of beaches by Gov. Gavin Newsom.

Emboldened protesters gathered on Main Street and Pacific Coast Highway Friday to demonstrate against measures in place to fight COVID-19, including economic shutdowns and beach closures.

Huntington Beach reacted within hours with a vow to take legal action against the state in light of Gov. Gavin Newsom's order. Newport Beach is considering it.

A Huntington Beach nursing home sees the number of coronavirus infections reach 100 cases while the death toll reaches.

As Huntington Beach City School District board of trustees vote to shutter Joseph R. Perry Elementary, community outrage mounts over lack of transparency and perceived discrimination against low-income and Latino students.

California is a shifting patchwork of locally controlled beach closures — notably, Los Angeles County beaches are closed but several in Orange County have stayed open. Now, local officials may revisit that access after seeing how many people answered the call of summery temperatures this weekend.

Huntington Valley Healthcare Center reported a surge of new cases after county officials tested all of its nearly 100 residents.

Huntington Beach city staff presented an adjusted budget that factors in hiring freezes and budget cuts in anticipation of reduced tax revenues.

Huntington Valley Healthcare Center saw its first two deaths Tuesday related to the coronavirus pandemic; more than 70 additional staff and residents have been infected.

The Huntington Beach City Council adopted a number of measures Tuesday that attempt to address the economic impacts of the current COVID-19 crisis.