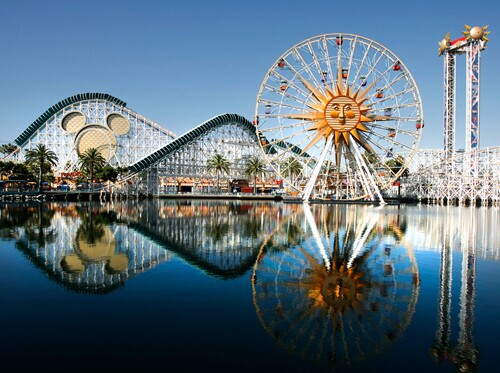 11 Images
Top 10 Disney California Adventure rides and attractions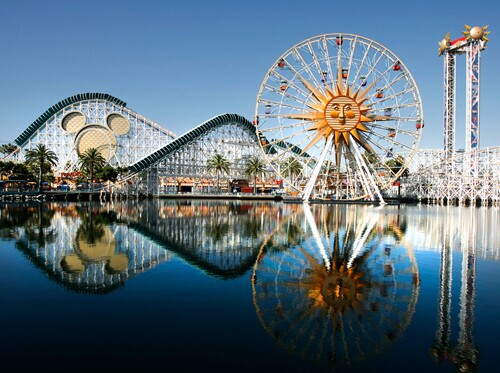 It's sad but true: Disney's California Adventure looks downright anemic standing next to
Disneyland
. The theme park was built on the cheap and it shows. Expect lots of construction dust over the coming years as Disney seeks to rectify the glaring disparity -- to the tune of $1.1 billion.
(Disney)
10. Redwood Creek Challenge Trail -- The forest-themed play area features a network of rope bridges and ranger lookout towers. Kids love the side-by-side tire swing races.
(Disney)
9. Monsters Inc. Mike & Scully to the Rescue -- Riders travel through the streets of Metropolis in a dark ride based on the movie. The oft-maligned ride is better than what it replaced: Superstar Limo.
(Disney)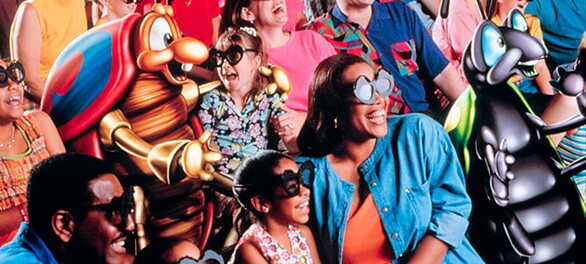 8. It's Tough to Be a Bug -- The 4-D film with terrific and terrifying special effects benefits from repeat viewings, something you can't say about many theme-park movies. The fear factor may be too high for preschoolers, but the tween set will love the gaseous gags and spine-tingling tricks.
(Disney)
7. Silly Symphony Swings -- Despite the bigger-faster-better advances in technology, the classic wave-swinger ride remains one of our all-time favorite theme park attractions. We love the relatively restraint-free sensation of soaring through the air and the throwback feeling of wistfully revisiting a bygone seaside amusement park era.
(Disney)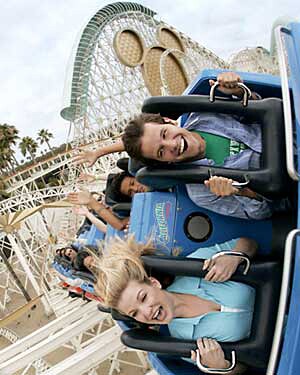 6.
California
Screamin' -- The looping steel coaster themed to look like a classic seaside woodie starts with a thrilling magnetic-powered launch. Probably the smoothest roller coaster we've ever ridden.
(Disney)
5. Twilight Zone Tower of Terror -- The thrilling elevator drop ride themed to the classic 1960s television show delivers a truly awesome experience with randomly changing rise-and-fall sequences.
(Disney)
4. Toy Story Midway Mania -- The shooting gallery video game on wheels takes the dark ride to the next level. Our competitive side could spend all day on this ride gunning for the top score -- if we didn't suffer from a repetitive-stress injury first. You will have a blast.
(Disney)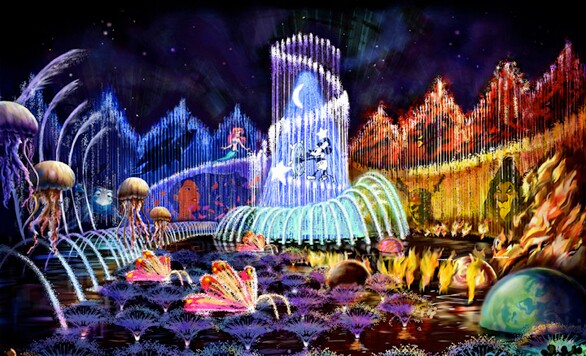 3. World of Color -- The Fantasmic-like nighttime spectacle wows with an array of dancing fountains, movie projections and lighting effects set to music. Get a FastPass early in the day to secure your spot amid the massive crowd.
(Disney)
2. "Aladdin" -- The 40-minute, Broadway-style musical retells the film's story in one of the best theme park shows we've ever seen. A fan outcry over plans to drop the final curtain on "Aladdin" got the show extended indefinitely at the 2,000-seat Hyperion Theater.
(Disney)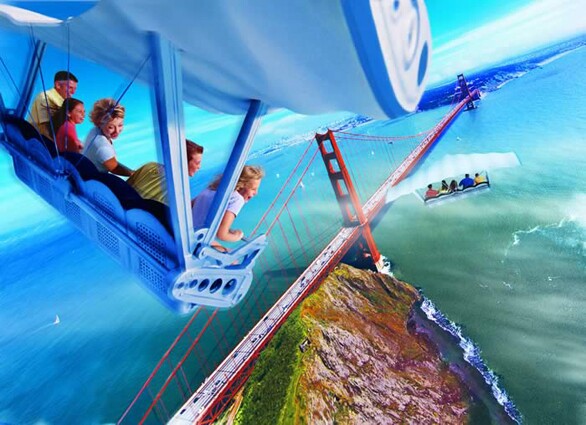 1. Soarin' Over
California
-- The flight simulator blends the sensation of hang gliding with a wrap-around
IMAX
dome for a panoramic, cinematic tour of California landmarks. Don't miss this one.
(Disney)