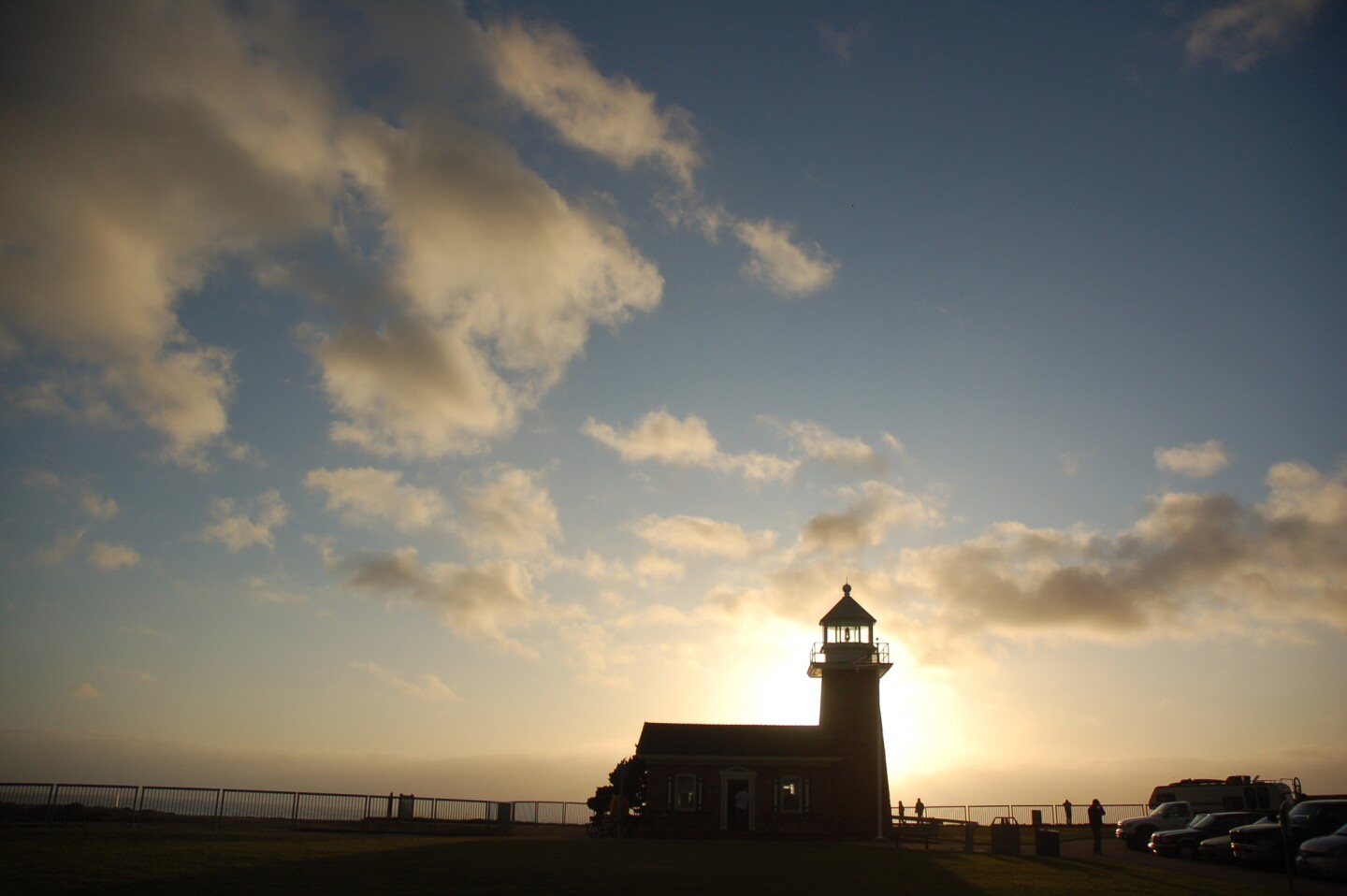 18 Images
Road trips from Southern California: Bay Area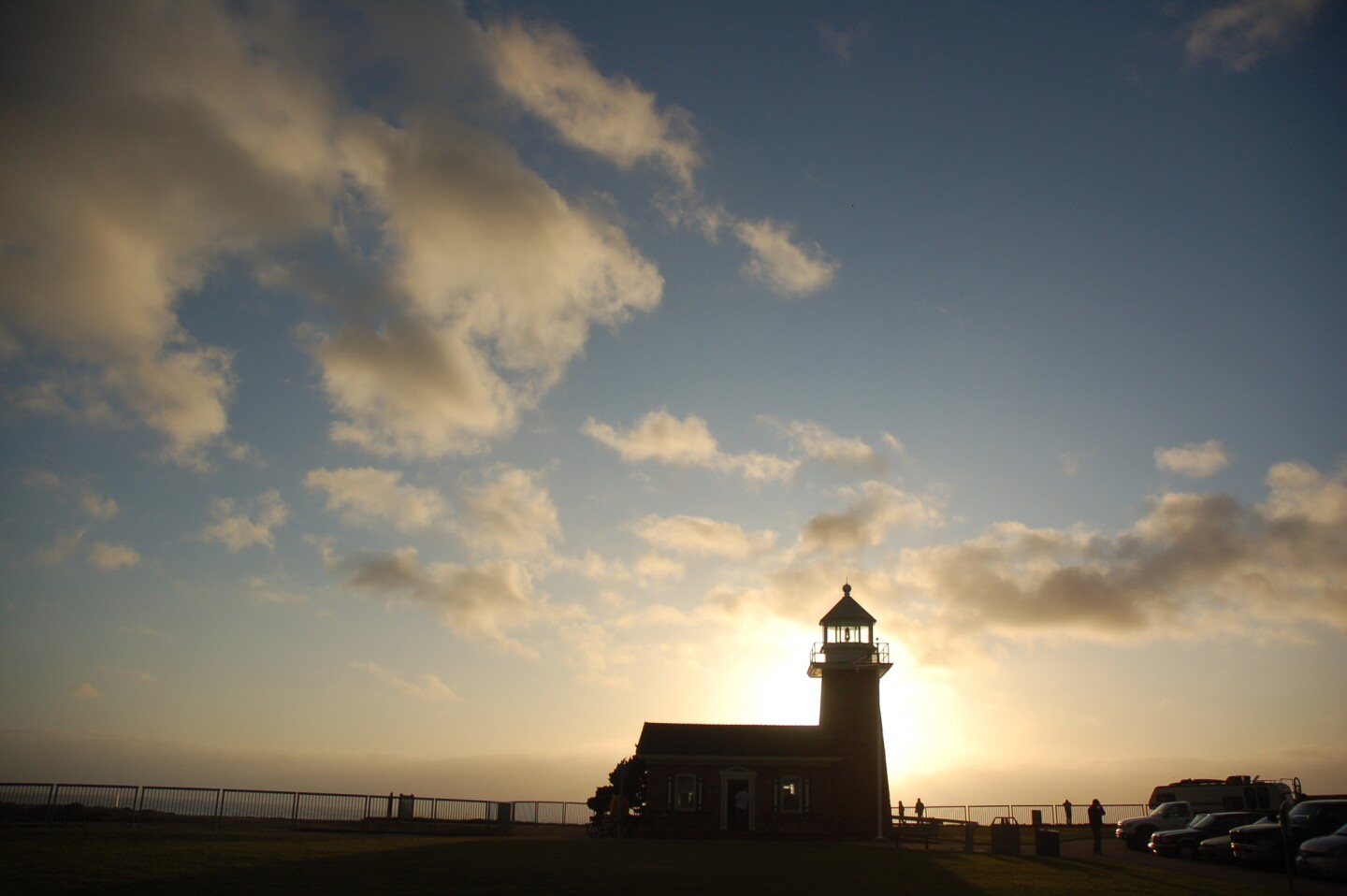 What with the redwoods, the shapely waves, the historic beachfront amusement park and the barking sea lions under the old wharf, Santa Cruz has always possessed plenty to lure tourists.
(Chris Reynolds / Los Angeles Times)
Distance: 431 miles one-way.
For certain people, no fruit of the sea is better than a fresh oyster. And in California, there's no better place to eat them than at Tomales Bay, about 40 miles northwest of San Francisco. The bay, an index finger of water that separates the Point Reyes Peninsula from mainland Marin County, is a protected ecosystem where oysters are farmed. In Marshall are two standouts for those who love to slurp the succulent mollusks: the Tomales Bay Oyster and the Hog Island Oyster companies. But you don't have to drop a fortune to sample some. At their stores in Marshall, you'll find bushels of small, medium and large oysters and other shellfish. Bring work gloves, because you'll have to shuck the oysters yourself.

Info: Tomales Bay Oyster Co., 15479 Highway 1, Marshall, CA 94940; (415) 663-1242, www.tomalesbayoysters.com. Hog Island Oyster Co., 20215 Highway 1, Marshall, CA 94940; (415) 663-9218, www.hogislandoysters.com. Reservations are required for the picnic area.

-- Kathy M.Y. Pyon
(Peter DaSilva / For The Times)
Distance:
388 miles one-way.
For any San Franciscan worth his salt, the 1,491-acre wooded site known as the Presidio -- and its fate -- has been part of their lives for decades. In 2001, when the park changed hands from the U.S. Army -- under whose care it had rested for 148 years -- to the national park system, speculation and rumors about its future swirled.
Would Lucasfilm transform a 23-acre part of the park into the Letterman Digital Arts Center? It did. Would high-end condos replace Army barracks? They didn't. But during the last year, the Presidio has reinvented itself again. New museums, exhibits and outdoor venues are sprouting as quickly as the newly planted trees that are part of the Presidio's reforestation project.
-- Karen Leland
(Robert Durell / Los Angeles Times)
In Oakland, patrons enjoy the outdoors at the Lake Chalet Seafood Bar & Grill overlooking Lake Merritt.
(Irene Lechowitzky )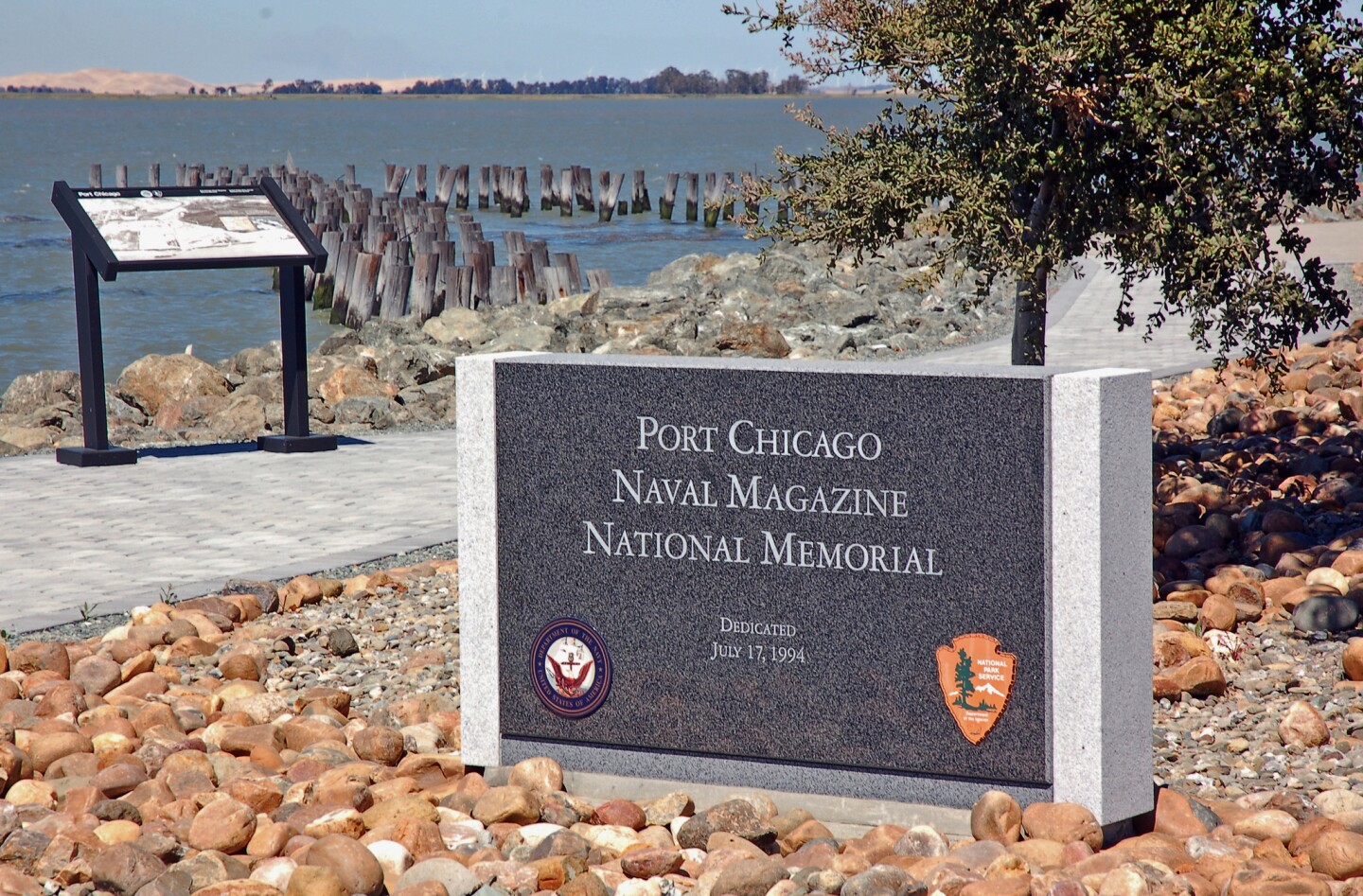 Port Chicago, a World War II munitions transfer point in the San Francisco Bay area, was the site of tragedy on July 17, 1944, when an explosion killed 320 people and injured 390 more.
(Christopher Reynolds / Los Angeles Times)
Gilroy, home of the famous annual Gilroy Garlic Festival, could do a better job trumpeting its history and its agriculture, but it's a nice spot for a weekend getaway.
(Gilroy Garlic Festival)
Distance: 389 miles one-way.
The lush Santa Cruz Mountains cradle Half Moon Bay against the sea. One way to get here is to take on the Devil's Slide, a crumbling promontory that has been the bane of the state Department of Transportation. When the road is intact, Highway 1 from San Francisco snakes along steep cliffs, over boulder-strewn shores, dropping into Half Moon Bay from the north.
-- Hugo Martin

(Christopher Reynolds / Los Angeles Times)
Distance: 357 miles one-way.
Stanford, home to stately old buildings, was a farm before 1885, when Leland Stanford and his wife, Jane, created Leland Stanford Junior University in honor of their recently deceased son. With ambitions to compete with the Ivy League, the Stanfords hired Frederick Law Olmsted to design the landscape. The first students, including Herbert Hoover, arrived in 1891.
(Francine Orr / Los Angeles Times)
Distance: 393 miles one-way.
The mammal center, which has rescued and treated sea animals for more than 30 years, has unveiled a new medical facility, research lab and public-education area at a former Nike missile site -- and it's open to visitors.
Outfitted with glass walls, educational displays and viewing platforms, and open from 10 a.m. to 5 p.m. daily, the area gives visitors a peek into the workings of an animal rehabilitation program, including food preparation, pools for animals under treatment and the (optional) postmortem exam areas.
-- Christopher Reynolds

(Michael Hanrahan / Associated Press)
Distance: 371 miles one-way.
Mt. Diablo is a mountain riddled with myths. Which is to say that much of what has been said about this Northern California peak is false.
The biggest and most repeated falsehood is that from its 3,849-foot summit visitors can see more of the Earth's surface than from any other high point except Mt. Kilimanjaro in Africa.
You don't have to be a geography nut to know that Alaska's Mt. McKinley or any of Colorado's mighty peaks easily top that claim.
-- By Hugo Martín
(Robert Durell / Los Angeles Times)
Distance: 381 miles one-way.
It's Chinatown. You've been there and done that, strolling vaguely under the dragon gate at Grant Avenue, dawdling past the kitschy gift shops, then strolling out again, maybe not much wiser, maybe not much merrier. Me too. But this, it turns out, was our own fault. Early this month, for reasons that will become clear and for the first time in 30 years of visits to San Francisco, I gave this Chinatown some serious time and attention. In 48 hours, I left only once, for a 10-minute cable-car ride. In return, Chinatown delivered joy, intrigue, retail temptation, good cheap food and a bracing glimpse into harsh history and contemporary poverty, all in the space of about 24 blocks.
-- Christopher Reynolds
(Mark Boster / Los Angeles Times)
Distance: 382 miles one-way.
An old-school San Francisco treat. This wonderfully campy nostalgia museum contains one of the world's largest collections of antique arcade games, player pianos, funky mechanized figures and other coin-operated diversions. The museum, now off Fisherman's Wharf, was located below the Cliff House until 2002. On Pier 45, Shed A, off Embarcardero at the end of Taylor Street. (415) 346-2000, www.museemechanique.org. Free.
-- Shermakaye Bass
(Rosemary McClure / For The Times)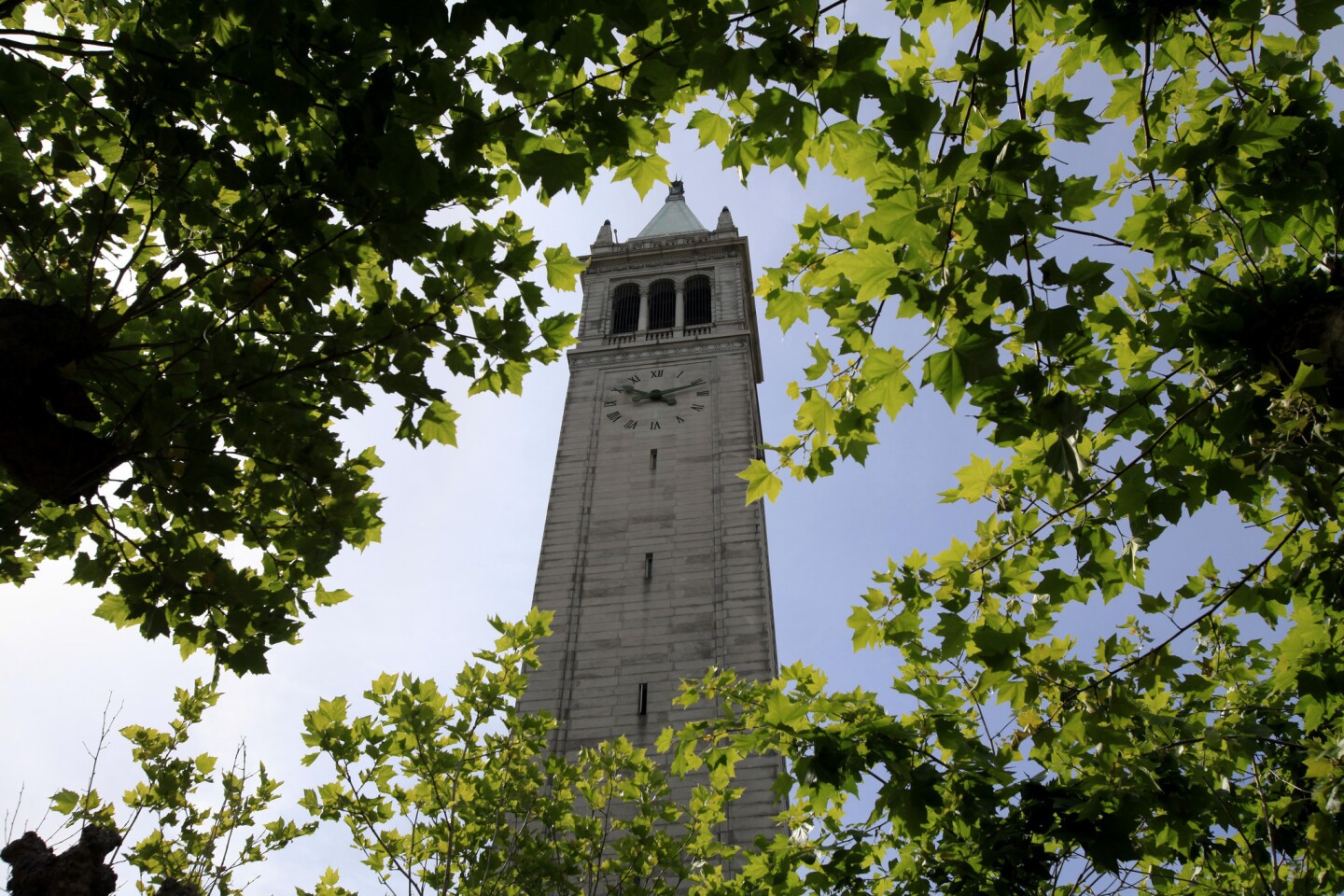 Distance:
375 miles one-way.
So what do we call this place? Cal? Berkeley? Cal Berkeley? UC Berkeley? This question hung above 10 of us -- nine visitors and one student tour guide, all gathered at a busy campus that simmered on an autumn weekday morning with undergraduate enthusiasm, intellectual fermentation and political skirmishing.
Way back in 1966, when he was running for governor and the university was awash in demonstrations,
Ronald Reagan
described this campus as "the mess at Berkeley." After winning that election, Reagan engineered the firing of the university president, cut the budget, proposed selling rare books from the library and sent the National Guard in with bayonets and tear gas, dramatic gestures that helped give this territory its own chapter in the history of dissent in America.
-- By Christopher Reynolds
(Francine Orr / Los Angeles Times)
Distance: 395 miles one-way.
About a mile north of Mavericks, one of the world's most dangerous surf breaks, the scene is much more subdued and nurturing. James V. Fitzgerald Marine Reserve is a fog-shrouded strip of beach, about six miles north of Half Moon Bay, where you can explore one of the state's best tide pools. Kids, especially, love visiting the reserve to see the purple coralline algae, rock crabs, sea stars, hermit crabs and anemones, all displayed in dazzling colors. During a visit about two years ago, I was so transfixed on the sea life at my feet that I nearly walked headfirst into a group of harbor seals sunning themselves on the reef. Check the newspaper tide tables to visit during low tide. Parking is free at a sandy lot in the shade of a cypress grove, behind a quiet beach neighborhood. Restrooms and picnic tables are near the parking lot. Take Highway 1 north from Half Moon Bay. Turn left on Cypress Avenue and continue until it becomes Ocean Avenue. The parking lot is at cean and Benal avenues.
Moss Beach; (605) 728-3584, www.fitzgeraldreserve.org.
--Hugo Martín
(Elaine with Grey Cats via Flickr)
Distance: 407 miles one-way.
Natural, soakable hot springs (unofficially, clothing optional) emerge during neap tides. Stay nearby, within walking distance, at the rustic Steep Ravine State Park cabins (a former haunt of photographers such as Dorothea Lange).
(Google Maps)
Distance: 414 miles one-way.
The lanky white egrets and the bluish-gray herons launch in unison from their twig nests, on the top branches of towering redwood trees overlooking Bolinas Lagoon, just north of San Francisco. The birds soar gracefully, their powerful wings pushing them slowly into the sky.
This is not the kind of thing volunteer Leslie Flint wants to see on opening day at Audubon Canyon Ranch, a nonprofit preserve that has become one of the West Coast's largest nesting grounds for great blue herons and great egrets.
-- Hugo Martín
(Peter DaSilva / For The Times)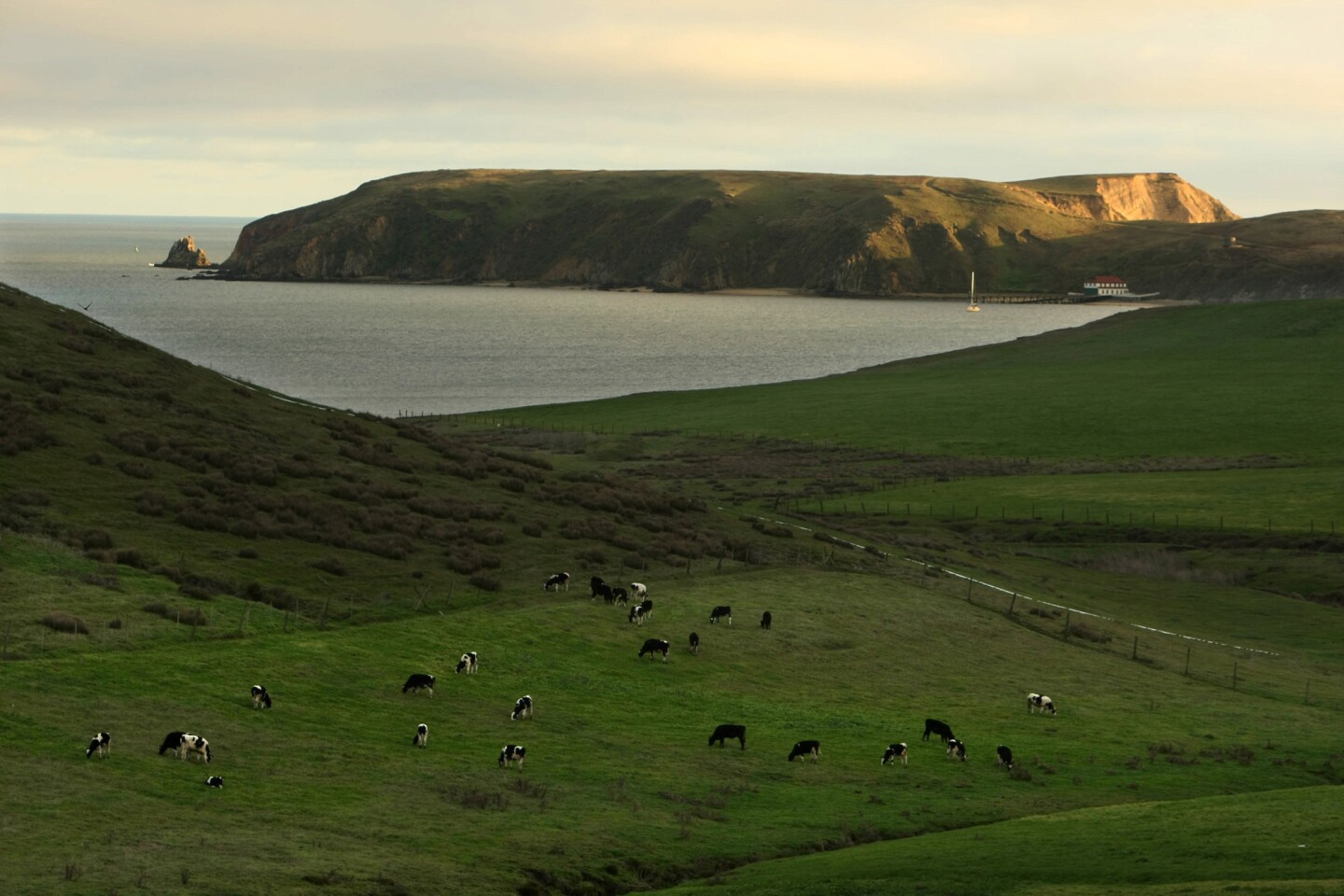 Distance: 415 miles one-way.
Once upon a time, while wandering along the beach at this national seashore, I came across a herd of cattle strolling on the sand. Who can blame them? These 70,000 acres on a peninsula north of San Francisco, shrouded in cool fog and blanketed by green grass, resemble a postcard of the rocky shores of Ireland. But it's the wildlife that sets Point Reyes apart: More than 1,000 species call the park home, including a menagerie of shorebirds and raptors. The park is about 30 miles from San Francisco along California 1. Info: (415) 464-5100, www.nps.gov/pore.

-- Hugo Martin
(Genaro Molina / Los Angeles Times)