25 Images
Road trips from Southern California: Central California
Pinnacles, wedged between U.S. Highway 25 and Highway 101 near Soledad, Calif., is an otherworldly place of jutting rock spires and twisted towers that looks as though it was wrenched from dinosaur times.
(Gavin Emmons / National Park Service)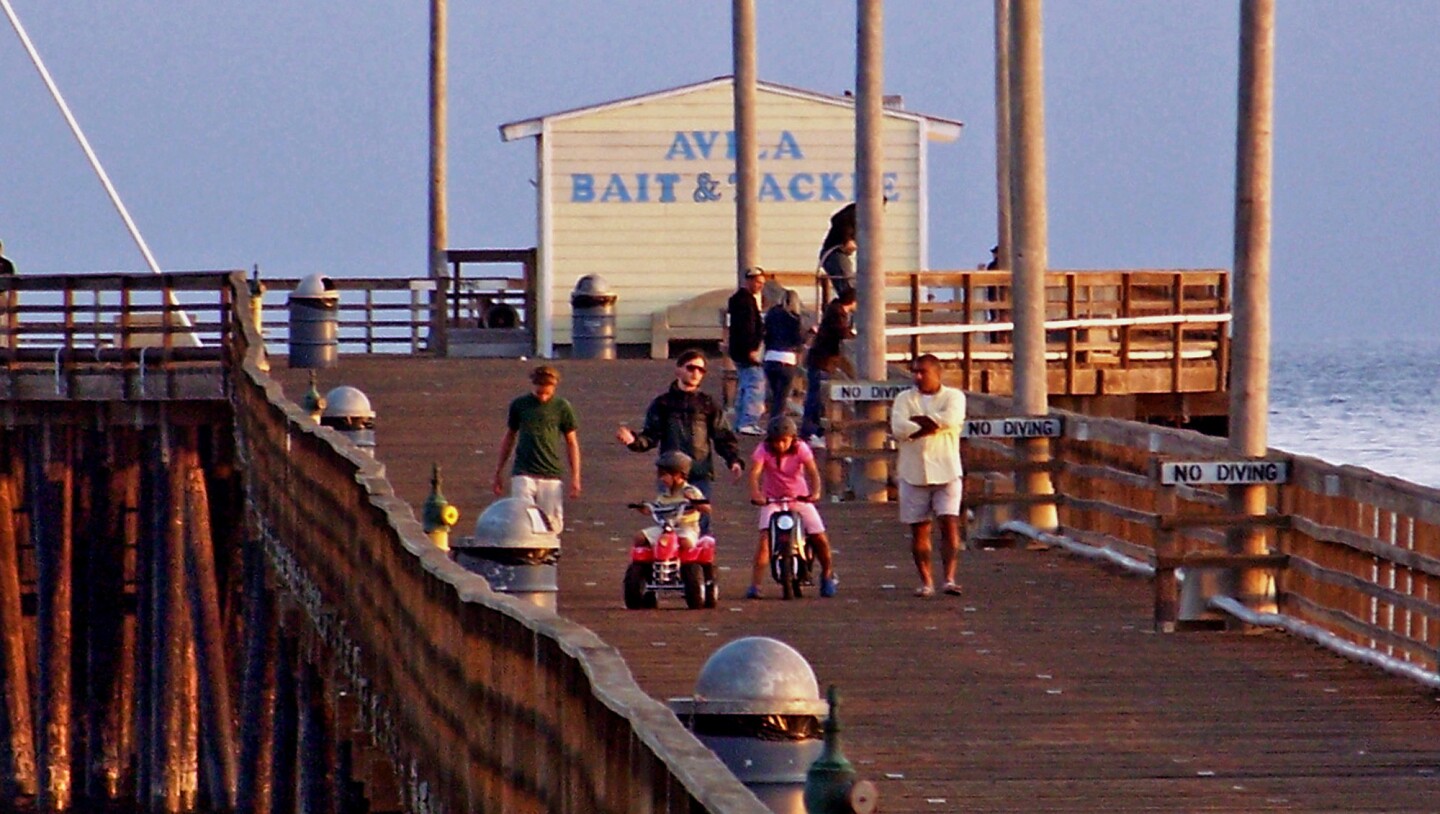 Shell Beach is a bluff-top village tucked between the gritty ticky-tack of the Pismo Beach Pier scene to the south and the revitalized town of Avila Beach just up the coast.
(Donna Wares / For The Times)
On the road to nowhere, Carrizo Plain is somewhere to explore. Just don't trust your GPS.
(Susan Spano)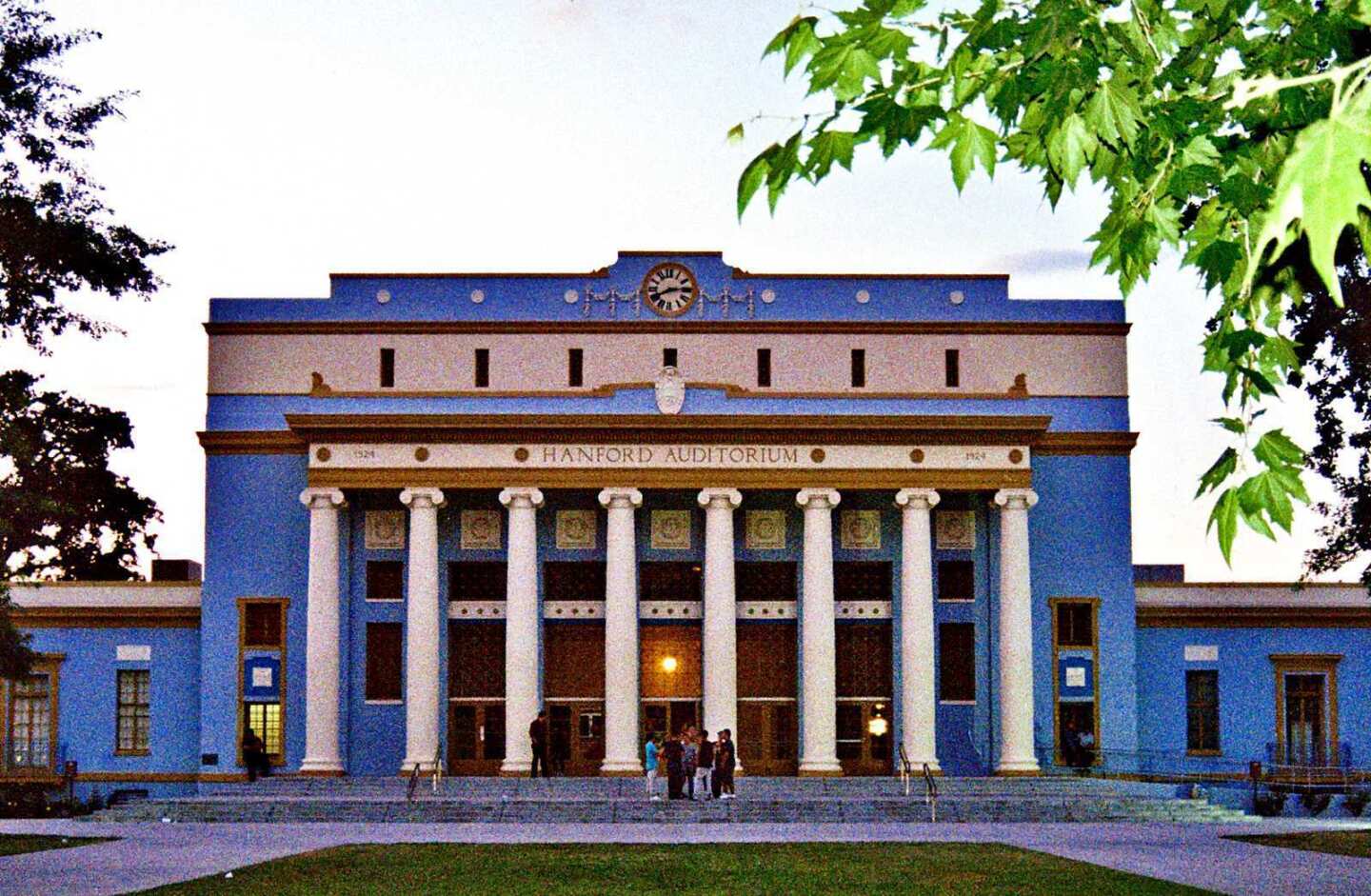 A slower pace of life distinguishes Hanford, where the Irwin Street Inn bed-and-breakfast features clawfoot tubs. The 1924 Hanford Civic Auditorium is located downtown amid other historic buildings from the late 1800s and early 1900s.
(Hope Lee)
The Central Coast town features Doc Burnstein's Ice Cream Lab, Gather Wine Bar, Santa Manuela Schoolhouse and a swinging bridge.
(Jessica Gelt / Los Angeles Times)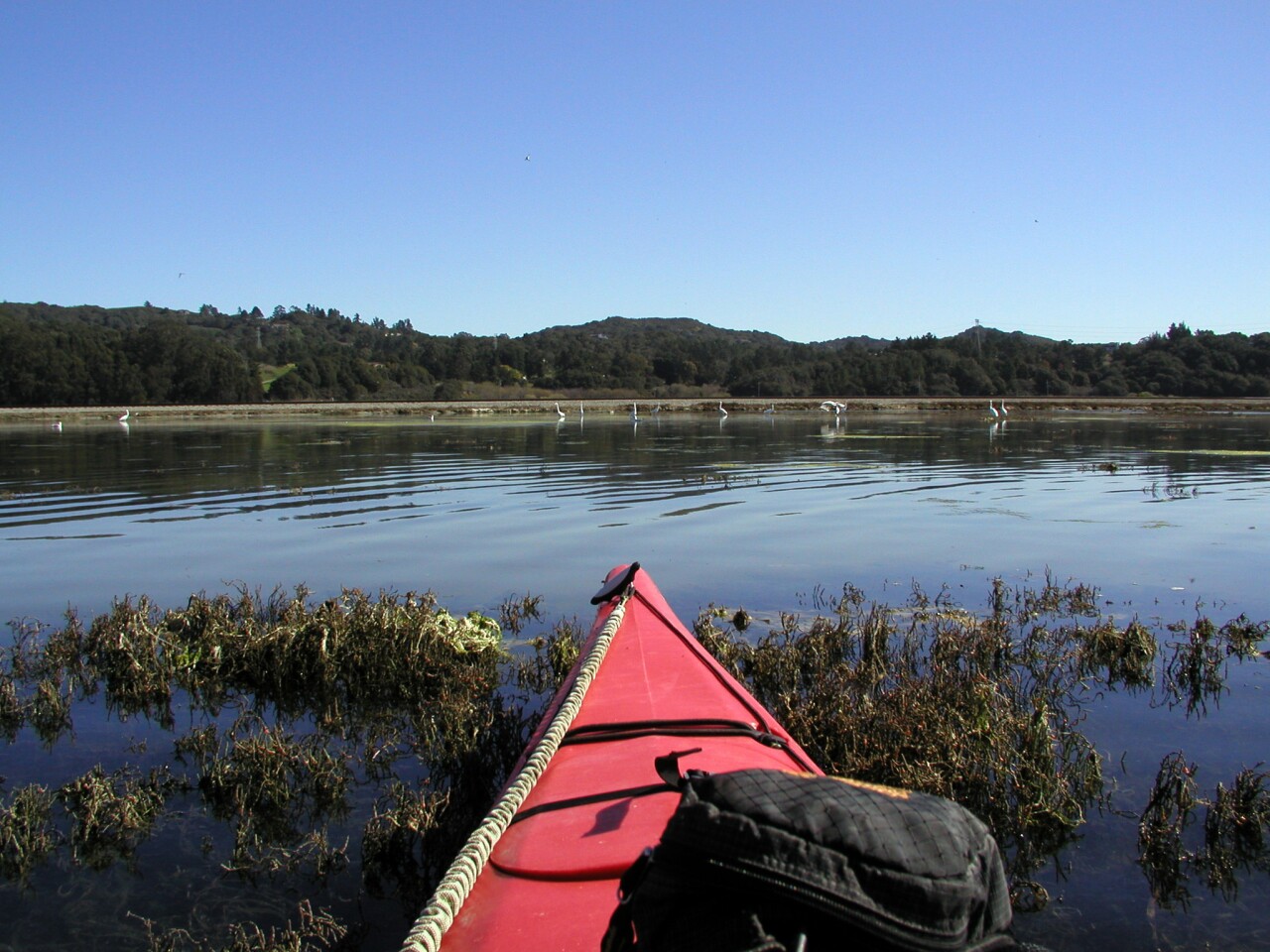 Elkhorn Slough is not only one of the state's best-kept green spaces, teeming with seabirds, whales, otters and sea lions but also home to Phil's Fish Market & Eatery, one of the finest seafood restaurants on the northern coast.
( Hugo Martin / Los Angeles Times)
Guadalupe Dunes of California's Central Coast remains nearly as isolated and pristine as when legendary director Cecil B. DeMille scouted it in 1923. The dunes are a terrific place to enjoy both raw beauty and a slice of moviemaking history.
(Rosemary McClure / Los Angeles Times)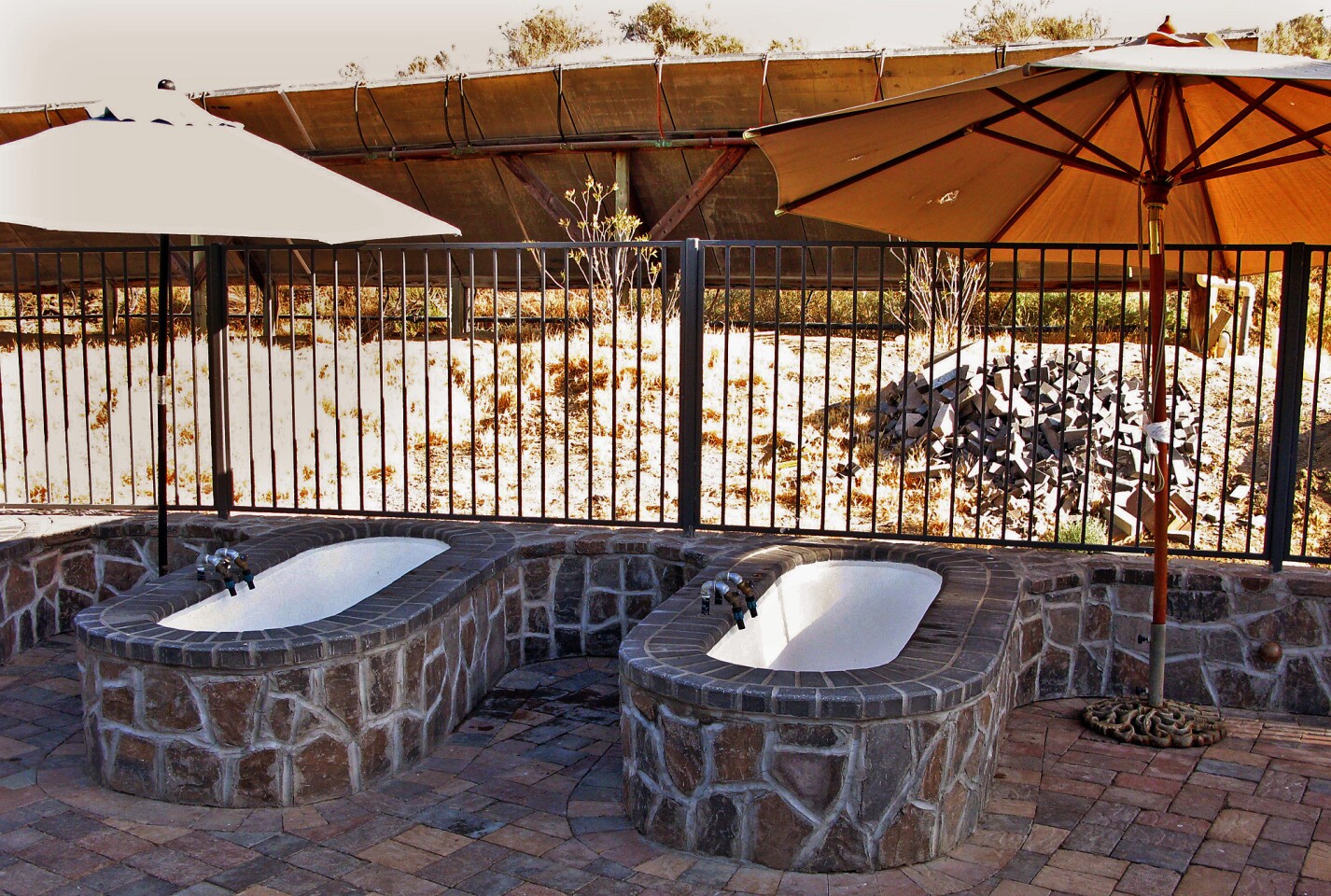 In the resort's guest book, filled with many comments of the "relaxing" variety, one particular scribble caught my eye: "There are ghosts!" The signatory gave no details, but I could easily imagine that old Mercey Hot Springs is steeped in stories of life and death.
(Susan Derby / Los Angeles Times)
Flecks spotted in these hills above Julian in the winter of 1869, set off
San Diego County
's only gold rush -- and gave birth to the mining camp that is now this picturesque mountain town 145 miles southeast of
Los Angeles
.
(Beverly Beyette / For The Times)
Over 100 years old, it's a wonder that Old Edna is still standing upright. But there she is, along California 227 south of San Luis Obispo, encouraging passing motorists to stop and say "hello."
(Joe Johnston / For The Times )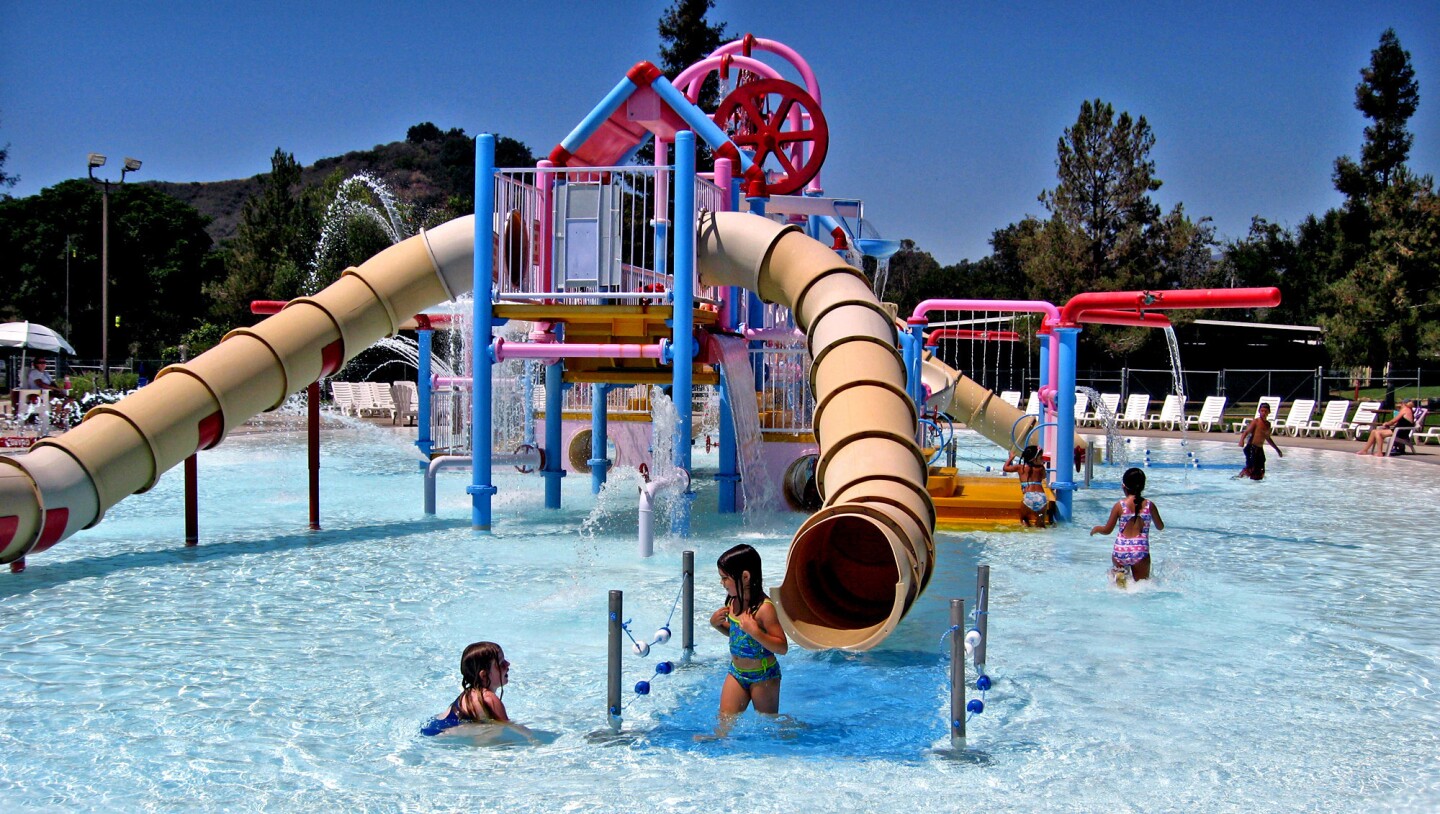 The lake is about a 70-minute drive from Los Angeles, a perfect distance for a quick weekend getaway. Drive along oak-shaded California 33 east of Ventura into the rolling hills near Ojai and then turn west onto California 150 and you'll find the blue-green waters of Lake Casitas.
(Hugo Martin / Los Angeles Times )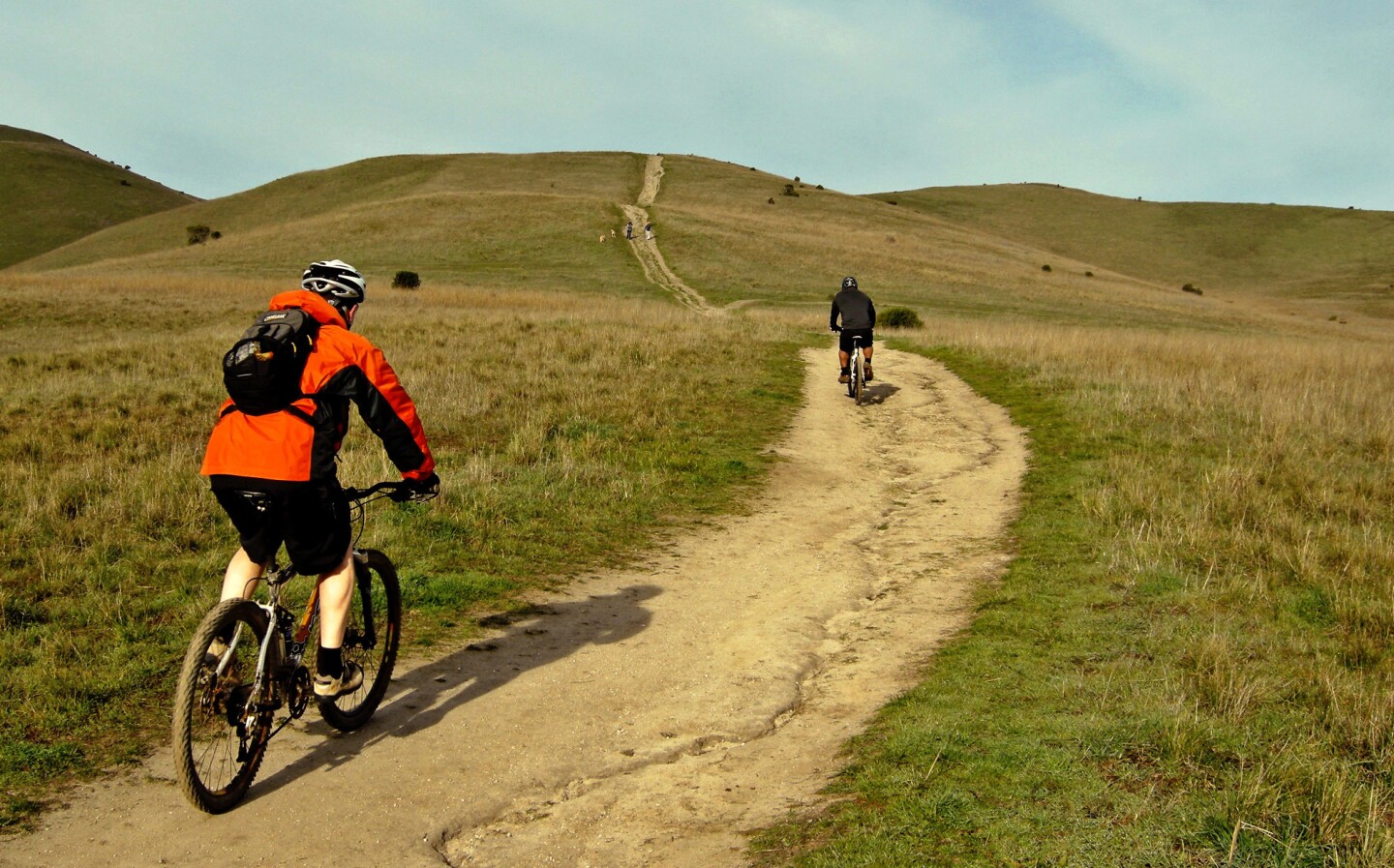 Before it closed in 1994, Ft. Ord was one of the nation's largest military training facilities. The Bureau of Land Management took over more than 7,200 acres of the old military base in 1996 and threw open the gates to more than 80 miles of hiking and mountain-biking trails.
(Hugo Martin / Los Angeles Times)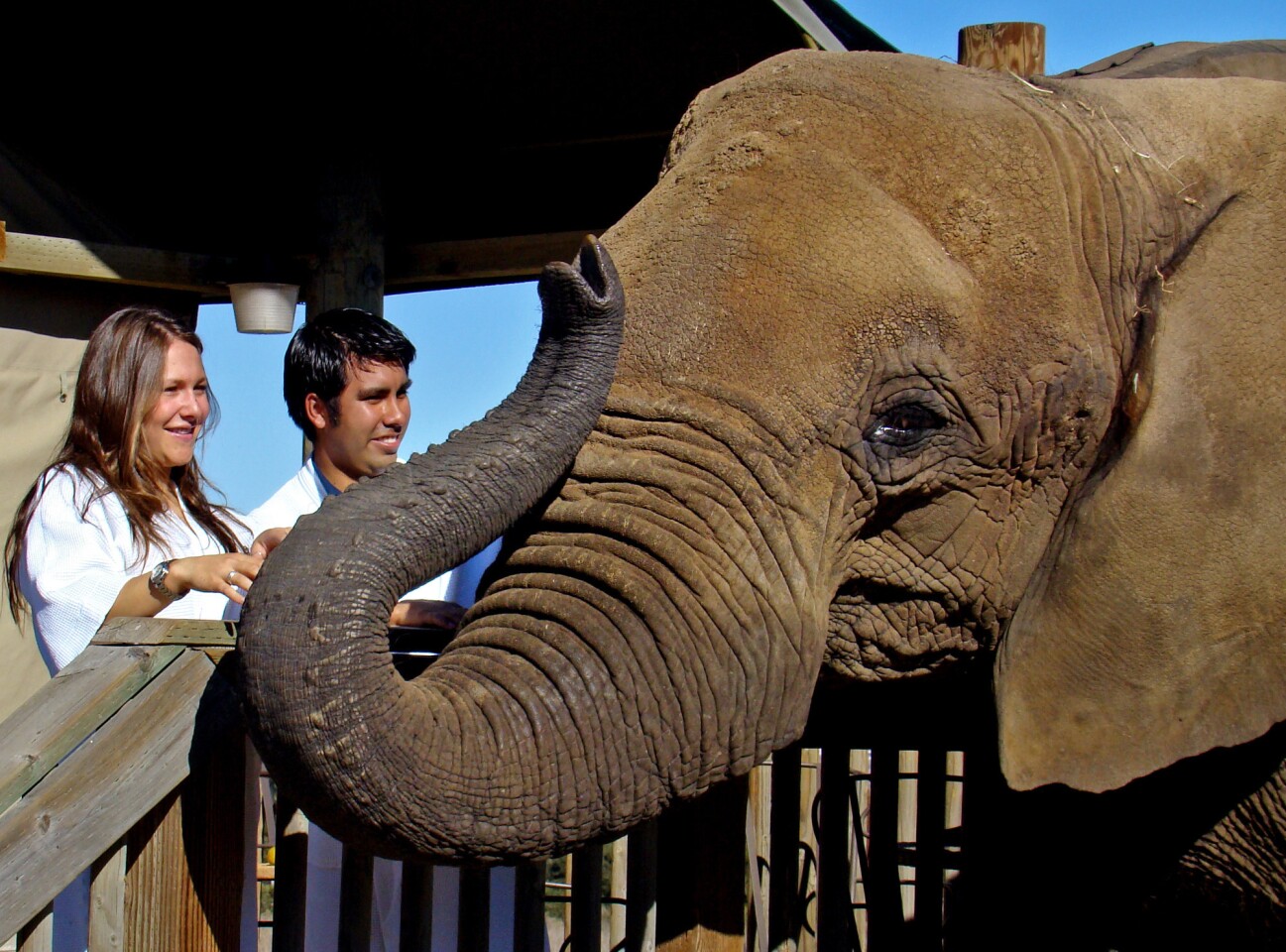 The ranch is just off California Highway 68 about 20 miles east of Monterey. Guided tours are offered at 1 p.m. daily except Thanksgiving and Christmas.
(Jay Jones)
Lakefront yurts cost $60 to $70 a night. Campsites and cabins are available too. Activities include boating, trout fishing, hiking, nature cruises, nature center, naturalist-led hikes, fishing workshops for kids.
(Brian van der Brug / Los Angeles Times)
California's craggy jawline is on full display in the cliffs, bays and dusty divots of Montaña de Oro State Park, six miles south of Morro Bay. The sea winds here hit you straight in the kisser. The entire effect -- land, water and shadows -- is painterly, the exact spot God placed his easel.
(Al Seib / Los Angeles Times)
Fifty-six bedrooms, 61 bathrooms, 41 fireplaces, two pools and 90,080 square feet. Owned by the state since William Randolph Hearst''s Hearst Corp. donated it in 1957, the Castle has been open for tours since 1958.
(Dan Steinberg / Associated Press)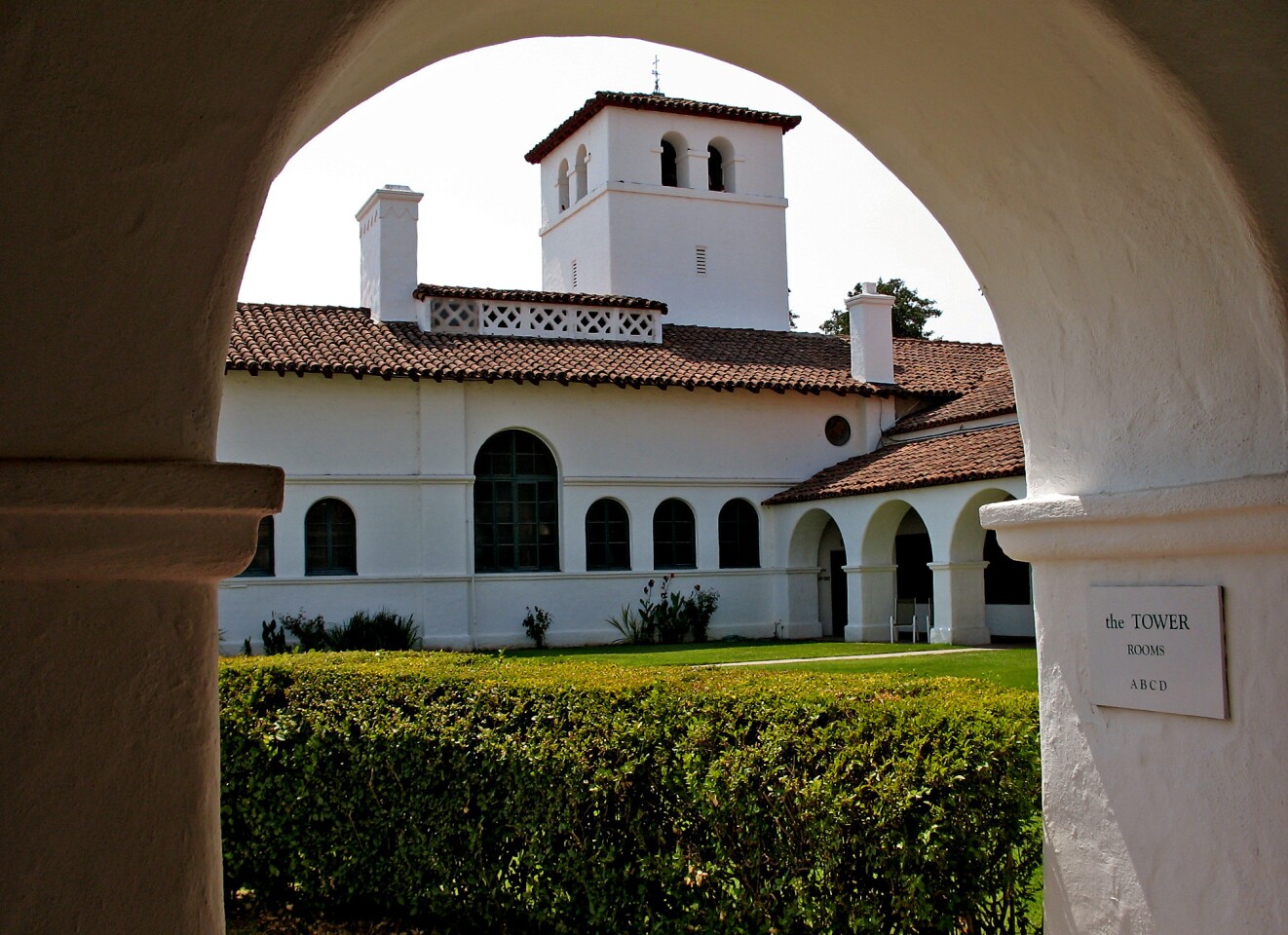 Inspired by California Mission and Spanish colonial styles, the complex once served mainly as headquarters for William Randolph Hearst''s Milpitas ranch staff. It's now part of Ft. Hunter Liggett, an Army facility in the central part of the state. Visitors can stay the night there.
(Jane Engle / Los Angeles Times)
About 100 miles north of the Grapevine, near the turnoff for Coalinga, straw-colored hills bubble up and Harris Ranch appears, an oasis at Exit 334, where the sprinklers always seem to be turned on, watering neatly trimmed lime trees and beds of flowers.
(Gary Kazanjian / For The Times)
Lopez Lake is a diamond in the rough where 345 campsites dot the grassy hillsides overlooking a 1,000-acre shimmering blue lake. Jet skis, motorboats and kayakers launch from a busy marina that is home to a convenience store, a tackle shop, a restaurant and a boat rental business.
(Lake Lopez Recreation Area )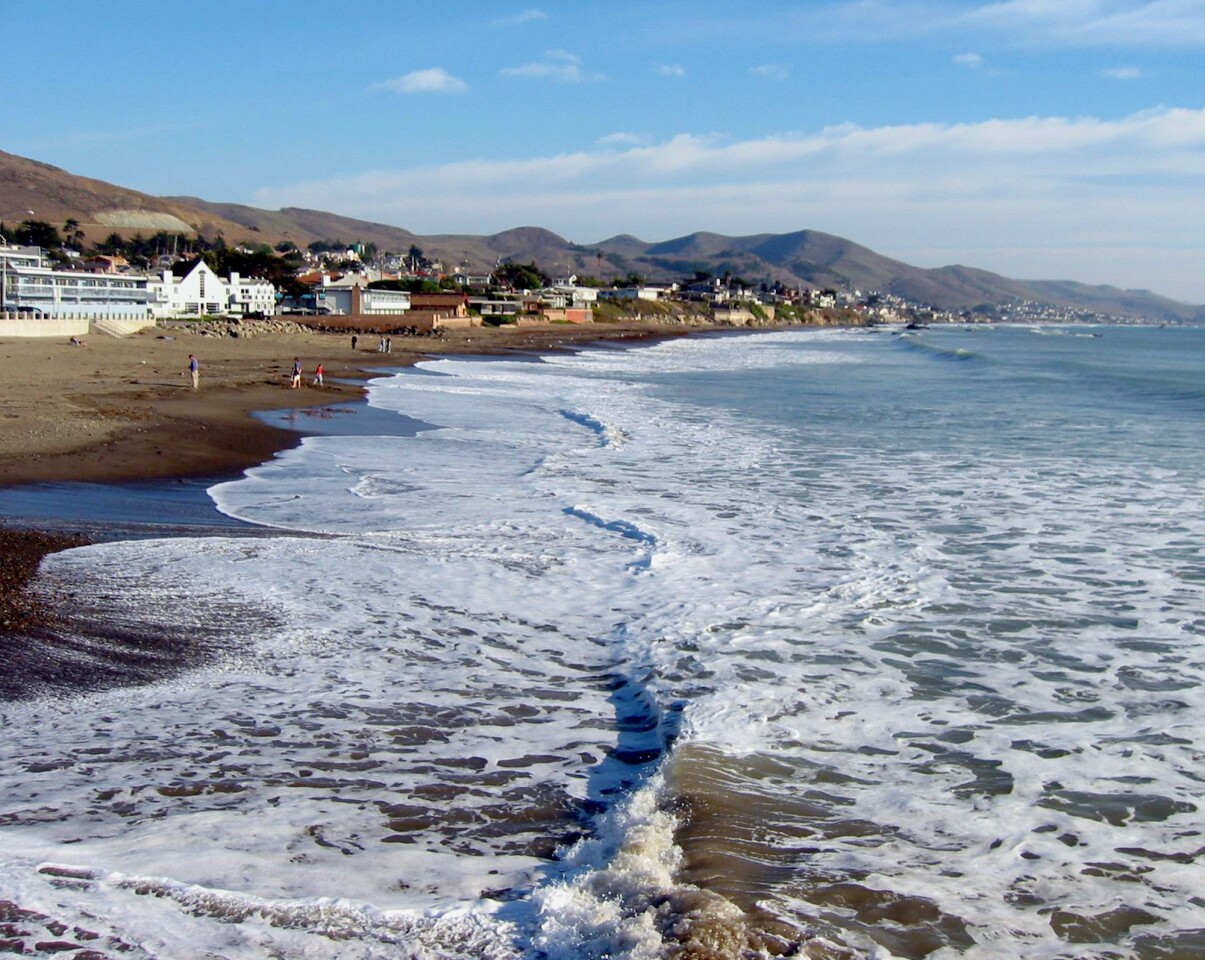 Here's one of the state's last remaining old-fashioned middle-class beach towns. Homegrown motels, a public pier, a deep inventory of vacation rental houses, inviting bakery, raffish saloon and swing sets on the beach. Classic Independence Day parade too.
(Robert Eckel)
The modern-looking center may seem incongruous with the unpretentious persona of the author, whose work won Pulitzer and Nobel prizes. But like his books, it shines a light on the issues, using film clips and displays that are muted set pieces, occasionally somber but never dull.
(Paul Sakuma / Associated Press)
To want to get naked at the Esalen baths -- which are clothing optional, with men and women bathing together -- you just need to see the two-story, terraced bathhouse, designed by Big Sur architect Mickey Muennig.
(Esalen Institute)
Visitors can't resist the seaside setting. Other popular sights in Carmel-by-the-Sea are the rustic Anglophile architecture, the legion of art galleries and the mission (where Father Junípero Serra is buried).
(Tony DiBona / Los Angeles Times)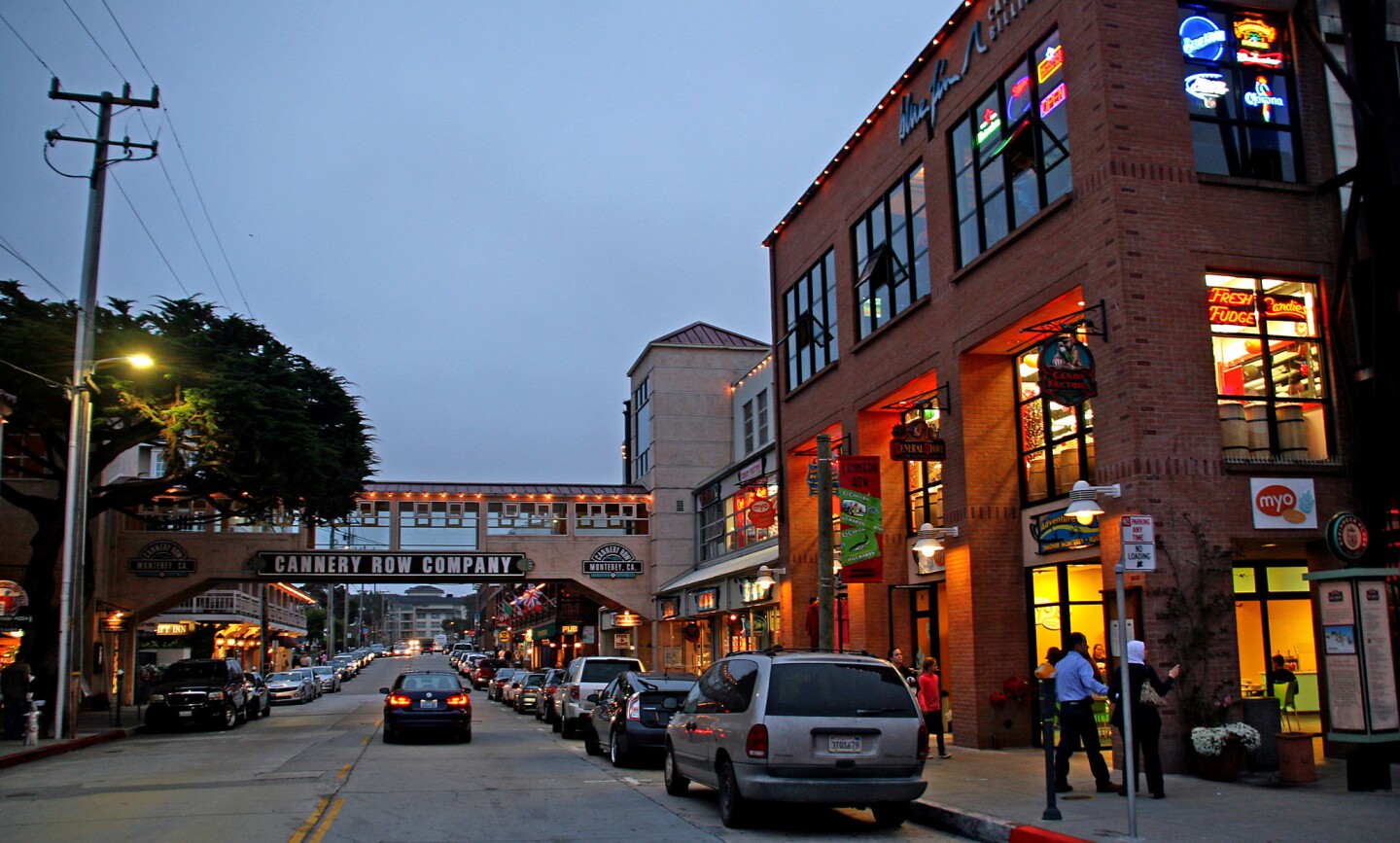 On the tip of a small peninsula that forms the southern enclosure of Monterey Bay is an irresistible seaside town surrounded by rugged coastline and white-sand beaches. Visitors come to relish the region's good weather, the many attractions and the rich literary and artistic legacy.
(Richard Sopinanukul / Los Angeles Times)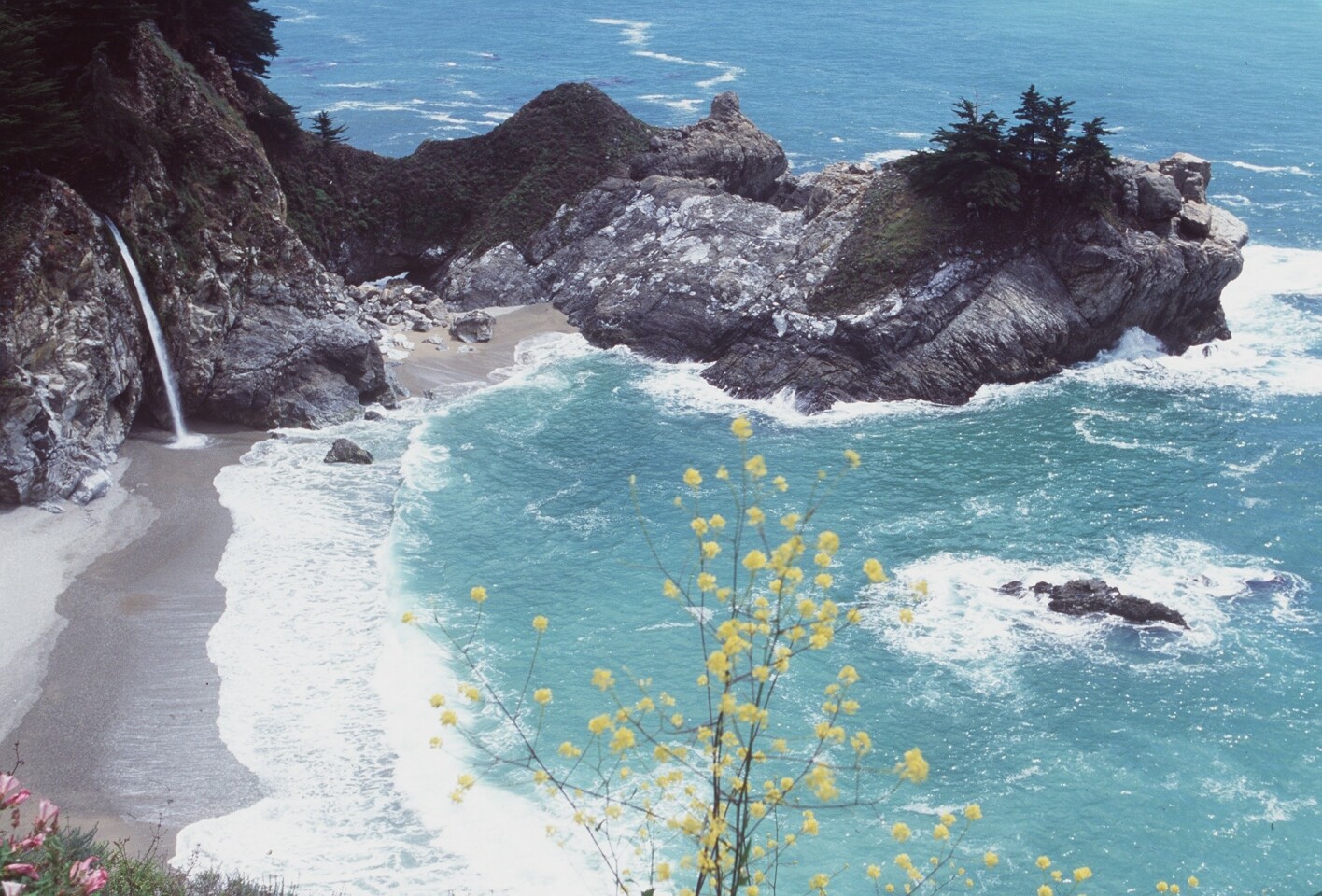 McWay Falls at Big Sur's Julia Pfeiffer Burns State Park.
(Lawrence K. Ho / Los Angeles Times)