On World Reef Day, reminders of what you can do to keep coral safe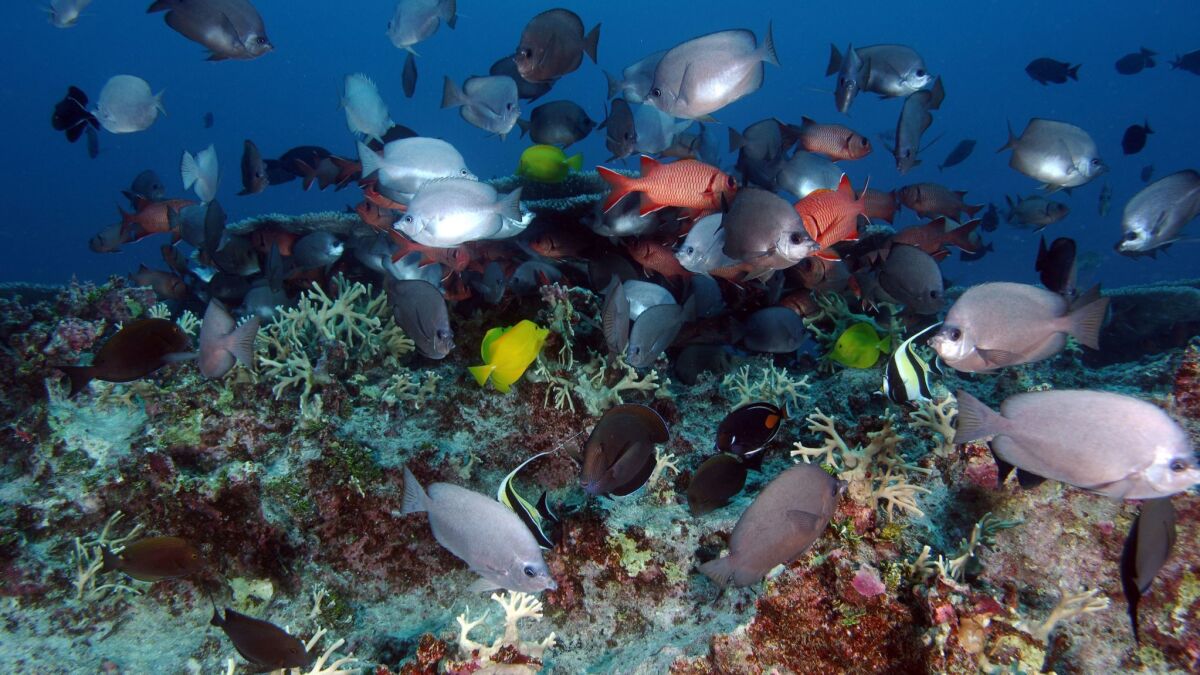 June 1 marks World Reef Day, created by a partnership of Hawaiian businesses. Their goal? To bring awareness to the declining health of the ocean's coral reefs.
Although reefs occupy less than 1% of the ocean floor, they are home to more than 25% of marine life. Worldwide, coral is dying because of rising sea temperatures, industrial pollution, plastic pollution, overfishing, sewage, chemical sunscreens and unmanaged high-density tourism.
Hawaii's coral reefs, which edge up close to the shore, are particularly endangered. This vulnerability explains the action that local lawmakers, businesses and organizations are taking to protect the state's marine environments. Here's what you can do — as a traveler and citizen — to help.
Use reef-safe sunscreen
Several chemicals commonly used in sunscreens, including oxybenzone and octinoxate, have been shown to cause bleaching in coral. Based on these findings, Hawaii has banned the sale of sunscreens using these chemicals starting in 2021.
But locals aren't waiting until then. In April 2018, Raw Elements USA, a reef-safe sunscreen company and a founder of World Reef Day, began a partnership with Hawaiian Airlines to tell Hawaii-bound passengers of the chemical dangers to reefs.
Use a water-resistant, non-nanotized (with ingredients 100 nanometers in diameter or more) mineral-based formulation, which will keep your skin protected and coral reefs safe. Make sure the ingredients include zinc oxide, which provides UVA and UVB broad-spectrum sun protection.
Wearing a long-sleeve, sun-safe rash guard provides excellent protection, too, and reduces your need for sunscreen.
Keep off coral
Although it may resemble rock, reef structures are alive with tiny coral polyps. When they are touched, stepped on or used to moor a boat, the creatures can be harmed.
Use the snorkeling mantra, "Two fins up for coral," and keep your body and items off coral anytime you visit.
Choose reef-safe activities and tour operators
Booking activities with a Certified Sustainable Tour Operator will help ensure you aren't contributing to environmental degradation. The nonprofit Hawaii Ecotourism Assn. is a third-party entity that supplies such certifications.
More than 40 operators have been certified on Oahu, Maui, Kauai and Hawaii Island, and the list is growing.
Requirements for certification include training guides in local culture and natural resources as well as sustainable practices of waste disposal, water conservation, energy efficiency and education. Feeding and swimming with marine life are never permitted.
Look for the blue sustainability tourism certification seal or ask a concierge for reef-safe activity options. If you are uncertain about an outfit, question operators about their practices.
Consume sustainably sourced seafood
Overfishing can cause imbalances in the delicate ecosystems surrounding coral reefs. Fishing implements, such as lines and traps, can cause physical harm to reefs and the surrounding marine habitat.
To help make informed choices about seafood purchases, download the Monterey Bay Aquarium's Seafood Watch app. This resource is user-friendly and convenient and offers other choices for fish or shellfish listed as "Avoid."
Through the "Find Seafood Near You" function, you can access a list of restaurants and seafood purveyors committed to sustainable seafood. If a restaurant isn't listed, ask whether the establishment uses a sustainably sourced catch.
Avoid single-use plastics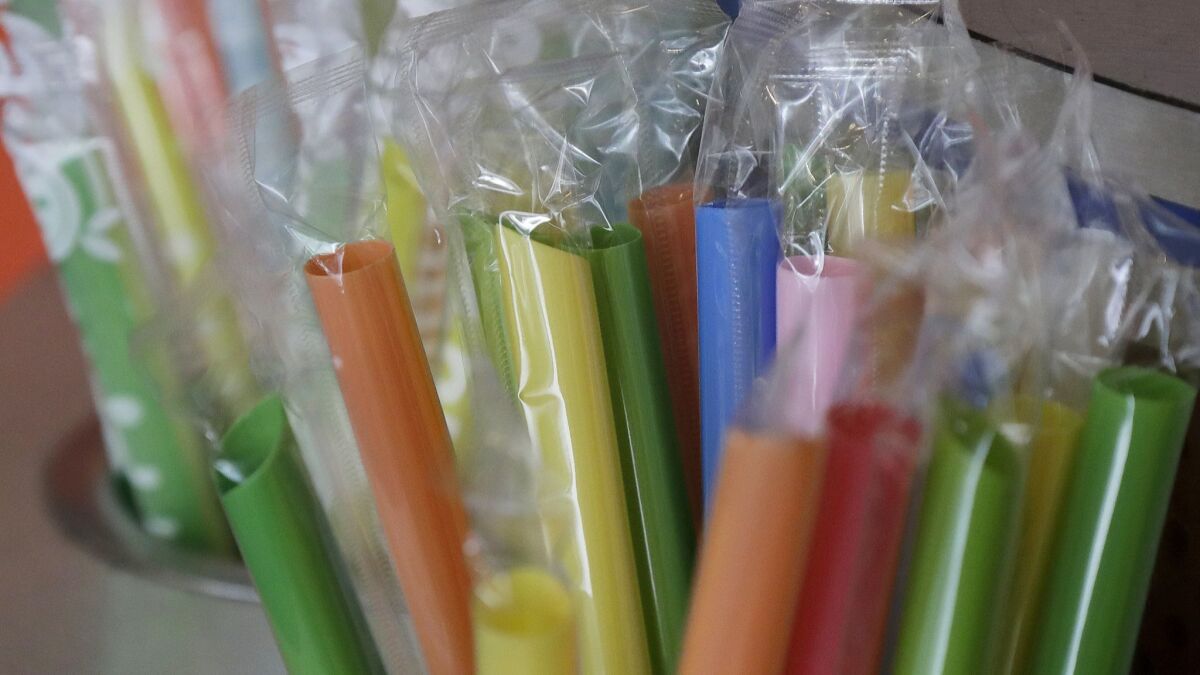 In Hawaii, single-use plastic bags are banned, and Maui and Hawaii counties (as of July 1) have bans on the use of polystyrene (a.k.a. Styrofoam) food containers.
Although a proposed ban on plastic straws did not pass in 2018, many businesses are voluntarily phasing them out. San Francisco and Seattle have banned their use, and several cruise lines are phasing them out as well.
Hawaii lawmakers are considering an outright ban on all single-use plastics common in the food and beverage industry, including plastic bottles and utensils.
This may seem extreme, but plastic pollution may cause significant damage to marine ecosystems. Additionally, the cost to locals to clean up this waste, found all over the islands, is becoming increasingly significant. The less plastic people use, the less plastic is likely to end up on beaches, in the water and in the stomachs of marine life.
Consider buying your own reusable utensils, bottles and food containers and carrying them with you.
All these considerations come down to the idea to travel pono. "In the Hawaiian language, pono means to do what is right," said Lauren Blickley, program director of the Hawaii Ecotourism Assn. "To travel pono is to travel consciously and with respect for the local community, environment and wildlife."
This includes giving space to wildlife, not touching coral, respecting private property and supporting local businesses.
---
Get our L.A. Goes Out newsletter, with the week's best events, to help you explore and experience our city.
You may occasionally receive promotional content from the Los Angeles Times.