How this first-time camper learned to stop worrying and commune with nature ... and sand crabs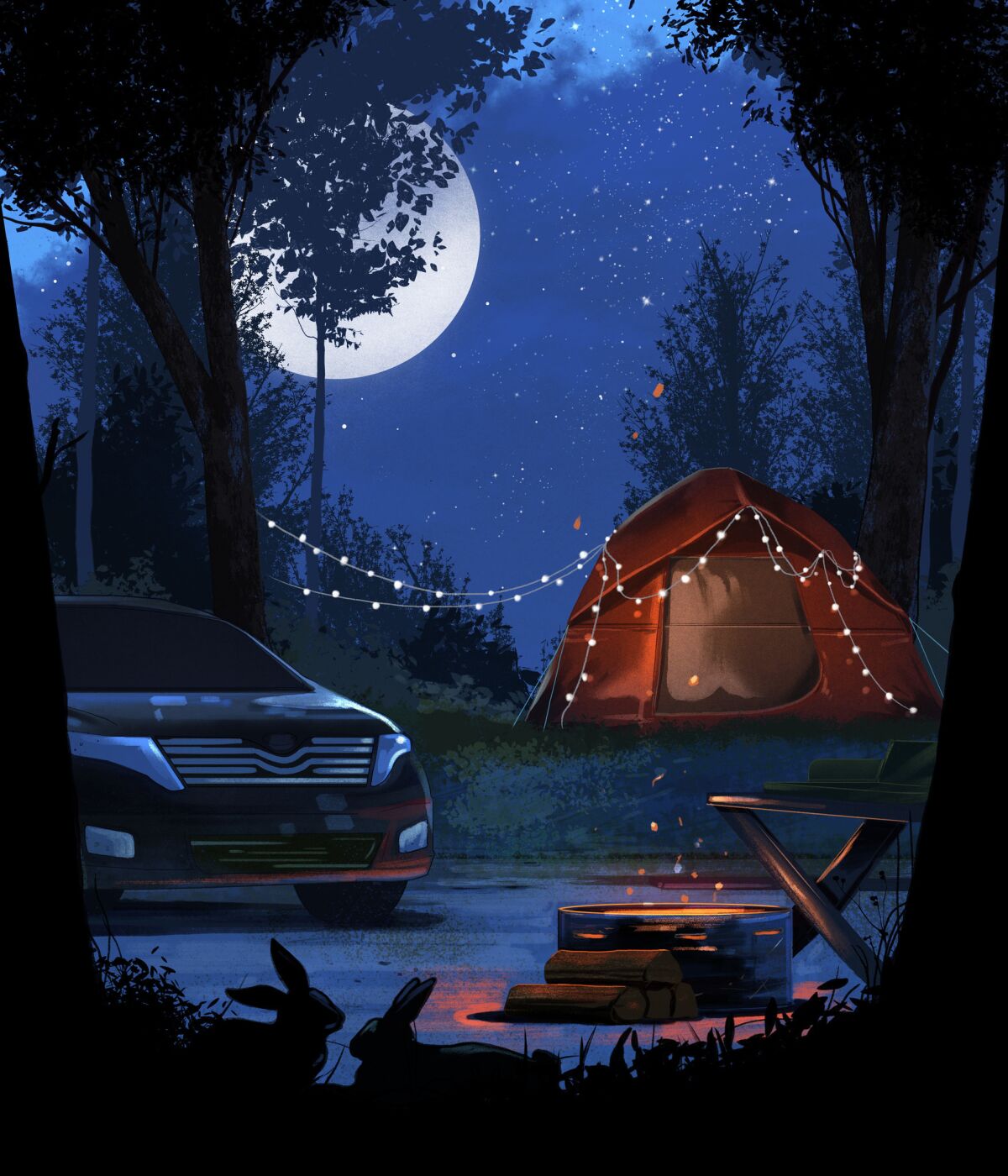 The word "charger" kept flashing in my mind like a red emergency light. The campsite had no electrical hook-up so I didn't need it, I kept telling myself.
I paced anxiously through my bedroom at home, looking to make sure I didn't forget anything vital for our first camping adventure.
Also, I had promised my 7-year-old daughter I would stay away from Facebook and all social media while we were at the beach. I wouldn't need my phone charger. In the end I didn't need my phone.
This would be our first camping trip, and we had chosen Refugio State Beach in Goleta, Calif., to visit. My daughter had been asking to go camping for several years, so when I had the opportunity to be coached by my colleague, Mary Forgione, and rate her advice, I figured we should give it a try.
Camping is foreign to me. My idea of a short getaway involves room service, not bear-proof containers. My child's persistence paid off, even though I was apprehensive about bugs and other creatures (more on that later).
My husband did remind me that we went day-camping once with friends when we were dating, and there might have been a charcoal lighter fluid-flavored hot dog experience, but I knew nothing about packing a tent or the 300 other things I was supposed to take on our first family camping trip.
Phase 1: Planning
The first thing I learned was that if you want to go camping on a weekend, you book as soon as the idea pops into your head. Some campgrounds accept reservations of up to a year in advance, so it's a good idea to check.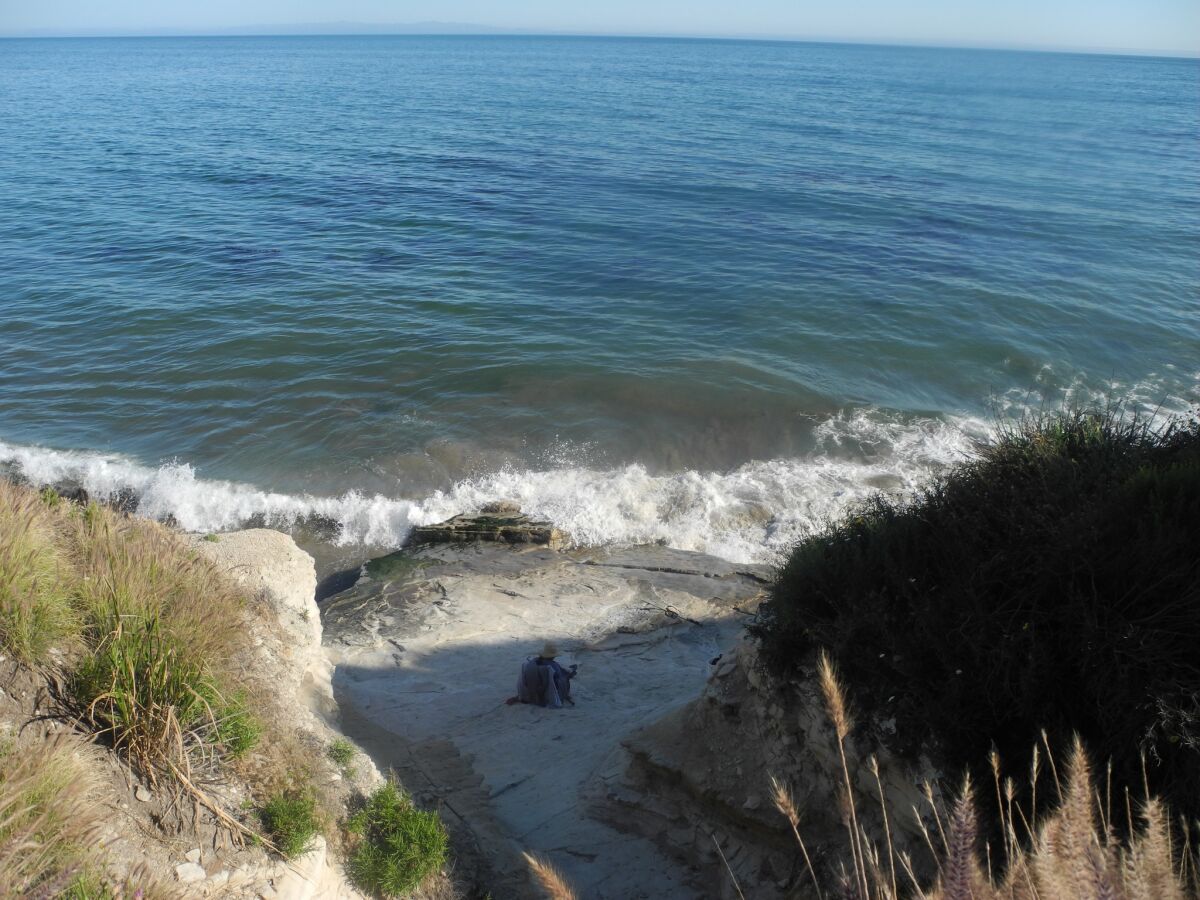 Booking a campsite is laborious and much harder than booking a hotel room, but then camping is much cheaper, which may explain the demand, especially by families. Since 2014, a million households have started camping each year, according to the 2017 North American Camping Report.
That could explain why I had so much trouble reserving a site. After a few tries and some help from Mary, I found a great spot at Refugio State Beach.
I reserved for two nights, happy to find a spot, but I didn't check my calendar. Unfortunately, we had a family engagement the first night, so we ended up leaving Saturday morning, spending one night instead of two. I lost $45 for the night, but I was able to check in early because I had booked the previous evening.
MORE: Tried and tested camping tips for first timers »
We woke up at 4 a.m. on Saturday. Most of our things were packed, but we still had to look in the garage for sleeping bags, put the snacks and food in the cooler and gas up the car. We were finally on the freeway by 6 a.m.
Mary had given me a list of items to take, and I was able to buy or borrow most of them, but she gave me her camping tips on Thursday, so I didn't have time to practice putting up the tent as she had recommended.
We arrived about 9 a.m. (after a stop for breakfast and a shopping foray for camera memory cards) and immediately tackled the tent.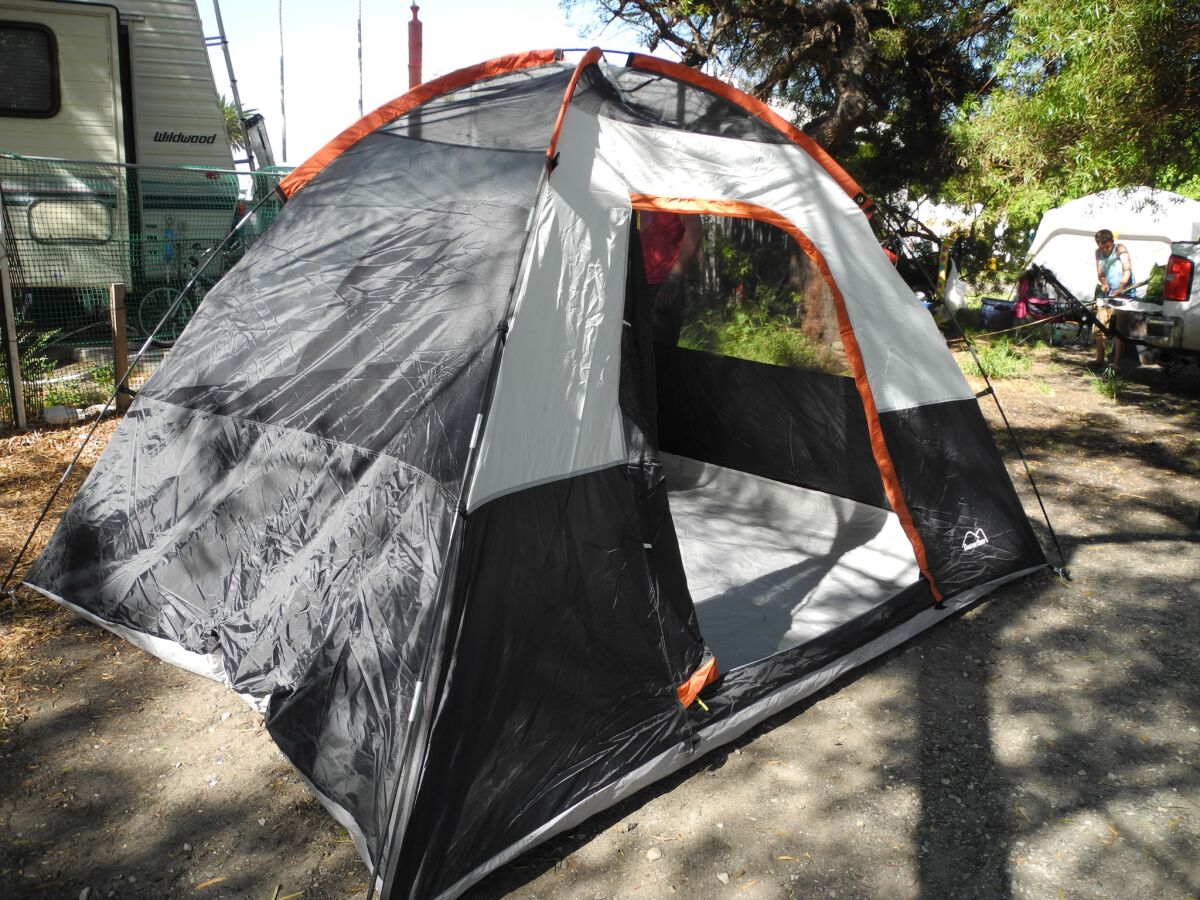 It took about 20 minutes. But when we were finished, there were spare parts, so we started again. In the end, it took about an hour. Perhaps practice would have been useful.
My apprehension about not having my phone in my hand, however, dissipated. I locked it in the car and didn't feel the urge to check the news.The vacation mindset helped; it was easy to forget about the notifications on my phone with birds chirping and waves crashing.
After erecting our tent, we walked to the beach, then to the store to buy towels, which I had forgotten in my panic over the phone charger. We returned to the camp site, got ready for the beach, and set out to explore the water and the sand.
As my daughter and I waded at the edge of the beach, I felt a strange sensation, as if creatures were crawling on my feet. We both screamed and moved.
What on Earth were they? I kept looking at the sand, trying to capture the elusive creepy-crawlies with my camera. I went to join my husband, who was lying in the shade of an umbrella, while my daughter continued playing on the beach.
Then she called me to see the creatures in a makeshift lagoon that she and some new friends had created.
The creatures were sand crabs—harmless but creepy. That was the end of my beach exploration.
MORE: 8 great campgrounds in California »
I spent the remaining time sitting by my husband and enjoying the view.
And now, my next camping test: lunch.
Phase 2: Executing the plan
I had packed paper-wrapped cold cuts in the cooler without any plastic protection, so after the ice melted (Mary is big on ice) we discovered the meats were a little soggy.
Luckily the bread I had brought was quite dry and thick, so it ended up soaking most of the moisture.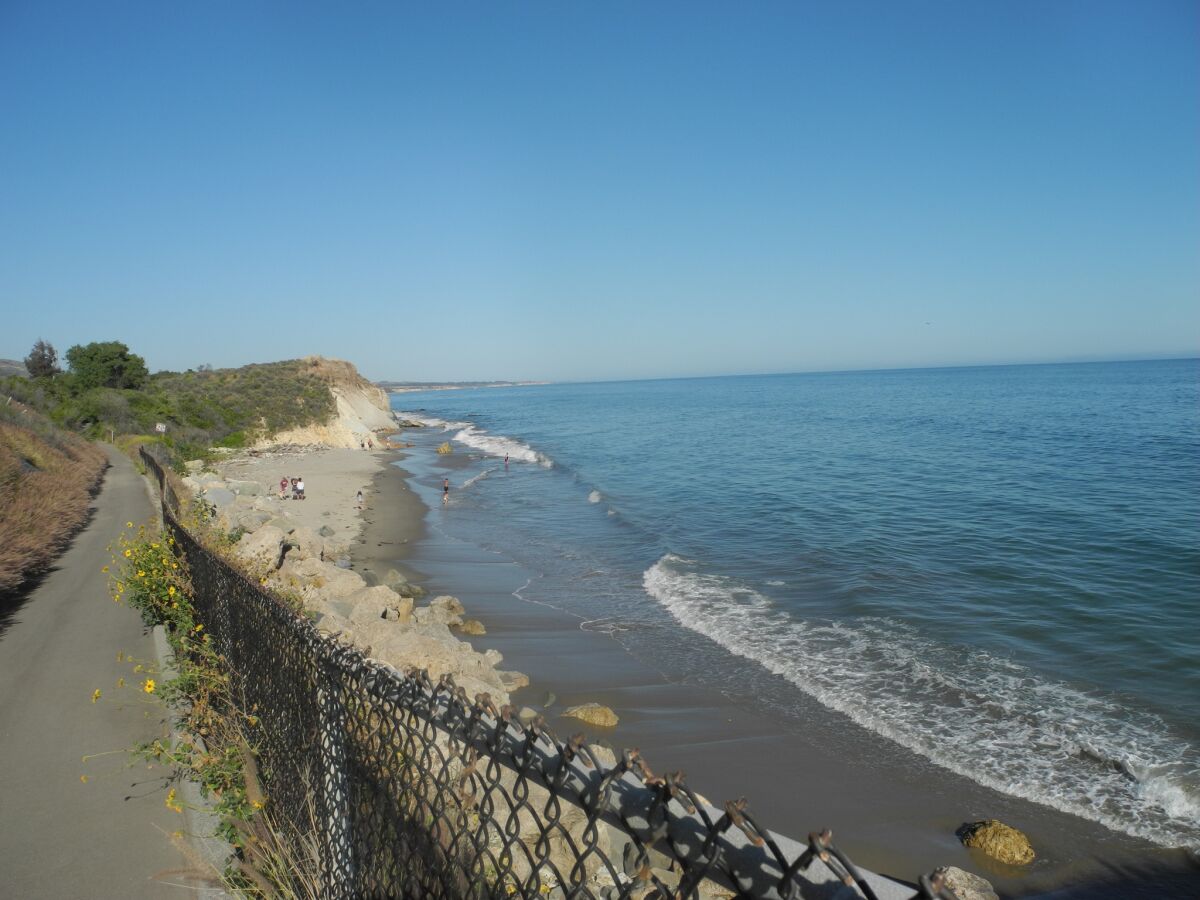 After lunch we hiked the Aniso Trail, a paved trail from Refugio Beach to El Capitán Beach. We didn't make it all the way — it's about a 5-mile round trip — because my daughter was getting restless, but we did see bunnies and lizards. The ocean views were also soothing.
Having passed the lunch test, albeit not with complete success, I now graduated to dinner.
MORE: How to reserve a campsite »
That evening we enjoyed hot dogs and marshmallows by the fire, then saw the star-spangled sky before going to bed.
The chirp of crickets and other insects made it hard to sleep, but the crash of the waves offset everything. At 4 a.m. nature called, so I grabbed the flashlight. I was a bit apprehensive, but the bathroom was only 150 feet from our campsite.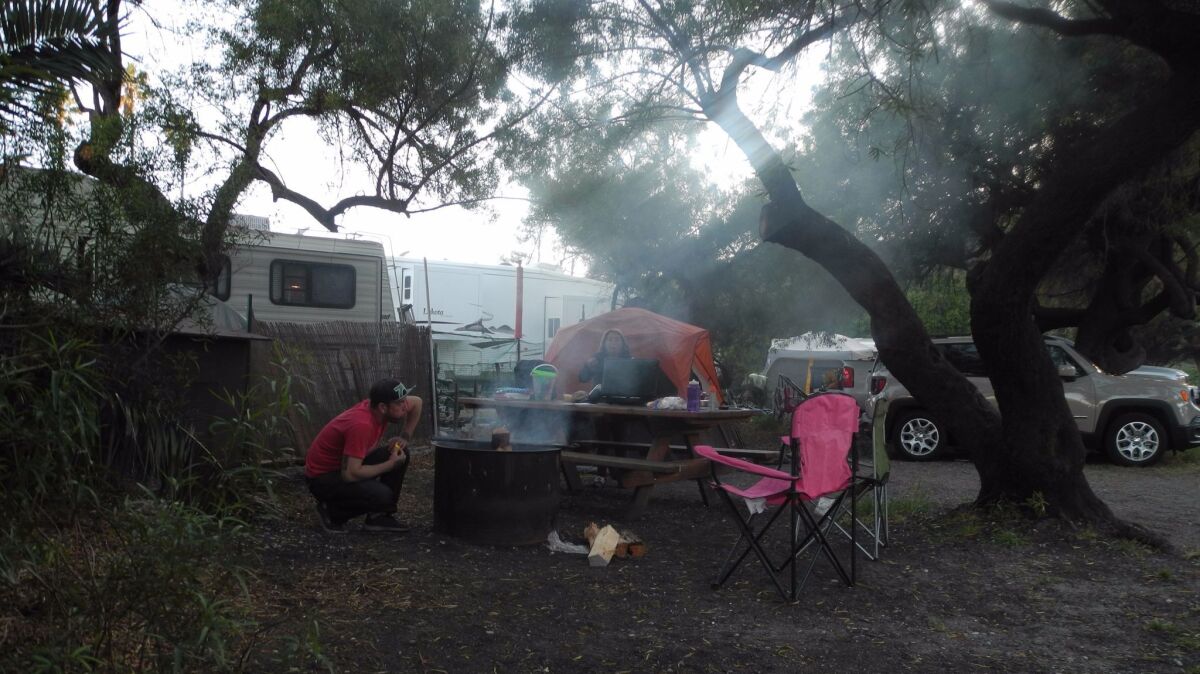 I felt rested the next morning, and thought a pot of tea would help me greet the day.
Good idea. Bad execution.
I realized I had brought the tea and the pot, but I had forgotten the cups.
Camping was a good experience overall. Mary's guidance covered all the basics and kept us safe. I learned a few lessons of my own, like packing cold cuts in plastic bags, and I was able to relax and enjoy the time away.
Is there a future camping trip for us? My husband and my daughter were more into it than I was, but if it means traveling, I'm in.
In fact, we're already planning our next camping adventure in Sequoia National Park.
---
Get our L.A. Goes Out newsletter, with the week's best events, to help you explore and experience our city.
You may occasionally receive promotional content from the Los Angeles Times.