17 Images
An expat's guide to being an American in Paris
Shops and bistros in Mouffetard Street, Paris. The best way to explore the city's arrondissements is on foot. Just don't wear sneakers.
(Bruno De Hogues / Getty Images)
A restaurant is seen on Montmartre, a hill in Paris' 18th arrondissement. At restaurants, be sure to address the waiter as monsieur or madame.
(Danita Delimont / Getty Images/Gallo Images)
The Eiffel Tower is seen in the distance across the Seine. Paris has its share of major tourist attractions, but be sure to spend some time exploring lesser known sites.
(Gavin Hellier / Getty Images/AWL Images RM)
The Mémorial des Martyrs de la Déportation, dedicated to the people sent from France to Nazi concentration camps during World War II, is by the Seine.
(Rieger Bertrand / Getty Images/Hemis.fr RM)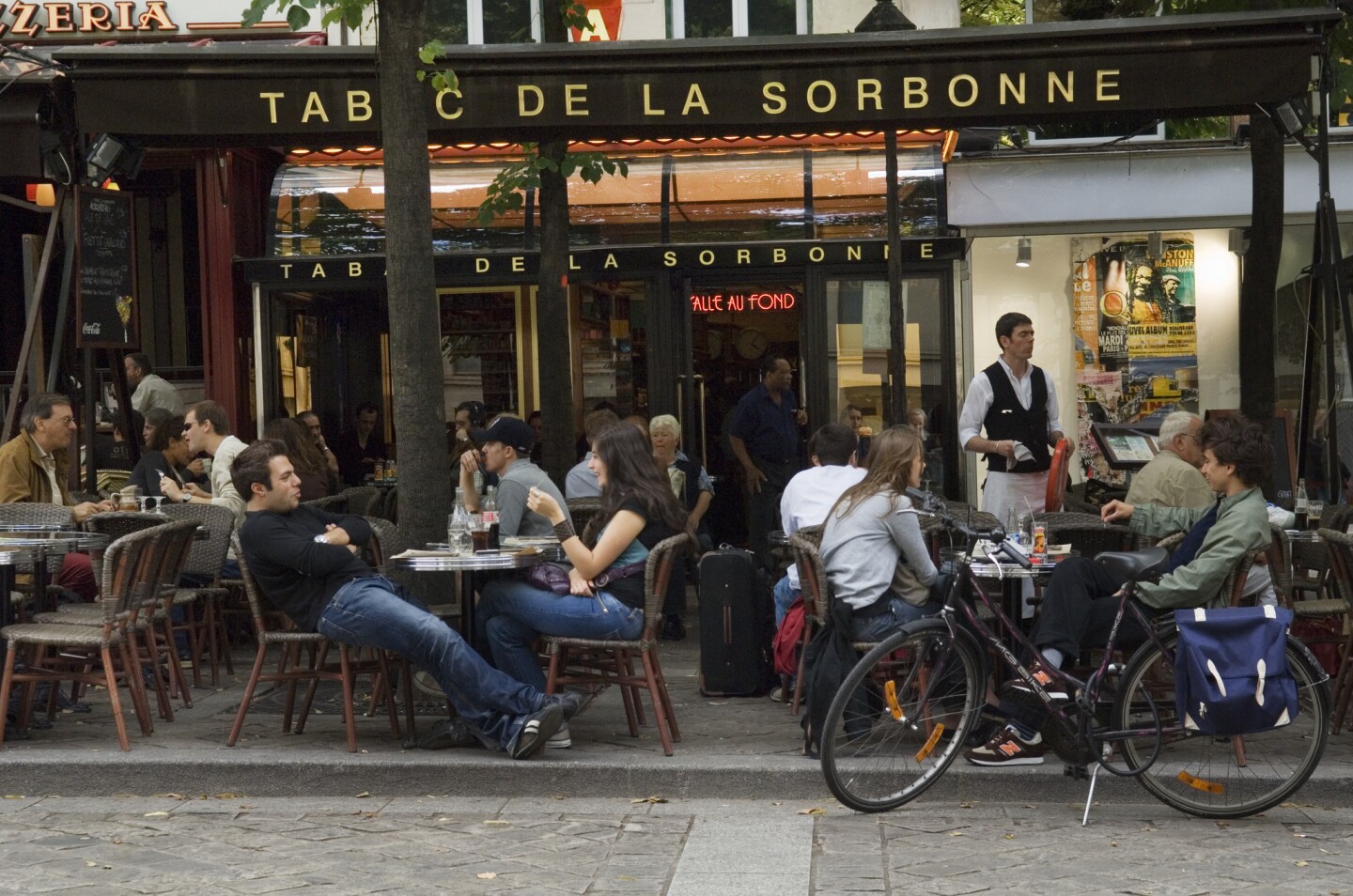 Don't be in any hurry while dining. Parisians don't want fast service. Meals are to be relaxing.
(Getty Images/Lonely Planet Image)
Parc des Buttes-Chaumont, in Paris' 19th arrondissement, is a park with dramatic cliffs and a reproduction of an ancient temple, seen in the top left corner.
(Yann Guichaoua-Photos / Getty Images)
Parisians live to eat rather than eat to live.
(Bruno De Hogues / Getty Images)
People relax in Parc Monceau, in Paris' 8th arrondissement.
(Visions Of Our Land / Getty Images)
Musée de l'Orangerie in Paris' Tuileries Gardens specializes in Impressionism. It has works by Monet, Rousseau, Matisse, Sisley, Picasso and Cezanne.
(The Washington Post / Washington Post/Getty Images)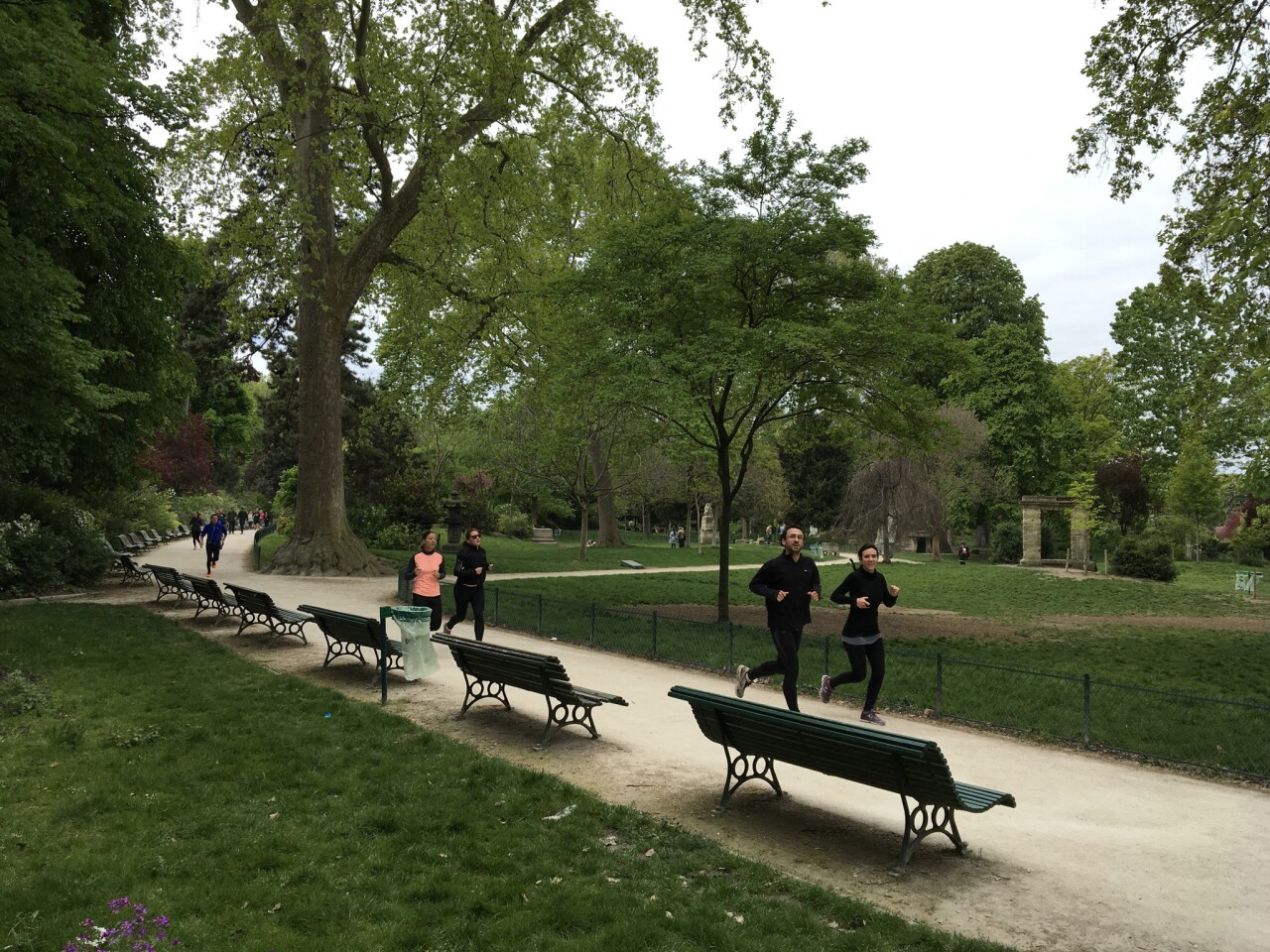 Unless you're a jogger, leave the trainers at home if you want to belong in Paris.
(Arvind Garg / Getty Images)
Parc Monceau is a classically French garden.
(Visions Of Our Land / Getty Images)
Passage Brady, which leads to the Strasbourg boulevard, is one of Paris' many glass-roofed, shop-lined walkways. They're especially handy on rainy days.
(Jacques DeMarthon / AFP/Getty Images)
The Passage du Grand Cerf is one of the highest-roofed walkways in Paris.
(Thierry Chesnot / Getty Images)
Coffee is a must. Usually cafe express.
(Catherine Delahaye / Getty Images)
The Jeu de Paume in the Tuileries Gardens is an arts center for photography.
(ALAIN JOCARD / AFP/Getty Images)
This Jean Beraud painting of workers leaving the Maison Paquin fashion house in the early 20th century is seen in the Musée Carnavalet, located in the 3rd arrondissement and devoted to Paris history.
(Heritage Images / Getty Images)
A Frida Kahlo work is seen in 2013 during an exhibition at the Musée de l'Orangerie in Paris.
(Patrick Kovarik / AFP/Getty Images)